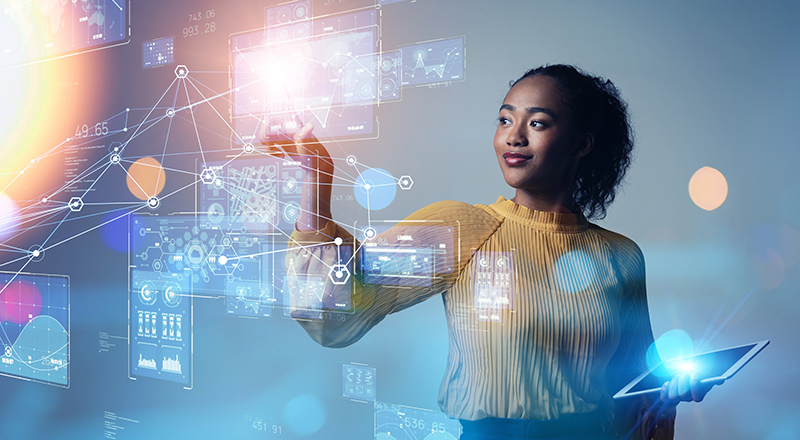 The wave of Artificial Intelligence is everywhere. Every day we read of some new area where artificial intelligence has matched or exceeded the proficiency of human experts on some well-defined task. The technology is being used in an ever-growing variety of applications, including in autonomous vehicles, conversational bots, connected machines, in medical diagnosis and much more.
Needless to say, these advancements have not only enhanced how businesses operate but at the same time, they have also tilted greater power towards the consumer and have significantly changed the way customers interact with brands. Customers now demand a more personalized approach to meeting their needs and faster response times when resolving their issues. Consequently, customers expect companies to know what they want, even before they ask for it.
Search Affects the Entire Funnel

A recent research study by Forrester indicates that 71 percent of customers invariably begin their journeys by using a search engine to discover new products and services (initiation), on the other hand, 74 percent reported using a search engine for consideration and purchasing (research, comparison, transaction).
Search is undeniably a primary tool for customers throughout the stages of through their life cycle of making buying decisions. This is the first stage where your customers look for solutions to their needs. Search is an effective way for organizations to reach its customers. And, if you do not exhibit your ability to reach your customers and react faster and better than your competitors, you may lose the race in the long run.
Harnessing the incredible power of Azure Search powered by Artificial Intelligence (AI)
Microsoft Azure Search helps you to build great search experiences for your web and mobile apps and what more can you ask for if it gets coupled with AI and Machine learning features?
Moreover, Artificial intelligence (AI) is no longer a futuristic concept found in science fiction films – it is today's technology. The power and capabilities that it offers are drastically growing, creating a future filled with possibility. Now you can smartly leverage intelligent AI to drive digital transformation with accelerators, solutions, and practices that empower your organization.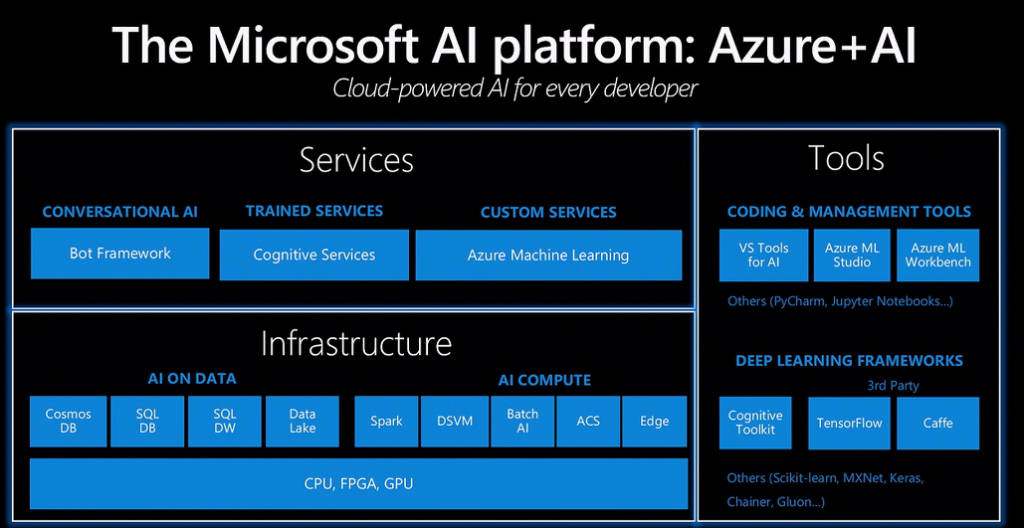 Before moving forward, let me talk about Azure Search first. Well, Azure Search is a cloud search-as-a-service solution with powerful features, such as full-text search and text analysis, language support, search suggestions, filters, faceted navigation that divides the result based on of different criteria, hit highlighting to quickly locate important words or phrases and much more. It understands 56 languages, quick to implement and very scalable.
In my opinion, a business can improve conversion rates significantly through recommendations leveraging Azure Search powered by AI. Interestingly, this smart combination can help you to learn from your customers 'previous transactions and predict which items are more likely to be of interest to your customer, and how to coherently condense actionable information into a conversational and easy-to-navigate answer.
Remember, recommendations are a powerful tool to expose your users to more content in your catalog. So, let's find out how does recommendation work?
Well, you probably would have noticed 'Recommendations' in some form or the other, a few examples, an e-commerce retail website where they typically show you items frequently bought together, along with the one you're currently looking to buy. Or maybe somewhere in a movie streaming site where it gives you a suggestion, "Users who liked this movie, also liked this one." This technique is commonly known as 'Item Based Recommendations' and is a useful method to help increase sales and a way to assist user navigation on your web or mobile application.
Built using Azure Machine Learning, the 'Recommendations' engine seamlessly uses customer data—either past customer activity that you have uploaded or data collected directly from your digital store—to offer recommended items for your customers and increase conversion rates.
Here is a quick Demo of Azure Search Movie Recommendation that leverages Azure Search and Azure ML Recommendations to provide movie recommendations.
Consequently, instead of the traditional query to document approach that searchers have become accustomed to, the future of search is very different and will be more conversational.
While having a chat with your search engine may still be a couple of years away, chatbots can be a great way to get all your questions answered. Apparently, Microsoft has made Bing even more powerful by adding relevant chatbots to the search results.
Furthermore, the other amazing way, the company leverages AI to drive business success is by bringing Microsoft Cognitive Toolkit Services.
• Unleash sophisticated search capabilities with Azure Bot Service

Bots are rapidly becoming an integral part of digital experiences. They are becoming as essential as a website or a mobile experience for users to interact with a service or application. The Azure Bot Service elevates the process of developing a bot. It provisions a web host with one of five bot templates you can alter in an integrated environment.
• Unlock deeper learning with the new Microsoft Cognitive Toolkit Services

Earlier known as CNTK, the Microsoft Cognitive Toolkit enables users to harness the power of intelligence within voluminous datasets through deep learning by bringing uncompromised usability, accuracy, speed, and future extensibility.
Wrapping up,

Let me share the good news with you that now you can easily switch gears to accelerate your customer search experience with Microsoft Azure Search and gain fast actionable customer insights. Azure search powered by AI gives organizations an access to information on which they can build predictions and take actions to better handle customer interactions and increase overall productivity.