Program Manager
Location: Emeryville, CA
WinWire is looking for a Program Manager to join our onsite delivery team to manage program which will have multiple projects for effective execution.
As the Program Manager you will lead portfolio of customer projects for successful delivery. Provide overarching support and thought leadership to project teams, provide value add and enable new business opportunities, support account team for overall growth of the account. You will be the face of WinWire and expected to manage customer communication efficiently, manage expectations, resolve conflict (both internal and external) and address escalations. Manage and drive executive review meeting with internal and external stakeholder (weekly, monthly, and quarterly). Mentor, and coach the respective delivery team members.
Experience & Skills
Delivery Management
Driving delivery against committed scope, timeline, and quality.
Manage the end-to-end project plan across multiple responsible parties (i.e., Client, Development teams both internal and external, business leads, testing teams, etc.)
Attending the daily sprint initiatives and eliminating blockers affecting task progress
Demonstrate thought leadership in discussions with business partners to ensure delivery of the most effective solutions, involving WinWire Practice Owners and SMEs as required, for the identified business objectives.
Ensure and engage Client Project/ Product owner and key Stakeholders during early stage to avoid risk of potential rework
Negotiate with Client, manage and set expectations, and follow Change Management process, as needed, to accommodate any business-critical items during the project execution to avoid scope creep and project overrun.
Driving experimentation and continuous improvement with the most suitable agile practices and tools for the engagement.
Collaborate with the offshore teams and provide estimates on the amount of time needed to deliver a given task.
Prepare weekly status reports and reviewing them account manager and the client.
Proactively addressing all the internal and external risks, issues and dependencies with budgets and people.
Own project escalation review meetings and provide necessary inputs to the account team for speedy closure of the escalation.
Keep the Account Playbook current with regular updates.
Be WinWire project team's point of contact for project-specific follow-ups with customer.
Be aware of customer delivery process and make necessary changes to the delivery process to align with the customer's process.
Measuring performance of the WinWire team.
 People Management
Ability to work collaboratively with others from any functional area or background, to influence thinking and gain acceptance.
Track onboarding and joining of US resources (FTE/ Contract) hired for the engagement in the account.
Maintaining communication with the Peets leads to interpret their technical and business needs, facilitate difficult discussions, and provide delivery confidence.
Collaborating with Peet's team and setting up the environment (process & technology) the development/testing team needs to ensure efficient collaboration, communication, and focus on achieving project goals.
Bringing people together to form a motivated team, protecting team members, and facilitating the delivery flow with an iterative plan to work towards
Coaching the team to help them become more autonomous, better at organizing their own work.
Maintaining a high performing team (which includes recruiting/bench development as a retention strategy)
Technical Competency
Understand customer technology landscape, including D365 F&O platform, ETL tools and data analytics, Power BI.
Identify the skills required for the team to perform well in their roles or to get onboarded for new opportunities.
Help the offshore team in grooming the technical tasks with less dependency on the customer's point of contact.
Account Management
Build and establish relationship with new contacts within and across departments at the customer location
Constantly review the set objectives for an ongoing program
Work with the Account Manager on any new opportunity in the Account and review the Opportunity closure plan
Proactively update the Account Management team of any changes at the customer end
Initiate and Track hiring request with the US Hiring Team for all US hiring positions (Project and Consulting) for the account and be responsible for closure of the positions
Support the hiring team with interview process and smooth onboarding of the selected candidate
Initiate, coordinate & drive the internal kick-off for new projects in the Account
Support Account Manager for the customer kick-off meeting of new projects
Initiate periodic Delivery review with the Account Manager and the offshore DM.
Keep WinWire Account Management team updated of any customer escalation/ concerns/ issues at the project as well as account level.
Initiate, prepare and actively participate in the Monthly and Quarterly Delivery Review meeting with the customer
Track and follow up on all the existing project extensions (EE) and get SOWs created in a timely manner
Understand customer's domain, technology landscape and strategic technology direction
Qualifications
REQUIRED SKILLS:
Degree in Computer Science or related stream from a reputable institution
15+ years of total IT experience with at least 5 years managing large projects/ program
Strong experience working in an Onsite-Offshore model
Superior problem-solving skills, leadership qualities, influencing, communicating, and consulting skills, team/interpersonal skills.
Strong analytical and creative problem-solving skills
Strong organizational skills; works well under pressure and with minimal supervision
Excellent verbal and written communication skills
Ability to manage & drive projects with metrics and data, create structure and templates as necessary for project reviews
Ability to effectively drive execution and own responsibility for overall success of projects
REQUIRED COMPETENCY:
Risk Management – Should be able to evaluate Risks at the project and account level on a continuous basis, and proactively discuss internally to come up with the Mitigation/ Contingency Plan
Taking Ownership – Should be able to anticipate, articulate and take ownership of customer's concerns and track it to closure
Exec level communication Skills – Should be able to articulate thoughts with the WinWire/Customer senior management
Strategic Thinking – Should be able to think strategically, analyze data and present various options to the senior management/exec level
Team Player – Should be able to collaborate with the multifunctional customer and WinWire team
Social Skills – Should be abletohave a meaningful conversation, set and manage customer expectations, and build a rapport at all levels with the customer
NICE-TO-HAVE SKILLS:
Professional certifications preferred (PMI , Scrum Master, Kanban, SAFe)
Managing Agile project execution using VSTS/Azure DevOps preferred
Good understanding of the validation/qualification processes in a regulated environment
Good understanding of D365 F&O platform and Azure cloud services, Power BI and data analytics will be a plus.
---
Working at WinWire
Our Culture Score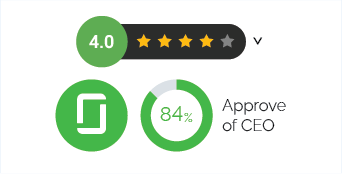 ---
Awards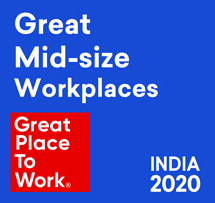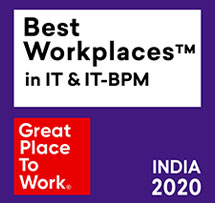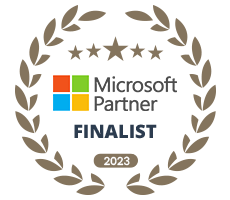 Microsoft Partner of the Year
Cloud Native
App Development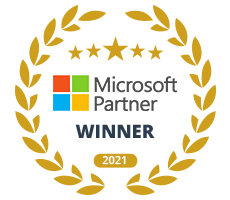 Winner of MSUS 2021
Partner Award
Healthcare