Technical Project Manager
Location: Hyderabad or Bangalore
Experience & Skills
Technical Manager (TM) will lead customer projects and will provide thought leadership to customers and project teams from both technology and project management aspects with a clear goal of delivery excellence. TM must look for and provide Value Add and enable new business opportunities, support the account team for overall growth of the account. TM is expected to manage customer communication efficiently and resolve conflict (both internal and external). Manage and drive review meetings with internal and external stakeholders (weekly, monthly, and quarterly). Mentor and coach, the respective practice/delivery team members.
TM must have played technology role (Architect, Lead, Engineer) role where she/he has led the design/implementation of several complex data-oriented solutions on Azure Data Platform with multiple integrations and reporting needs.
Technical Competency 
12 – 16 Years
Demonstrate Thought Leadership in discussions with business partners to ensure delivery of the most effective solutions for the identified business objectives.
Must have worked on several (at least 5+) projects building solutions for Data Pipelines, Data warehousing, Data Modelling on Azure Data Platform (AWS and GCP are good to have)
Experience in design and development of Data pipelines and ETL using ADF, Databricks to move data from relational/structured/semi-structured data from source to data lake to data warehouse, on Azure.
Experience working with Data Lake, Synapse on Azure
Experience in Data Modelling
Experience with Azure/ SQL Server and extensive experience with SQL programming
Experience in building scalable high performance reporting solutions using Power BI, in both shared and dedicated capacity.
Project Management
Understand customer delivery process and make necessary changes to the delivery process to align with the customer's process.
Conduct regular connect with the customer's point-of-contact for project feedback/issues/ escalation and establishing a good relationship.
Prepare weekly status reports and review them with Delivery Director/Account Manager
Participate in all the weekly project status review meetings with the customer.
Track & own all the Internal & External Issues and Risks at the project level and bring it up during the Account and Quality reviews.
Own project escalation review meetings and provide necessary inputs to the account team for speedy closure of the escalation.
Manage the defined project Gross Margin and end-to-end project plan across multiple responsible parties. 
People Management
Ability to work collaboratively with others from any functional area or background, to influence thinking and gain acceptance.
Track onboarding and joining of resources (FTE/ Contract) hired for the engagement in the account.
Conduct regular 1:1 with team members to gain any intel on projects and to track/act on team member specific issues.
Provide inputs to L&D team on training needs specific to customer.
Identify performing team members for Spot Award, Quarterly Award and Annual Award
Encourage team members to be part of WinWire events like Brown Bag sessions, Friday events (as applicable)
Primary Skills
Degree in Computer Science or related stream from a reputable institution
12+ years of total IT experience with at least 8+ years working in Data/AI projects and at least 4 years managing medium to large Data/AI projects.
Strong experience working in an Onsite-Offshore model.
Technical proficiency in Microsoft platform during the initial stage of the career preferred.
Superior problem-solving skills, leadership qualities, influencing, communicating, and consulting skills, team/interpersonal skills.
Strong analytical and creative problem-solving skills
Strong organizational skills; works well under pressure and with minimal supervision.
Excellent verbal and written communication skills
Ability to manage & drive projects with metrics and data, create structure and templates as necessary for project reviews.
Ability to effectively drive execution and own responsibility for overall success of projects.
Key Skills: Project Management, Data/AI, Technical Manager
---
Working at WinWire
Our Culture Score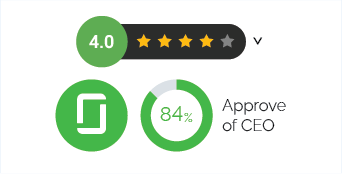 ---
Awards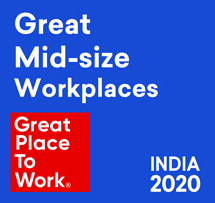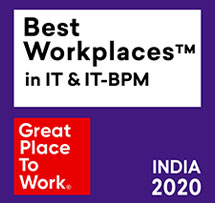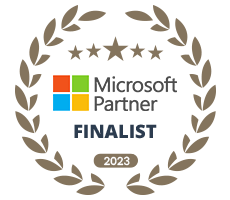 Microsoft Partner of the Year
Cloud Native
App Development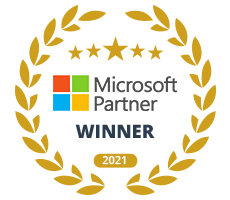 Winner of MSUS 2021
Partner Award
Healthcare