Microsoft
Accelerate & Modernize Your Cloud Journey with Microsoft Solutions
As an award-winning and Microsoft Cloud Partner, WinWire has the domain and technology expertise to drive business growth through digital transformation.
Together with Microsoft, we help customers modernize solutions, accelerate cloud journey, and transform the customer experience.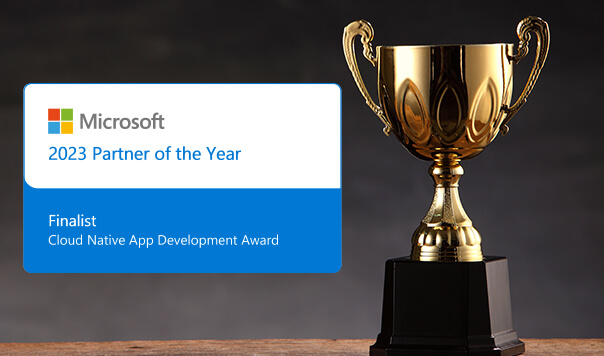 Microsoft and WinWire Partnership at a glance
16 years
Alliance with Microsoft as digital and solution partner
Microsoft Solutions Partner Designations
Digital & Application Innovation (Azure)
Data & AI (Azure)
Infrastructure (Azure)
Microsoft Partner Awards
Finalist – 2023 Partner of the Year Awards 2023 for Cloud Native App Development
Winner in MSUS 2021 Partner Award for Healthcare
Winner at Microsoft's AI ML Workathon 2021
Finalist in 2021 Microsoft Partner of the Year Awards – Healthcare and Application Modernization
---
Advanced Specializations
Migrate Enterprise Applications to Microsoft Azure
Azure Marketplace
20+ Focused Generative AI Offers in Marketplace
50+ Data & AI and App Innovation offers in Marketplace
Partnership
National Microsoft AI Cloud Partner
Solution Assessment Authorized
Azure Migrate & Modernize Authorized
Azure Innovate Authorized
Other Partners

Unify your data ecosystem, analytics, and AI to accelerate innovation.

Automate design, implementation, and updates to a data warehouse built on the cloud.
Looking to accelerate your digital journey?
Let's discuss how we can help you create digital experiences