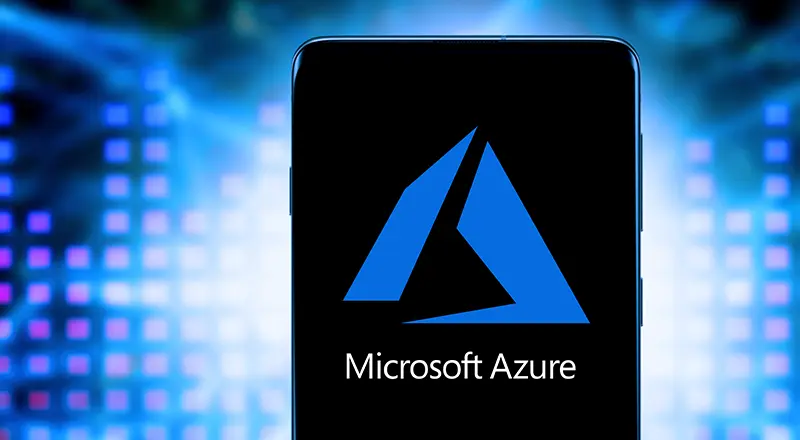 COVID 19 has highlighted the need for remote interactions, especially for customer communication. Businesses need to relook at communication tools as physical customer interactions are now a thing of the past. Most people, customers as well as on the brand side, prefer to limit their physical visit and attend to customer concerns over chat, audio calls or video calls. However, these solutions can not be built overnight. If a brand is not already equipped to offer virtual solutions, developing such tools and applications requires a lot of time, money and expertise. To help fill this recently arisen, urgent need, Microsoft has announced the public preview of Azure Communication Services – a one-stop solution that brings rich communication APIs to all your applications across any device, on any platform, using the same reliable and secure infrastructure that powers Microsoft Teams.
Key Features of Azure Communication Services
Azure Communication Services (ACS) is a fully managed communication platform that helps brands reach customers anywhere. It delivers video, voice, chat, and text messaging experiences across applications, websites, and mobile platforms. It is built on a secure and HIPAA compliant global cloud that is trusted by a million users who are using Microsoft Teams daily. It is an easy and convenient service that allows brands to benefit from a low latency network and add communications workflows to their existing applications with flexible SDKs and APIs for common platforms and languages including iOS, Android, Web, .NET, and JavaScript. Developers can integrate these capabilities within their applications by just writing a few lines of code.
Azure Communication Services have been designed to support a variety of scenarios: browser-to-browser, browser-to-app, and app-to-app communication or a mix of these; users interacting with bots or other services; and users and bots interacting over the public switched telephony network. For example, an ACS application could start as a text chat with a bot and then move to a video interaction with a technical expert. This could work for healthcare professionals, hardware professionals, repair experts, etc. Brands can further improve their customer engagement with Azure AI translation and sentiment analysis for chat messages. They could even tap into Azure developer tools and services like Visual Studio, Azure App Service, Serverless Functions and DevOps with GitHub. To summarize, the key features of ACS are:
Supports web and mobile platforms
Supports a variety of scenarios
Allows shifting between mediums instantaneously
Easy to integrate
Built on a secure and trusted cloud
GDPR and HIPAA compliant
Can be used with other Azure products
Time and cost-efficient solution
Key Services Offered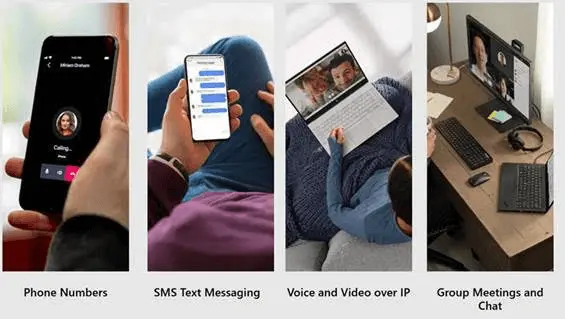 Azure Communication Services offer high quality, uninterrupted voice and video calling experiences. With its low latency capabilities, it allows you to build communication experiences that you want. You can seamlessly shift between audio and video calls to enable a multichannel communication. It also offers easy and quick chat capabilities — customers get real time response to their queries and concerns with a single click. The same conversation can further be attended to using an agent chat interface, an audio call or even a video call. It helps brands to be available for their customers in real time and offers fast resolutions.
The present preview offers above two services but two more services will be added in October. One is SMS, which is the fast-growing option for delivering important information and connecting with the users. It helps enhance interactions using rich media integrations. Brands will be easily able to integrate SMS into existing applications and workflows with Azure services Logic Apps and Event Grid. The second is phone numbers; ACS will enable end-to-end communication scenarios with telephony capabilities. This will include provision numbers that will support inbound and outbound calling, porting of existing numbers, new number requests, and more. It will also allow integration into existing on-premises equipment and carrier networks with SIP.
Leveraging Multimedia Interactions in Times of COVID 19
Azure Communication Services is all the more critical and useful in the times of COVID 19. It will help brands reach out to and remotely interact with the customers much more effectively, leading to higher customer satisfaction and complaint resolution rate. In this video, Scott Van Vliet, Corporate Vice President, Intelligent Communications at Microsoft explains how Azure Communication Services works, along with an example of what multimedia customer communications will look like with these new features.
For frontline workers, who have been at a high risk for the past few months, this service can be a big relief. Like for healthcare professionals, a lot of face-to-face interactions with patients can now be replaced with video-based consultations. A lot of home service providers, such as electricians and plumbers replace a few visits with audio-video based solutions, at least for simpler tasks. Field engineers can seek peer support in real time, customer support can help us troubleshoot without physically visiting, and even installations can be done with two-way video guidance. All these experiences reduce the need for physical interactions considerably, substituting them with instant solutions and resolutions driven communication experiences that are uninterrupted and secure for customers; cost-effective and value-adding for brands. Let's wait October releases to fully understand the capabilities of Azure Communication Services and its full suite pricing.
Contact us to learn how we can help you leverage ACS to create engaging customer experience.
Resources