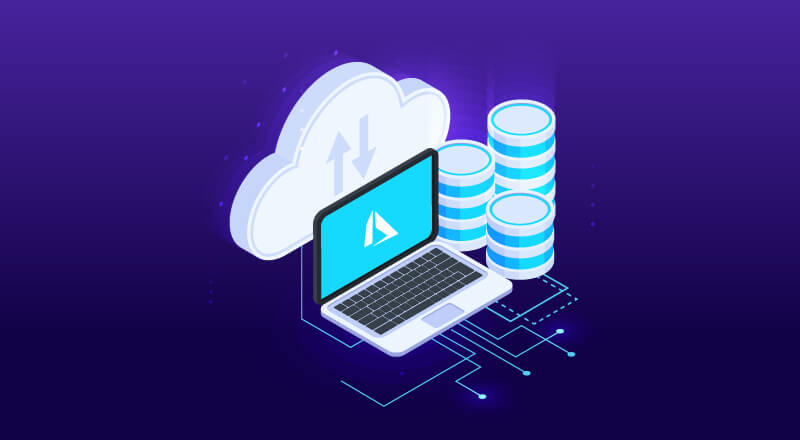 Many organizations struggle with disparate or non-centralized data sources, outdated data platforms, and a lack of access to data insights. To help organizations harness the power of their data, Microsoft offers the Azure DPi30 Engagement to help customers understand the value Azure provides in the form of a Modern Data Platform delivered through a consultative engagement.
In this Engagement, Microsoft and WinWire will help customers identify up to 3 scenarios, create a reference architecture design, implement a landing zone, and modernize the data estate using Azure Data Services. Best of all, this engagement is funded by Microsoft, so you have no risk.
DPi30 can create awareness and visualize your organization's data and platforms associated with analytics. It will give your organization a blueprint for utilizing Azure Data & Analytics. In any environment, whether on-premises, in the cloud, or hybrid, its integration helps your organization create effective communication between teams and technology partners. With Microsoft Solution Assessment Program, you can protect your data and IT assets and enable you to grow and scale your business.
The purpose of this blog is to discuss the Microsoft Solutions Assessment program – Azure DPI30. Implementation benefits, practical approach, Improving the data sources, and cost-effectiveness.
What is Microsoft's Solution Assessment program?
How does Dpi30 work?
Benefits of Dpi30
How WinWire can help
Let us look at what the Microsoft Solution Assessment (MSA) program is all about. It is a set of proven strategies to manage, optimize, and manage your organization Its assets. Streamlining operations and increasing productivity within an economical budget is a priority among organizations.
Azure Dpi30 – A practical approach to implementing data estate modernization can help your organization
If your organization is facing issues with the existing, unorganized, and deconcentrated data system, our Azure architecture can help your organization organize this data systematically. Microsoft Dpi30 engagement is designed to support your organization by utilizing a design workshop to deliver a complete landing zone. This workshop works to help your teams to identify up to three scenarios, create a reference architecture design, implement a landing zone and ultimately modernize your data estate using Azure data services.
What can DPi30 do for your organization?
Track your data for insights: If you have the data that your organization wants to use that data to make decisions, it isn't easy to access that data.
Synthesize your Data: Microsoft DPi30 can be an essential tool for synthesizing your data in Azure Data Services if your data sources are highly contrasted on the cloud.
Technologize your Data platform: If your organization is looking to remodel its complex data and wants to restart fresh with a modern data platform, then Dpi30 is the best solution available to go for.
Azure Dpi30 – Benefits
The main advantage of having this is that it can create awareness and visualize the data and platforms related to analytics for your organization by using our Azure and Power BI.
Dpi30 will help your organization to have a blueprint to use Azure Data & Analytics cloud services. And its integration helps your organization to create communication between your teams and your technology partners whether you are doing your business on-premises, in the cloud, or in a hybrid environment. Our Microsoft Solution Assessment program can help secure your data and IT assets and give scalable growth for your business.
Competitive Advantages of having Microsoft's Solution Assessment
Microsoft's Pay-as-you-go model allows businesses to spend as much as they use. Microsoft Dpi30 is so good at adapting to unpredictable conditions in the industry. It is flexible to use both manual and automated based on your business usage, and it is easier because you can switch to other services depending on your requirements.
Another competitive advantage of using Microsoft's Solution is that it is a cloud-based IT infrastructure that satisfies almost all IT business needs. Modern data platform implementation in 6 weeks is a fully functional data platform with an excellent capability to design your Azure architecture, which will support your data strategically on Azure and Power BI.
Why WinWire for Microsoft's Solution Assessment?
Being a Gold Partner of Microsoft for over 15 years, we have been the preferred partner for customers in their digital transformation journey. Not just that, WinWire is also a Microsoft Solutions Partner for Digital and App Innovation and Data & AI.
WinWire's Azure Dpi30 Modern Data Platform is designed to help organizations create a data platform foundation on Azure quickly and efficiently. The platform identifies vital scenarios and provides Azure service and architecture design recommendations to help enterprises migrate their data estate to Azure, unlocking new insights and driving business growth.
Azure Dpi30 – Creating a Modern Data Platform : Our Approach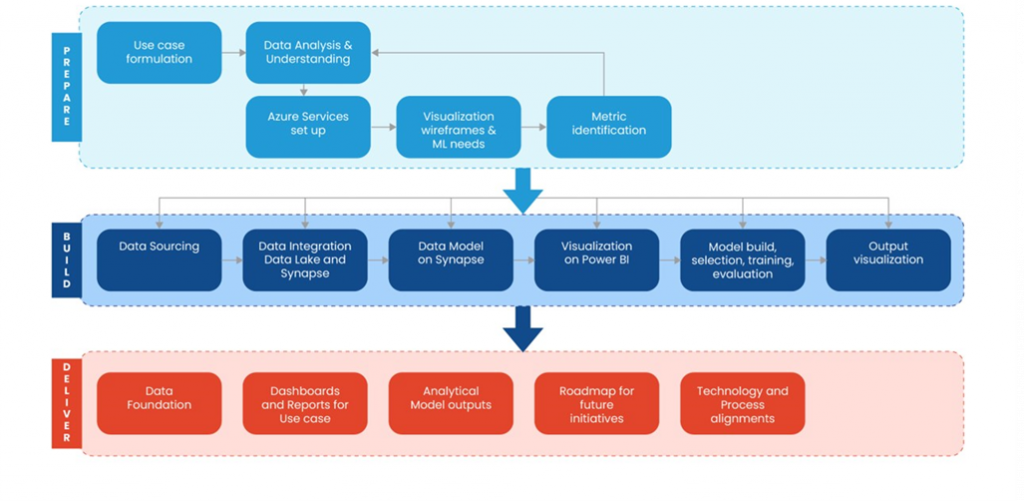 Azure Dpi30 Modern Data platform is mainly designed to leverage the benefits of Dpi30 and is listed in Azure Marketplace.
How WinWire can help your business with Azure Dpi30 Modern Data Platform?

Wish to know more about WinWire's Azure Dpi30 Modern Data Platform? Contact us to learn more about the solution and how we are helping customers in their data transformation journey.