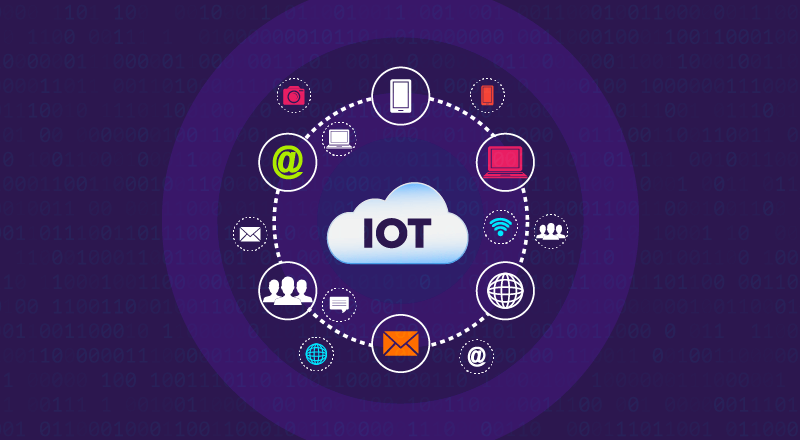 How delightful will be that morning when your alarm clock wakes you up at 6 am, notifies your coffee maker to start brewing. Further, when you start your car to attend an important meeting and your car smartly senses the traffic jam ahead, takes you via less traffic yet longer route and also accesses your calendar, notifies the other party about your late arrival.
Voila!! Problems solved!! It's all thanks to the Internet of Things (IoT).

In the business world, currently, we are witnessing something like the epic collision of two galaxies — a rapid convergence of two very unlike systems that is causing the elements of both to realign- IoT.
Internet of Things is the latest du jour jargon and every major technology company, is announcing that this is going to be the next big thing across the globe.
What is Internet of Things?
If you are not familiar with this, the term "Internet of Things" refers to a dramatic development in the internet's function: the fact that, even more than among people, it now enables communication among physical objects.
Or in plain words, as quoted by The Guardian:
"At its core, IoT is simple: it's about connecting devices over the internet, letting them talk to us, applications, and each other."
A MORE CONNECTED WORLD WITH THE INTERNET OF THINGS

A study by Machina Research reveals by 2022, the majority of IoT-connected devices will be concentrated in four industries – Intelligent Manufacturing, Automotive, Healthcare, and Utilities.
Another research by Mckinsey states that IoT users (businesses, other organizations, and consumers) could capture 90 percent of the value that IoT applications generate. For example, in 2025 remote monitoring could create as much as $1.1 trillion a year in value by improving the health of chronic-disease patients.
And "Internet of Things" will undoubtedly have a significant impact on nearly every industry, opening up new business models as well as new sources of operational efficiencies. As the cost of technologies continues to fall and the ecosystem matures, the Internet of Things will shift from a hypothetical possibility to a new way of doing business.
Harnessing IoT with Azure IoT Suite
As everything has evolved around IoT technology. Microsoft has also embarked on remaking the Internet of Things (IoT) products, services, and strategy in a way that goes considerably beyond Windows Embedded and building a number of new Azure-powered services that are aimed at harnessing, managing and making sense of data from sensors and IoT devices.
So here comes the Azure IoT Suite, which is undeniably a game-changer.
"A cloud-based offering with preconfigured solutions that address common Internet of Things scenarios, so you can capture and analyze untapped data to transform your business".
While the Internet of Things (IoT) has been an industry buzzword for years, Microsoft has tackled it wisely by introducing the Azure IoT Suite. It certainly moves IoT from 'proof of concept' to 'actual deployment' by enabling enterprises to explore, test, deploy and scale each and every aspect of an IoT solution. The Azure IoT Suite provides finished applications to speed deployment of common, cross-industry scenarios such as remote monitoring, asset management, and predictive maintenance. It also provides a simple and predictable pricing model so that customers can plan and budget appropriately.
Needless to say, Azure users, now, can significantly benefit from IoT as a suite of new services makes it simple and easy to capture, analyze the untapped data from connected devices with remote monitoring or predictive maintenance solutions.
The suite gives organizations an easy, seamless way to create new intelligence and leverage data for better insights, meaning and it will play a crucial role in transforming a business. It had never been easy to move towards IoT systems in the past, but Azure's preconfigured solutions built on Microsoft's cloud platform eliminate the huge investment required to get started on IoT projects.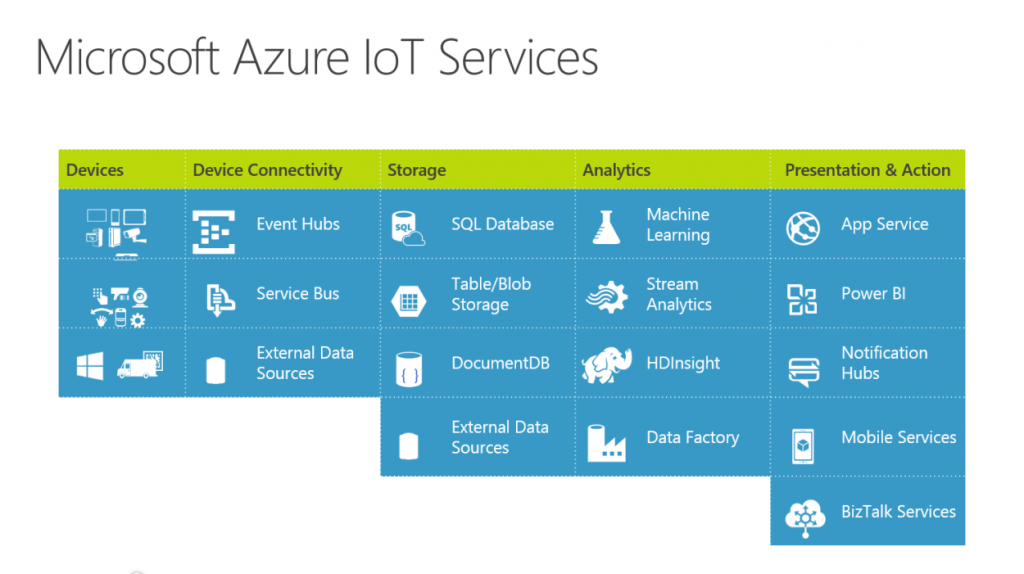 Being a member of Microsoft's Azure IoT Red Carpet Program, WinWire offers Azure IoT Suite and ensures that you take advantage of all the relevant Azure capabilities to connect devices and other assets, capture the diverse and voluminous data and able to harness it for better decisions as well as intelligently automating operations.
The Road Ahead:
In conclusion, IoT represents the next evolution of the Internet. Given that human advance and evolve by turning data into information, knowledge, and wisdom, IoT has the potential to change the world as we know it today—for the better. How quickly we get there is up to us?
And as we wrap up the final few weeks of this year and bid adieu to 2015, we thereby perch on a hope that IoT will surely be bringing drastic changes across many industries over the coming years.