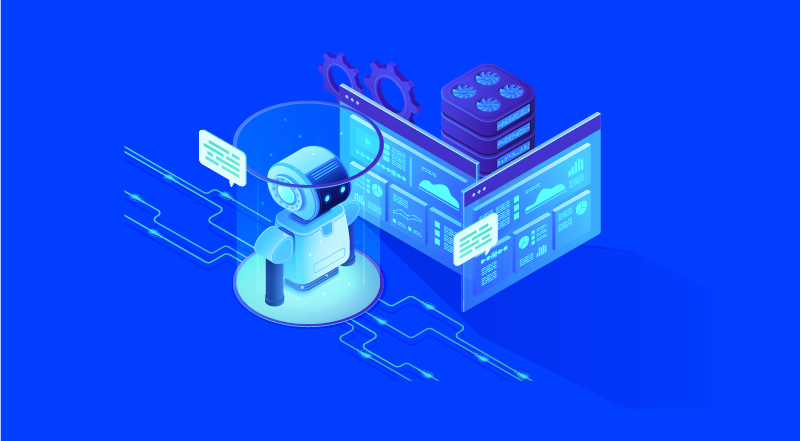 We have been hearing for decades that robots are going to do all our work. But what seemed like fantasy is rapidly becoming a reality in the modern workplace. And automation is not just limited to the factory floor but is now coming to the back office.
The Invisible Copy and Paste Robot
We have all seen robotic arms assemble vehicles in an automated assembly line.But the next wave of robots is invisible and specialize in tasks like processing data.
We can now automate tasks that were previously considering manual office work, including:
Extracting data from legacy systems
Updating an Excel spreadsheet
Analyzing data
Entering the data into the financial system
Building reports
All of these tasks take some level of thinking. Through the help of Artificial Intelligence and machine learning, these tasks can be automated too. For example, a team of accountants works through their month-end checklist to close the financial period. Tasks might include:
Getting the latest exchange rates from the Internet
Downloading the bank statement
Updating various spreadsheets
Performing revenue recognition calculations in Excel
Creating journal entries from the Excel results
All these tasks can be automated using Robotic Process Automation (RPA). In its simplest form, think of RPA as an intelligent macro. It learns by watching you perform the work and identifying the decision points. While this can take work upfront to set up, the ROI is enormous when repetitive processes like month-end financial period close.
The Benefits of Robotic Process Automation (RPA) are Compelling
Focus your team on high-value work by automating time-consuming manual activities
Complete tasks quicker with fewer mistakes
Improve team morale by reducing tedious workloads
Surprisingly, one of the key innovators in bringing RPA to the business world is Microsoft with its Power Automate product. Power Automate allows you to build your robotic workflows by recording actual human work.And the most impressive part is that it works on a non-Microsoft system. For example, do you take data from Salesforce and manually update your financial system? Power Automate can do this.
Getting Started with Robotic Process Automation
The good news is the automating your business process does not require an enormous investment in software. You can create a robot to run a business process using Power Automate for $40 per month. The best way to get started is to pick a repetitive business process and automate it.
WinWire can help you take your first steps toward automation. Here is what we can do:
Identify key business processes where ROI can be achieved quickly
Educate your team on the latest technology in AI, robotics, ERP, and Customer Engagement.
Hands-on prototyping sessions to see the technology working for your business processes.
Fully deploy one or more automated business processes.
Planning sessions to expand your technology road-map to include future automation.
The most significant benefit of this effort is getting your team to understand your business's expanded technology capabilities today. We have been trying to get our teams to "think outside the box" for decades. The box is almost completely gone now with the impact of AI in the workplace.
WinWire will help you get started with business automation. Contact us to get started.