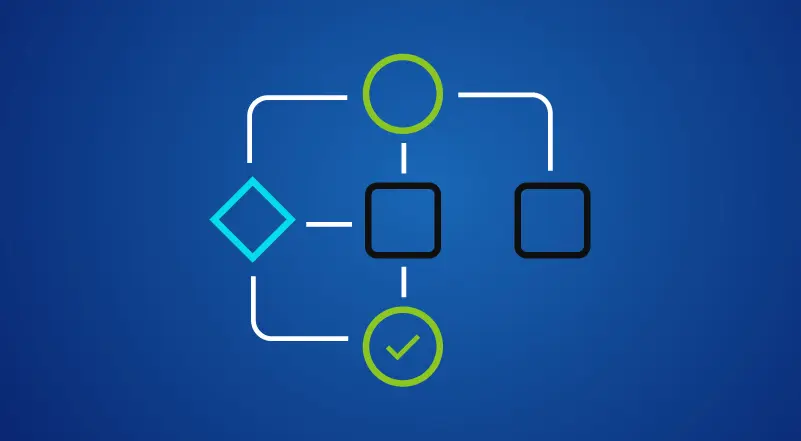 The term 'reusability' came into the picture when ineffective and multiple processes were designed differently and manually that was resulting in business workflow inefficiency, thereby forcing organizations to look for smarter solutions to amplify business workflow.
Now 'reusability' has become a frequent term in the IT industry that leverage existing assets, including code, software components, test suits, designs, documentation, and more. Reusing small pieces of the information allows organizations to grow and create a larger impact, allowing you to save time and money.
With the roll-out of a new component workflow capability feature (intelligent process automation) with Nintex for Office 365, it will allow customers automate, optimize, and orchestrate business workflow and processes with easy to use solutions.
Usability of Component Workflow for Nintex
The IT workforce can start leveraging Nintex for Office 365 component workflows feature to quickly create workflows for automating a business process. These workflows are used to resolve new and complicated business processes while ensuring automated processes remain consistent wherever they are being used.
It's being designed to:
Start a workflow from any other workflow within a current Office 365 tenant
Send inputs and retrieve outputs from a separate 'child' workflow to perform functions
Allow any workflow to be published as a scalable REST endpoint for consumption within other workflows or applications, both in a hybrid environment and in Office 365
Provide a highly efficient, value-based method to automate a workflow process how and when an enterprise needs it
Key Features
The component workflow for Nintex streamlines processes that make up the core of your business. It ensures that each task moves to the next stage and your enterprise runs more efficiently and productively.
Automatically generate, sign, and store documents
Easily collaborate across channels
Connect to your work, anytime, anywhere
Benefits from Component Workflow for Nintex!
With component workflows features, users can quickly build a workflow, drop it in as a single action in their workflow print, and configure a component workflow. This allows workflows to be initiated ranging from Internet of Things (IoT) devices and sensors through the customized code and other platforms which further unravels the power of Nintex for Office 365.It helps to:
Reduce Turnaround Time to Accomplish a Task
Lower Manual Intervention
Decrease the Overall Cost
Streamlines Business Workflow
Accelerate Business Outcomes
Here are few scenarios that would benefit from Component Workflow:
Adding/deleting SharePoint group
Adding/deleting user from SP group
Date and time calculation
Getting site admin Details
Any other calculations
Any other admin tasks
How to Create a Component Workflow?
Component workflow can be created at Site Level.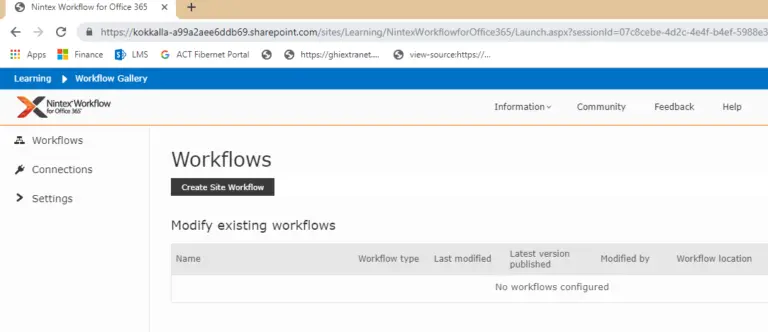 2. Create site workflow, click on settings and enter the components.

3. Enable component workflow and enable from where to call this component.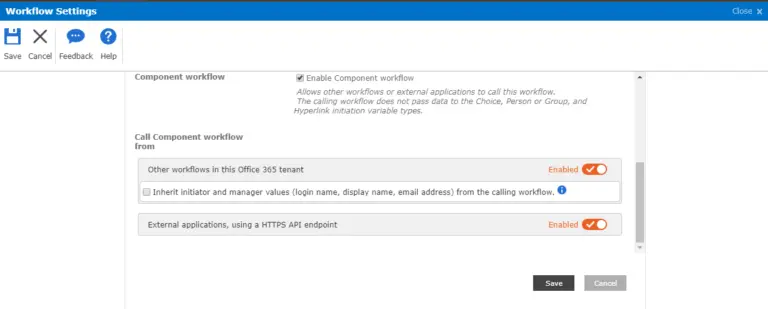 4. The concept of initiation and output variables allows you to pass input parameters from a parent workflow to the child, as well as feed a response back to the parent as an output variable is introduced.

5. Add required actions to the workflow, save and publish the workflow
6. Once Component workflow is published, create a new List/Library workflow and drag action "Run Component Workflow"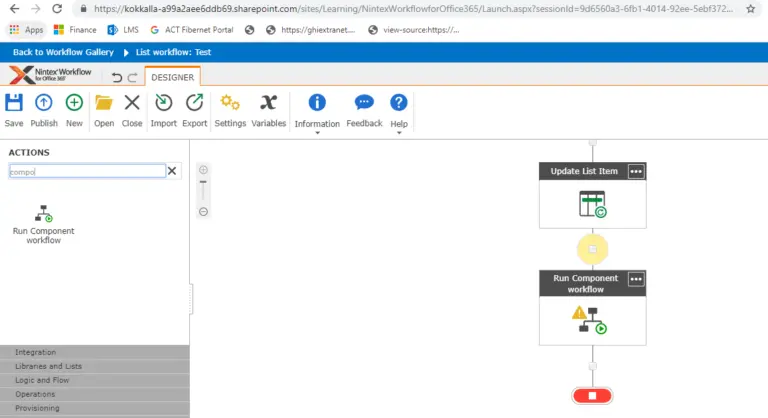 7. Configure Component Workflow action. Here am selecting "Admin Component" created earlier.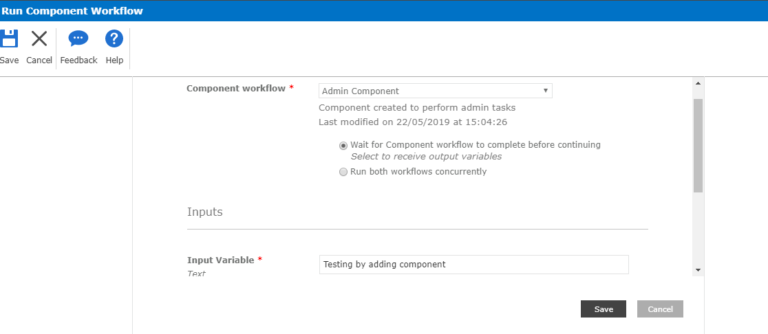 8. Your workflow will then call the component and execute as per the actions defined.
Augment Business Processes with Automated Component Workflow
WinWire can help you standardize, unify, and automate best practices for IT processes in a complex, heterogeneous environment. This will allow strengthening your business workflow by adopting a strategic approach towards processes. Talk to us today!