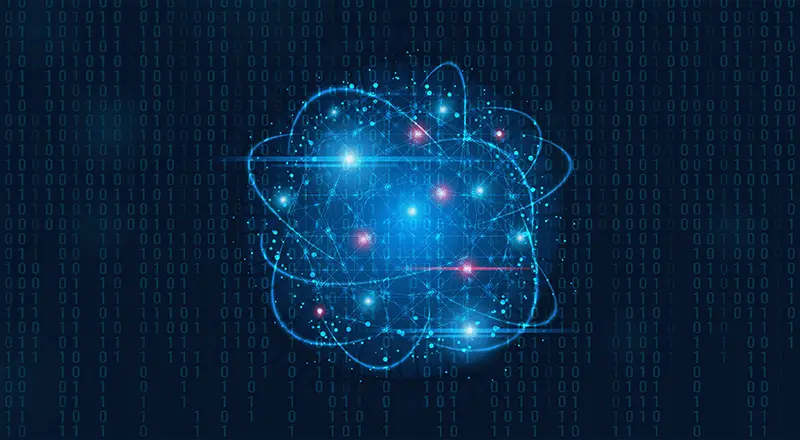 Data is the single source of truth for businesses that wish to retain customers by continuous exhilaration. Today, because of IoT, mobility and cloud technologies, data sources have increased and data, both structured and unstructured, from on-premises and multiple clouds continues to pour into organizations. This data is often stored in disparate sources, i.e. file systems, SaaS applications etc. The data could be structured, or unstructured and often different data management applications are used to manage these different sources of data. Also, enterprises often have data processing applications such as ELT, CDC and so forth and these too run into multiple applications to maximize returns from data.
The sad truth is, despite the voluminous data and availability of data processing tools, data analysts spend more time in activities related to data management rather than analysis. This basic weakness in data management has resulted in soaring costs with poor untimely results for enterprises. To put it in a nutshell, despite high costs, the returns from data are minimal most of the times.
Data fabric is a data management platform that will be able to negate the disadvantages and maximize the advantages of data management. To understand data fabrics and its benefits for enterprises requires an understanding of its true meaning and the reason why Gartner won't stop talking about it.
Let's start with an analogy that helps to capture the true essence of data fabric. Can we imagine, for a moment, the process of weaving a piece of textile. Imagine the work that goes into the actual fabric creation where interlocking pieces of yarn and threads of different origins such as cotton, silk, etc., are woven, and bonded to produce a beautiful piece of fabric? Data fabric is no different. Its ethos lies in its ability to bring together disparate data sources to produce meaningful intelligence, without escalating costs or time-consuming churning processes.
To put it in simple terms, data fabric as the name indicates is a weaving together of diverse data sources and applications to produce cost effective, fast turnaround data analytics. Data fabric is truly next-generation in its ability to bring together various data sources residing in hybrid, i.e., on-premises and multiple cloud environments, simplify it cost effectively with the sole purpose of empowering organizations in their digital transformation journey.
Summarizing its critical role in data modernization to transform businesses, Gartner defines data fabric as a design concept that serves as an integrated layer (fabric) of data and connecting processes. According to Gartner, data fabric utilizes continuous analytics over existing, discoverable, and inferenced metadata assets to support the design, deployment and utilization of integrated and reusable data across all environments, including hybrid and multi-cloud platforms.
Further, Mark Beyer, Distinguished VP Analyst at Gartner says, "The emerging design concept called "data fabric" can be a robust solution to ever-present data management challenges, such as the high-cost and low-value data integration cycles, frequent maintenance of earlier integrations, the rising demand for real-time and event-driven data sharing and more".
The platform helps to:

Features of Data Fabric
Unified platform for all data sources irrespective of their origin or environment.
Data sources residing on-premises, on the cloud or on multi-clouds will all be unified and managed in one single platform
Eliminates data silos and half-truths by serving as a single data platform.
Data fabric ingests data intelligently to provide management with presentable and easy to understand data in any required format.
Ensures data security and disaster recovery at one single source.

Converting Data Fabric into Business Value
Data fabric makes complete business sense for its ability to transform data into business intelligence.
A primary benefit for enterprises lies in its ability to consolidate data across multiple cloud and on-premises infrastructure. This frees up enterprises to migrate to the cloud, continue to adopt new cloud technologies and embrace innovation without worrying about data management. This ability to consolidate data from across various environments is the single biggest benefit for enterprises. It empowers data preparation and presentation for management on-the-go.
Data fabric empowers data movement across applications to increase service levels without impacting data quality while ensuring cost reduction. Its ability to ensure security at the platform level ensures that data leakages can be prevented, and disaster recovery best practices can be incorporated.
Data sharing is simplified, and data analysts can access, share and analyze data without spending time on data consolidation. This essentially means that data analysts can innovatively analyze and present meaningful deductions to empower businesses in their future decisions.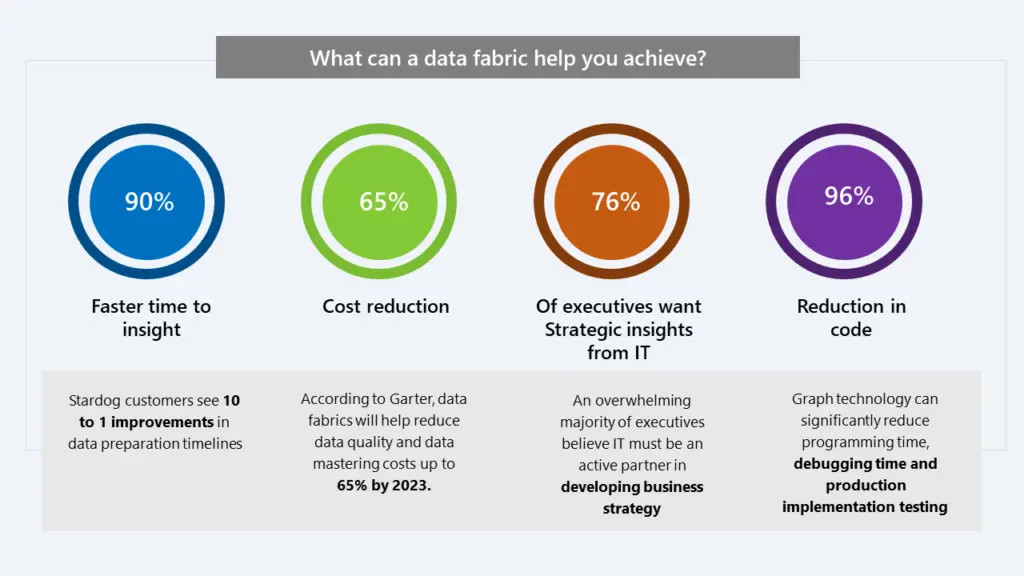 Where and How Does Data Fabric Come in for Businesses
The salient points, features and best practices are known and there is enough material to endorse its value. For those who want further convincing, Gartner is there as proof. But where does the data fabric journey begin? How complex will it be and what would its cost implications in terms of time and money be on the existing teams.
WinWire's enterprise integration services offer unified, cloud-based, enterprise-class integration services by seamlessly stitching the digital fabric and enabling enterprises to share data between systems, as well as third-party applications in real-time. Our enterprise integration services include strategic consulting, architecture study and design, analysis and assessment, implementation, and integration to align enterprise systems, data, and applications to improve business agility. We leverage BizTalk, Azure Integration Services, and Mulesoft platforms to connect your on-premises systems to cloud-based applications and provide interoperability between multiple disparate systems to achieve business transformation. Talk to us today!