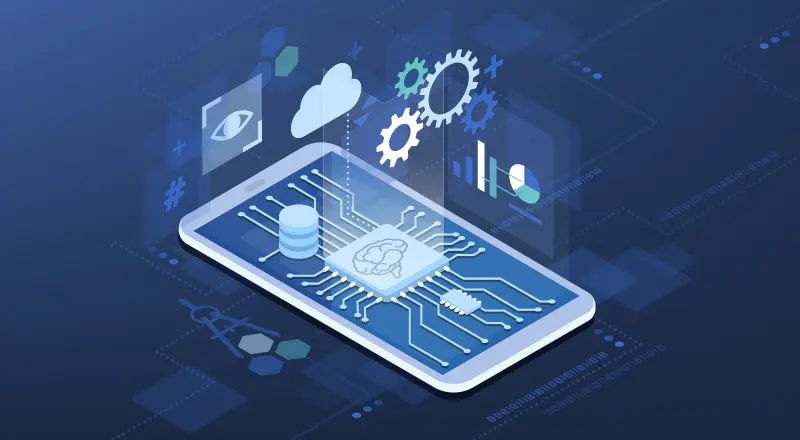 Understanding the Principle of Design Thinking
How well do you know your customer… I mean the digital natives or immigrants & Gen Z? What's true Empathy? This is a question that enterprises constantly seek to understand. Our ability to answer this question brings us closer to the prospect or customer and even help with sales closures. However, understanding the customer persona or being able to define their true problem is not something that can be done randomly, as customers are human beings, and their decisions are colored by so many different factors. It's not just a plain old 'Requirements Gathering' process for a technology solution as many tend to think.
To explain, how easy or difficult is it to automate a human-driven process? How would you make the decision to automate a process without considering the daily activities of the humans involved in processing orders? Since customers are dynamic and each customer's requirement is unique, humans process orders using unique empathy and instinctive guidance to process orders. How would you apply this to automated processes?
To summarize customers are unpredictable and their buying decisions colored by so many different factors. It is virtually impossible for enterprises to sit in a conference room and define what the customer thinks or wants.
The Design Thinking process was invented in Stanford University in the early 1960s as a method to improve physical product design, however it has now evolved into all sorts of digital age usage.
Design thinking encompasses processes such as context analysis, problem finding and framing, ideation and solution generating, creative thinking, sketching and drawing, modelling and prototyping, testing and evaluating.
Core features of design thinking include the abilities to:
resolve ill-defined or 'wicked' problems
adopt solution-focused strategies
use abductive and productive reasoning
employ non-verbal, graphic/spatial modelling media, for example, sketching and prototyping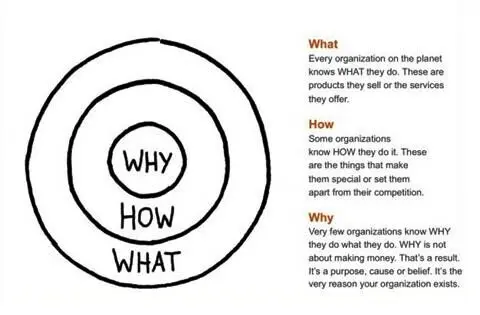 Simon Sinek's Golden Circle has gained popularity as a concept simply because of how it looks at the buyer decision process. He says that it is important to start from the core, i.e. understand why we as enterprises exist. The `why' can also be used to understand the reasons for a customer wanting to engage with an enterprise. The `why' as given in the example above, is not simply an analytical outcome, but a combination of analytical and emotional decision making. Design Thinking is a paradigm shift in the way we approach AI as it sees customers not merely as numbers but as emotional beings. It adds the element of creativity to analytical decisions. It is a combination of right and left brain, just as we humans are, making it the only way forward for enterprise success.
Tim Brown (CEO of IDEO, a global design firm) defines design thinking as "a human-centered approach to innovation that draws from the designer's toolkit to integrate the needs of people, the possibilities of technology, and the requirements for business success." IDEOs roots go back to the 70s where John Edward Arnold, from Stanford University pioneered the concept of scientifically defining and advancing inventiveness, i.e. the psychology of creative thinking and imagination. Today, Design Thinking for AI is being offered as a course by prestigious universities including MIT.
What is its relevance to C-level officers today?
Across the world, enterprises see the value in Design Thinking to help them roll out products that customers want. It accelerates the process of responding to customer requirements. Design Thinking helps enterprises to ideate, build new lines of businesses and more importantly to iterate if required.
Businesses cannot shy away from this approach simply because the world has changed, and customers today are more empowered than ever before. Enterprises such as AirBnB, Amazon, Meta, Google, Microsoft, Uber have redefined customer expectations setting high standards in listening to their needs and offering them services and solutions that they want. It is no longer possible for products to stand alone with a belief that educating the customer will result in sales. Even large enterprises or brand names cannot afford to do that any longer. The only road to success lies in being in tune with customer needs and offering products that empower the customer.
By adopting Design Thinking, enterprises can:
Ensure better efficiency as most of the time is spent in finding the true problem, reframing the real problem, ideating and when the ideas are prioritized and tested using paper prototypes, the products or service design will fall into place.
There is a positive change to organizational culture, as Design Thinking works well internally too as it moves large decisions from the board room to the front-line workers. It results in better collaboration and communication – two important aspects of successful businesses.
It opens up new avenues of businesses and opportunities for expansion which again is important in today's digital world where customer attention and loyalty are critical to success.
It does away with a lot of time-consuming or tedious technologies which enterprises traditionally invest in, to better understand data. Instead, the focus is only on certain required tools resulting in reduced infrastructure costs.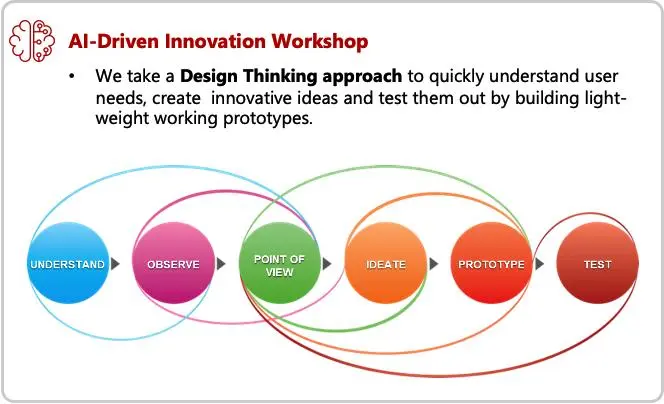 Implementing Design Thinking
Before we go on to implement, we need to once again be clear that Design Thinking is a journey and not a solution. It is an underlying principle, a way of collaborating & prototyping and not a decision. It is a business philosophy and therefore is unique to each business. It is based on each business's unique relationship with its customers and is therefore almost emotional in its approach. Design Thinking therefore needs a paradigm shift and, in the beginning, needs the help of experts if we own to use it with AI/Data.
To implement Design Thinking:
Bring in the experts & cross-functional participants who will re-evaluate your offerings from the user perspective
Build your belief in this process by launching it experimentally. The low-risk experiments can even be internal ones. The answers to unsolvable internal problems may suddenly emerge surprisingly.
Change the overall approach to AI from data driven to creativity driven. Use data-driven engineering to co-create solutions making your customer as empowered as possible in the product cycle.
Encourage collaboration, divergence & convergence to co-create insights and reframe solutions
Finally, remain continuously focused on the user experience (with human-centered design in mind).
How WinWire Applies Design Thinking to AI Innovation for Future-Proof Products?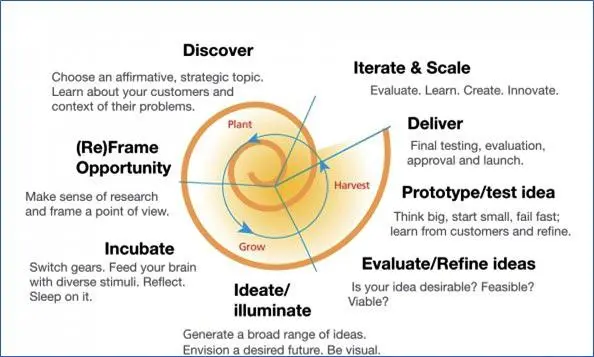 Developing better products, deriving new data-driven insights or new solutions faster has never been more critical than now to respond to the growing customer demands. Organizations look for data-driven digital innovation teams to ideate, elevate customer experience, build new LOBs and products, and achieve competitive advantage.
WinWire's Innovation and AI solution helps reframe problem statements, ideate, prioritize, create Proofs-of-Concept and Minimum Viable Products (MVP) prototype to solve complex problems via customer empathy, design thinking, and prototyping techniques. WinWire's design thinking approach and Azure AI/Cognitive services enable enterprises with innovative ideas to develop and test rapidly.
Here is a case study on how WinVision AI solution, enabled livestock farmers to decrease the rate of unanticipated cattle and poultry deaths, reduce the spread of livestock disease, potentially impacting humans, and stabilize protein production for the rapidly expanding human population. This winning Automated Animal Healthcare solution called "WinVision AI" that displays compassion and inclusivity to the animal world was declared a winner at the Microsoft's AI ML Workathon 2021.
The 'Workshop-led-Approach on AI-Innovation Design Thinking' listed on the Azure Marketplace will help to cut the learning curve short and accelerate product development enhancement.
Sources:
D.School (Stanford University)
Cross,Nigel (2011). Design thinking: understanding how designers think and work. Berg. ISBN9781847886361.
Prototyping: Cross, N. "The Nature and Nurture of Design Ability", Design Studies, 11 (1990) 127–140.