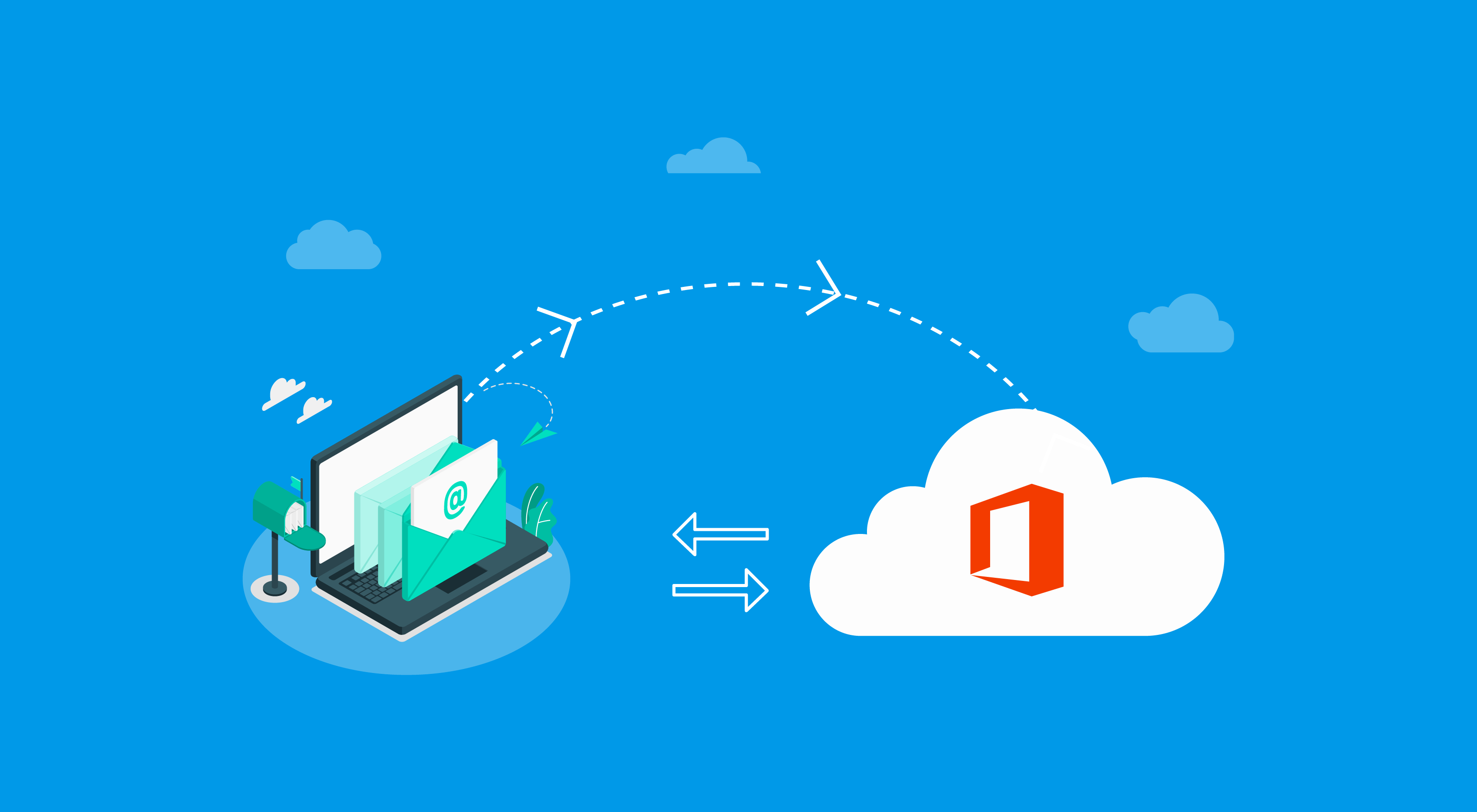 eRoom is an online collaboration platform specially designed for small or medium size business. eRoom give employees and customers a Web-based space to meet, work on documents, manage projects or to share calendars, reports, and ideas. I would like to highlight a few considerations for Migrating from eRoom to SharePoint.
Why do you need to migrate from eRoom to SharePoint Online?
• eRoom is designed for small or medium size business to collaborate online.
• eRoom is mainly for project management and not for full-fledged content management.
• eRoom doesn't support enterprise social feature like blogs, wikis, and RSS feeds etc.
• eRoom doesn't have any option to create personal space/ my site.
• eRoom product support was ended in March 2017
Source: eRoom 7.4.5 Standard version of File Server.
Destination: SharePoint Online
Migration Tool: DocAve eRoom Migrator.
DocAve gives more flexibility to choose on the source and destination entities for migration. DocAve Tool allows to perform two levels of migration as mentioned below:
• eRoom each Feature level migration
• Complete eRoom Migration at once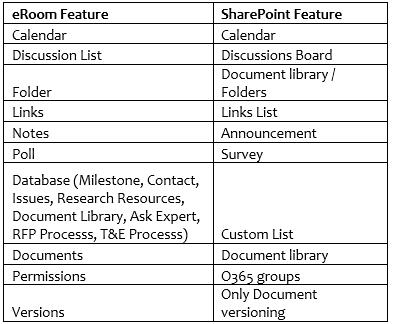 Feature Mapping:
Following are the learning from the pilot migration:
• Without .NET Framework 4.5 we cannot register SharePoint Online site in DocAve control panel
• Domain Mapping works only when the user Ids in source and destination are exactly same.
• The dashboard cannot be migrated to SharePoint.
• Only data gets migrated to SharePoint and not the process flow in case of RFP Process Flow, Travel & Expenses Process flow and any other database with the approval process.
• eRoom Document library gets migrated to SharePoint as the custom list. Cannot be migrated eRoom Document Library as SharePoint Document library.
• On migrating eRoom Discussion/Database with vote option, creates separate Survey list for each poll included in Discussion/Database.
• On migrating eRoom poll, 3 lists gets created in destination SharePoint Online site.
1. A survey list for the poll
2. Document Library with Name "eRoom attachment folders" for the poll attachments
3. Discussion list for all the comments in the poll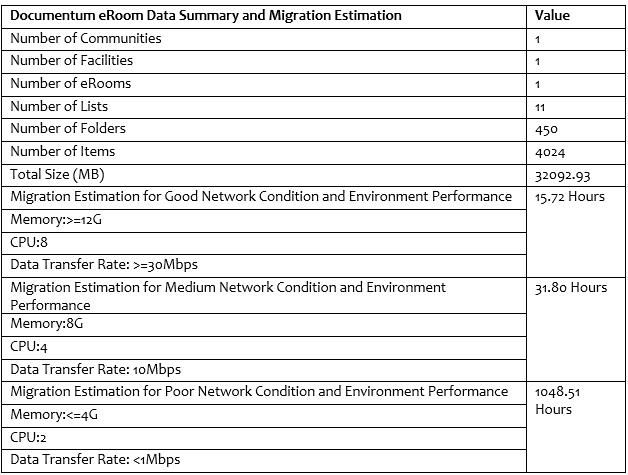 While eRoom and SharePoint have similar purposes, the differences between the two products are quite distinct. Click the link below to view the screenshots.
eRoom to SharePoint Online Migration
To sum up, SharePoint has evolved from providing a better way to share documents to a complete collaboration and document management platform. Microsoft offers new innovations for SharePoint (on-premises), SharePoint Online and Office 365 that help businesses stay ahead of the competition. Needless to say that SharePoint encourages collaboration through expanded social networking features, which is not found in eRoom.
SharePoint seamlessly supports blogs, wikis, RSS feeds and discussion boards. Each SharePoint user can access a "MySite" where the user can store personal documents and photos, add content to a blog, and add information about his skill and interests to share with others. While eRoom undeniably gives users an avenue for the meeting, sharing ideas and communicating; however, it falls behind SharePoint in its social aspect.