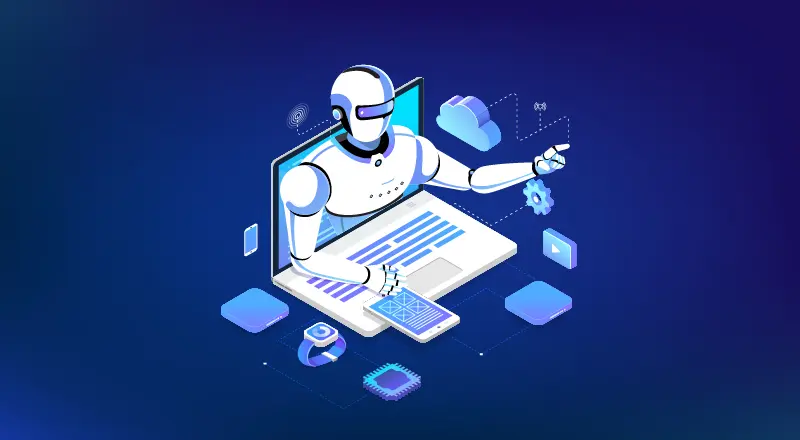 Today, UX professionals are creating some amazing user experiences, be it designing a device App or website/intranet or web apps following user centered design principle. Guiding this movement is the practice of Lean UX, a new way of working that merges Lean Product and Agile UX development theories.
The Lean UX approach to interaction design is tailor-made for today's world of enterprise innovation. These days, innovation is a must in the competitive business world. It is necessary, more than ever, for companies to find new ways to optimize their costs and to be competitive in the business world overall. Furthermore, successful companies need to be a driving force for a better tomorrow by coming up with new ideas.
It's time for a change. Lean UX (UX = user experience) is the evolution of product design. Inspired by Lean and Agile development theories, Lean UX is the practice of bringing the true nature of our work to light faster, with less emphasis on deliverables and greater focus on the actual experience being designed. Lean UX is in fact a cross-functional collaboration that brings non designers, tech team and stakeholders into design process. This continuous engagement allows to strip away heavy deliverables in favor of techniques that allow to build shared understanding with teammates. It takes the best parts of the designer's tool kit and recombines them in a way that makes them relevant to this new reality.
Lean UX Process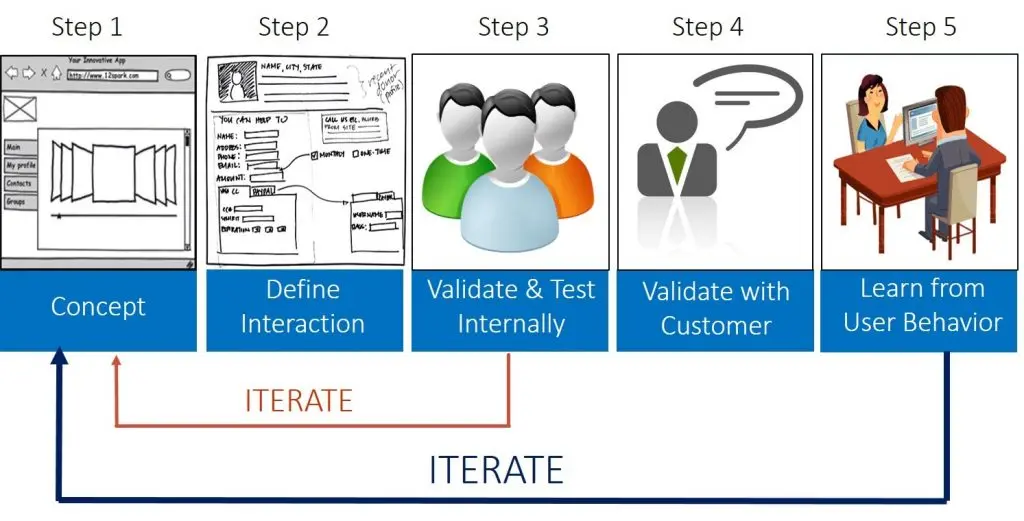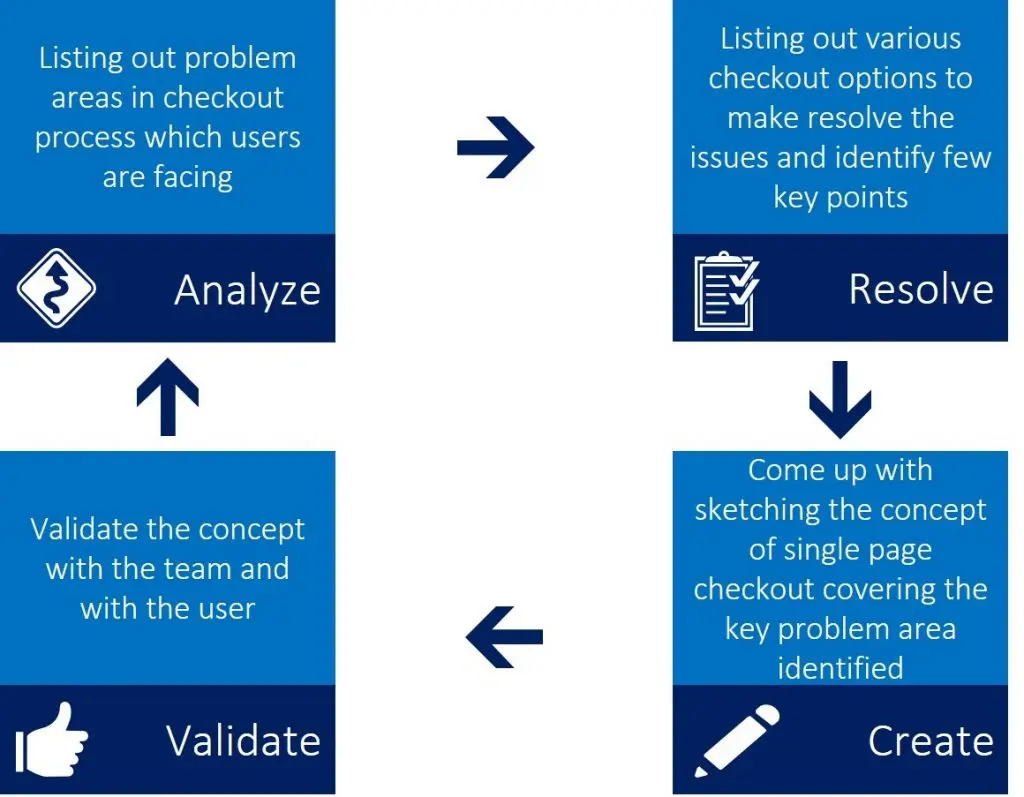 Core Principles
• Finding features that matter most to the consumers-and find them at the cheapest possible cost
• Moving as quickly as possible through the build-measure-learn loop
• Exposing the product directly to users early and often
• Clickable prototypes, personations, screens mockups, low fidelity techniques
• Continuous Discovery
• Shared Understanding
• Permission to Fail
Lean UX lets us change the way we talk about design. Instead of talking about features and documents, it allows us to talk about what works. In this new reality, we have more access to market feedback than ever before. This feedback allows us to reframe design conversations in terms of objective business goals. We can measure what works, learn, and adjust.