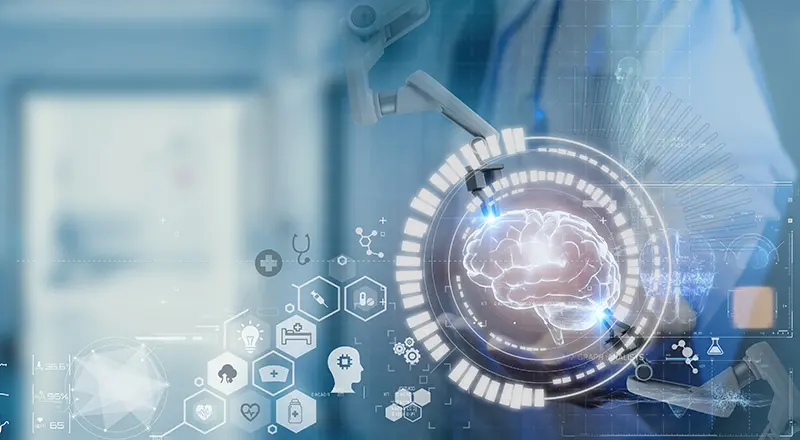 The Healthcare & Life Sciences industries are undergoing a seismic shift caused by several external factors. The big players who, until now, relied on blockbuster drugs sold in the volume are experiencing unprecedented upheavals caused by expiring patents, a large number of new entrants creating pricing pressures, the shift in patient expectations, and an overall trend within the industry that is shifting some focus from cure to prevention. While the above changes are almost universal in their impact across the healthcare space, Life Sciences companies see additional challenges from the emergence of several direct and indirect competitors, alteration in distribution channels, upheavals in regulatory compliances, the rise of the informed patient and impact of technologies on products and services.
Two key factors causing disruptions are:
Growing demand for healthcare with dropping budgets is exerting pressure on pricing. Also, because of digitalization and access to information, patients, partners, insurers, and the government want a higher level of transparency around pricing. They want to know what they are paying for. For example, New York State's Delivery System Reform Incentive Payment has the ambitious aim of moving 80 – 90 percent of managed care payments to value-based methodologies by 2020 – a policy that will have a significant knock-on effect for drug companies.
Prevention better than cure
Genetic engineering and similar technology innovations are enabling patients to seek preventive medical care. The shift is slow, but there are significant expectations. As a result, many of those diseases, which needed medication, do not exist anymore. Case in point, Hepatitis C that we believed to be incurable and affected nearly 200 million people annually is now almost non-existent.
While the deterrents look ominous, the fact is, they are also creating a world of opportunities for healthcare and life sciences companies. There will be growth through innovation and the application of emerging technologies like Cloud, Big Data, AI/Machine Learning, and Blockchain.
Here are the top 10 Healthcare & Life Sciences trends for 2019:
Artificial Intelligence – New wave innovation
Healthcare and Life Sciences companies are facing the new wave of technological innovation powered by advances in AI and machine learning to develop cures faster and deliver effective care. Today, its use is limited because of fragmented data and limited data scientist availability. In 2019, we will see a significant scale in the use of AI and machine learning for every link in the supply chain.
Clinical Research will Adopt Application Modernization
Competition has increased voluminously in the last few years for clinical research organizations (CROs). To ensure sustenance and productivity, CROs will adopt partnerships to modernize existing legacy applications and data environments to provide differentiation and stay competitive.
Regulatory Automation to drive quality
Regulatory compliance in the emerging online environment is a huge challenge for healthcare and life science companies. Along with application modernization, these companies will look to automate regulatory compliance and link it to quality testing to ensure that during every state of drug evolution, the process is automated to avoid delays and discrepancies.
Content Management to automate documentation processes
Healthcare and Life Sciences companies have relied on paper-based documentation for all aspects of drug and clinical research. This is to comply with regulatory and auditing requirements. Content and Document Management Systems will streamline the drug evolution and submission process reducing paper dependency. This will also pave the way for higher levels of security requirements. Healthcare and Life Sciences companies will, therefore, insist on security as a critical component of their modernization process. Healthcare security is a critical IT priority in the face of emerging trends such as data sharing, care coordination, and patient engagement. As investments in IT management continue to increase, security will be a prime requirement.
From Innovation to Standardization
Healthcare and Life Sciences companies began their application modernization journey in 2018 to enhance patient engagement and absorb new technologies such aselectronic medical record (EMRs). In 2019, these companies will look to complete the next step, i.e., standardization of their architecture to ensure long-term technology benefits. Migration to the cloud, for example, will become a standard practice rather than a choice.
Technology to manage global compliance
Healthcare and Life Sciences companies, as they expand their geographical footprint, will turn to machines to unify information management. This will automate the process of streamlining their offerings to local regulatory requirements effectively. This will also help to improve data management and the whole supply chain process.
Internet of Things (IoT) technologies will become mainstream
Remote patient monitoring systems and wearable medical devices are already being used effectively. These next-generation IoT technologies will become more mainstream and healthcare and life sciences companies will focus on integrating their systems with external devices to be truly innovative.
Genetic Engineering and Data-Driven Cures
In 2017, FDA approved the first CAR-T immunotherapy for some forms of cancers. A genetically modified therapy, patient's cells are extracted, modified in a lab, and infused into the patient. Going forward, from clinical trials to supply chains, this form of treatment is set to make a dramatic change to healthcare and life sciences business models. Some companies seeing the promise of this treatment are offering pricing schemes such as `money back guarantee.' Technology will play a direct role in the entire genetic engineering process.
Augmented Reality will gain momentum
An essential aspect of healthcare and life sciences is the education or knowledge transfer required to master patient care. When augmented reality is combined with Health Care Professional (HCP) presentation, it provides nurses, clinical researchers, and doctors to monitor clinical trials, visualize the effects of the medicine and even how to administer a drug. This technology trend that seems hazy in its actual functioning and uses will be one of the first few steps in bringing about the digital revolution to this industry.
Cost Control will take precedence
Life Sciences companies invest huge amounts of money in bringing a new drug into the market. The estimated cost for a single drug evolution from the lab to the market can require an investment of over US $2 billion. However, the lifetime of a drug license is five years, and then there is the renewal process. Drug companies look at fast sales to recover the ROI. In 2019 and going forward, these companies will turn to technology to hasten the process of drug evolution. Faster and smarter systems will aid in the evaluation and data collection process. Data evaluation in real-time will also become a reality. The way forward for competitive success will be to bring down manufacturing time and costs.
To summarize, technology will take the lead to ensure that companies ranging from large to small benefit from cost and operational advantage even as patient care reach a golden age of preventive and personalized care.