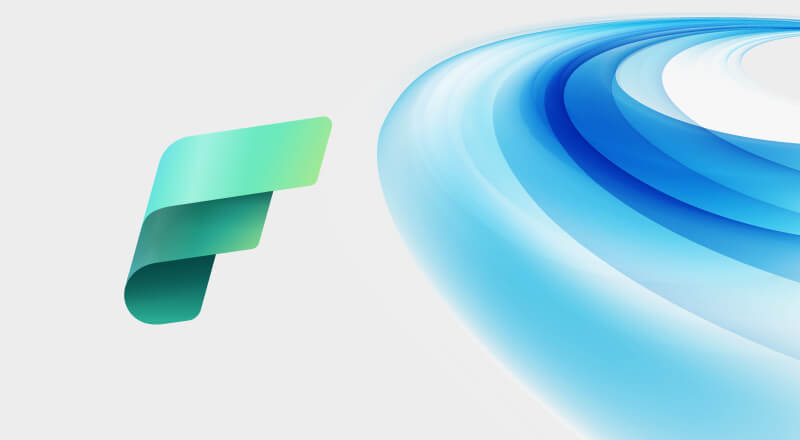 Microsoft's relentless drive for innovation is vividly showcased with the debut of Microsoft Fabric. As cloud frameworks evolve with unparalleled sophistication, enterprises worldwide stand at the cusp of a transformative era, keenly anticipating how this game-changing offering will redefine the contours of Azure data architectures.
Microsoft Fabric: A Primer
Microsoft Fabric is the newest entrant to Microsoft's impressive suite of tools and platforms on Azure. Before diving into its impact on Azure Data Architecture, it's vital to understand its essence.
Impact on Azure Data Architecture
With the introduction of Microsoft Fabric, the Azure data architecture adopted by clients is expected to witness subtle shifts. The primary emphasis of Microsoft Fabric is to streamline data operations, make the data universally accessible, and allow seamless data interactions across various Azure Data and Analytics services, including Power BI and Azure ML. As a result, businesses that had previously established their data architecture may now revisit their Data and Analytics strategies to harness the benefits of Fabric, positioned as a unified SaaS service extending the promise of Azure Synapse Analytics integration to all analytical workloads.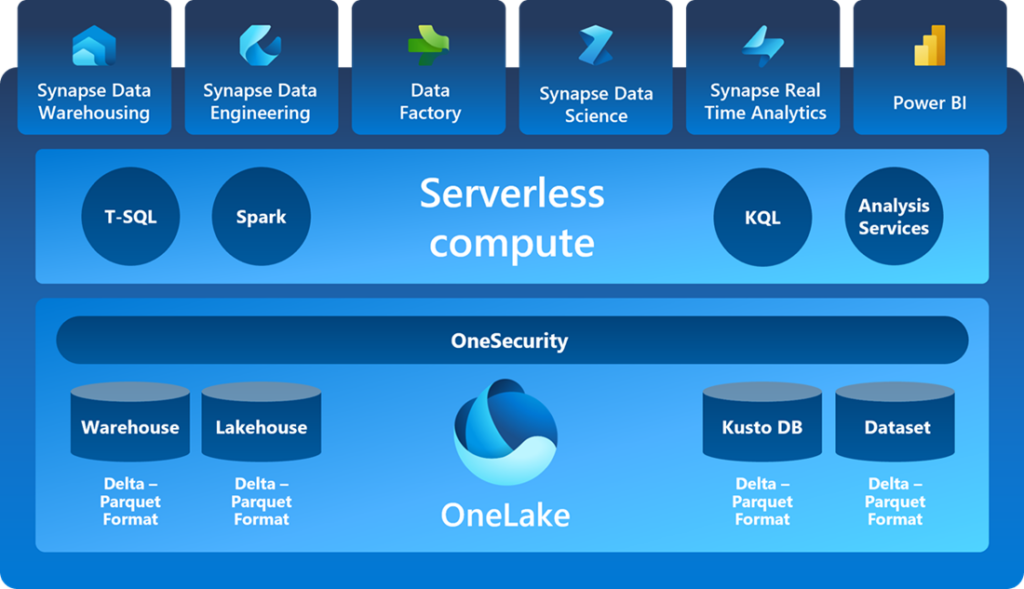 Do Azure Data customers have to move to Microsoft Fabric mandatorily?
As with most Azure services, Microsoft Fabric is not being presented as a mandatory service to adopt for customers who have an established Azure Data services footprint. Clients can decide to move their existing data architecture and services to Microsoft Fabric. However, given the robust features, cost advantage, and efficiency it promises, it is fast becoming a popular choice among Azure users even in its current Preview mode. As Microsoft Fabric transitions from Preview to GA (General Availability), its adoption is only expected to surge. Also, customers who are considering setting up or modernizing their Data platform from other non-Azure technologies to Microsoft Azure should strongly consider adopting the Microsoft Fabric SaaS service.
Data Architecture Considerations Considering Azure Fabric
When planning a data architecture strategy on Azure, especially with the looming general availability of Fabric, organizations need to factor in:
Interoperability: Microsoft Fabric ensures that different data and analytics solutions within Azure can communicate seamlessly. Your data architecture should, therefore, prioritize interoperability. Fabric also allows you to leverage decentralized enterprise data assets in a unified architectural fabric without the need for additional plumbing and costly ETL.
Scalability: With Fabric's capabilities, organizations can now think of more ambitious, scalable data strategies, confident that the platform can handle growth and scale that is consistent with Microsoft's Data service vision.
Flexibility: Fabric ensures that data is accessible and usable across services. A flexible architecture allowing for such cross-service operations will be ideal.
One Lake and the Medallion Architecture
Microsoft's 'One Lake' philosophy, supporting the Medallion architecture, stands for a unified data lake that can store and process vast amounts of raw data. With Fabric in the mix, this philosophy is further enhanced. The Medallion architecture, segmented into bronze, silver, and gold layers representing raw, cleansed, and aggregated data, benefits from Fabric's data streamlining capabilities. Data can flow smoothly from basic to aggregated forms, ensuring efficient processing and analytics. Moving the Data estate from a Medallion Architecture on the Azure Data Lake to "One Lake" in Microsoft Fabric will be seamless for customers.
Power BI and Microsoft Fabric: A Winning Combination
Power BI, Microsoft's flagship business analytics tool, is set to reap several benefits from Fabric. Customers can expect:
Enhanced Data Access: Power BI can fetch data from more sources, with Fabric ensuring smooth data retrieval. A direct "see-through" connectivity from Power BI to Delta tables in the lakehouse means that a SQL layer (and the associated scripts to create the SQL views) no longer needs to be maintained. This is a game changer for customers using Power BI and should provide significant cost leverage.
Real-time Analytics: With streamlined data operations, analytics can be closer to real-time (lower latency), aiding quicker business decisions.
Unified Reporting: As Fabric breaks down data silos, reports can be more comprehensive, drawing data from multiple Azure services.
Wrapping up:
Although Microsoft Fabric may be seen as an additional Azure service, its remarkable abilities and improved efficiencies make it a crucial choice for businesses to adopt. For organizations striving to transform or enhance their Azure data infrastructure, the potential of Fabric is not something to think about—it is a necessity. As we navigate the evolving cloud landscape, solutions like Fabric are not merely tools; they play a role in shaping the resilient enterprises of tomorrow.
Embrace the transformative force of WinWire and the latest Microsoft wonders.
WinWire 'Unleashes the Power of Azure and Generative AI' to enable enterprises across Healthcare, Software and Digital Platforms (ISVs), Retail, and Hi-Tech to navigate their digital transformation journey.


Talk to us today to learn how we can help you!