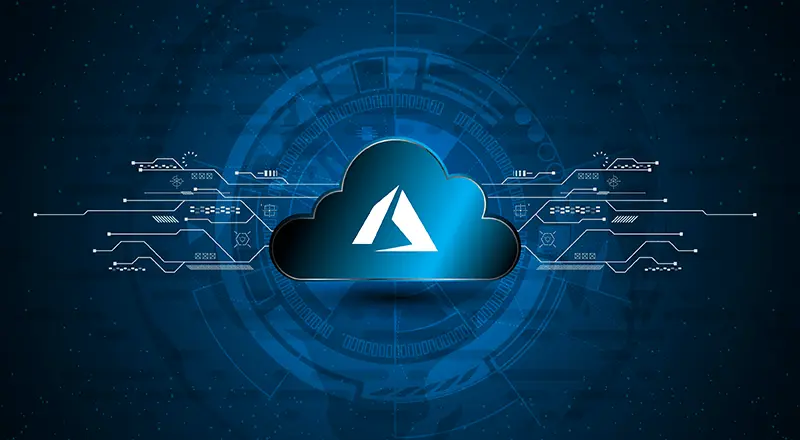 The last two years have changed the way organizations work, with COVID-19 enforcing a work-from-home culture. The 'work-from-home' model is now making way for the hybrid model, where it is no longer imperative for all employees to only work from office locations. In the new hybrid model, it is not uncommon for the same employee to work in-person and remote as the situation demands.
Irrespective of work models, businesses still rely on teams working together to produce results that set businesses up for success. Information technology, therefore, as an enabler must follow suit by ensuring seamless connectivity and communication irrespective of where and how teams work, even if they only meet virtually. The larger the organization, the more complex it becomes for IT teams, and the focus now is on connectivity, communication, and security in a digital, virtual world.
Highlighting this transformation in work culture, in the recent Ignite 2021 Fall virtual conference by Microsoft, Satya Nadella says in his keynote that `70% of employees want more flexibility; 65% want time with their teams'. Understanding what customers want, and how businesses should adapt their technologies to cater to these needs has always been Microsoft's committed path to innovation. The announcements as can be seen below echo Microsoft's sensitivity to changing business landscapes by offering technology solutions that empower businesses to adapt, grow and strengthen.
Microsoft Loop
Microsoft Loop, a new one from the Microsoft stable, is where shared spaces allow teams to see and group everything important to a project making it easy to catch up on what everyone is working on and importantly trace progress toward shared goals.
Designed for the new work culture, Microsoft Loop empowers users to co-create, build on each other's ideas, and add a little personality. Loop is an entirely new way to work together – designed for the new world of work. It also literally keeps all in the `loop' as it allows free movement while remaining in sync with Microsoft 365 apps. Learn more about Microsoft Loop.
Mesh for Microsoft Teams
Microsoft experts don't miss anything. Nearly two years into the pandemic they observed two trends: remote workers are far more efficient than most business leaders ever imagined, and they miss each other. They miss hallway moments, kitchen catch-ups and chance encounters. They miss the body language from across the conference room table that says things that can't be said. To simplify, remote working is impersonal. Mesh for Microsoft Teams, combines the mixed-reality capabilities of Microsoft Mesh, which allows people in different physical locations to join collaborative and shared holographic experiences, with the productivity tools of Microsoft Teams, where people can join virtual meetings, send chats, collaborate on shared documents and more. Learn more about Mesh for Microsoft Teams.
Context IQ
Putting context to everything is the bedrock of intelligence and Context IQ does just that. Its add-on capabilities for Microsoft Dynamics 365 and Microsoft 365 help integrate collaboration into the flow of work, surfacing the right information, people, and insights at the moment, in context with the task at hand. The advantage of Context IQ is it empowers people everywhere to collaborate as one business and build a hyperconnected business.
Azure OpenAI Service
Azure OpenAI Service is a new Azure Cognitive Service that provides access to OpenAI's GPT-3 models with enterprise capabilities such as security, compliance, and regional availability that are available only on Azure. OpenAI Service can be applied to a variety of new use cases from summarization to content and code generation. With responsible AI controls and advanced fine-tuning, you can apply these models to their most mission-critical apps. OpenAI Service is currently available by invitation only. Learn more about OpenAI Service
Azure Virtual Machine Scale Sets
Microsoft Azure VM Scale Sets are groups of individual virtual machines (VMs) within the Microsoft Azure public cloud that information technology (IT) administrators can configure and manage as a single unit. Azure VM Scale Sets are designed to support large-scale computing services, such as big data processing and customer-facing Web or mobile applications – all of which can benefit from processing tasks that are distributed across multiple virtual machines.
Microsoft Defender for Business
Cyber security has become a grave business concern for enterprises worldwide. Extortion, disruption, ransomware are a few of the many evils that are pervading the dark net looking for opportunities to damage businesses. Defender for Business elevates security from traditional antivirus to next-generation protection, endpoint detection and response, threat and vulnerability management, and more. It offers simplified configuration and management with intelligent, automated investigation and remediation. Defender for Business helps you to protect against cybersecurity threats including malware and ransomware across Windows, macOS, iOS, and Android devices. Learn more about Microsoft Defender.
Microsoft Defender for Cloud Apps
Cloud apps are becoming more popular for organizations, and Microsoft Defender for Cloud Apps is a way to keep that use secure. As Microsoft so loves to do, it has replaced Microsoft Cloud App Security (MCAS) with this new name. This CASB solution now provides better visibility and app governance with more behavior context. Defender for Cloud Apps covers all major cloud app use cases—over 26,000 cloud apps, including native security for Amazon Web Services (AWS). Defender for Cloud Apps helps you gain visibility of your deployed cloud apps, discovers shadow IT, and protects your sensitive information. It provides protection against cyber threats, assesses compliance, and manages your security posture across clouds while supporting more cloud-native applications with new capabilities for governance and additional platform visibility.
Microsoft Defender for Endpoint P1
With endpoints being one of the most vulnerable targets, Microsoft Defender for Endpoint is a valuable security solution. Now a more foundational version of it, Plan 1, will be an additional option. It's now included in the Microsoft 365 E3 license and offered at a lower price when purchased as a standalone. It's focused primarily on prevention and includes features like host-intrusion protection and next-generation antimalware. (Defender for Endpoint Plan 2 is the more comprehensive set, which includes EDR, and is included in the E5 license.
Microsoft Viva Suite
As companies are increasingly realizing, employee work experience is important. So the Microsoft Viva suite can be a helpful resource with its Topics, Insights, Connections, and Learning modules to improve employee fulfillment. Microsoft Viva ensures every employee is connected to their organization's culture, personal productivity insights, expert knowledge, and key learning resources. And with the addition of Ally.io, it will be even easier to align employee work to the company's strategic mission and core priorities. In all, Viva empowers every level of the organization to address key challenges of hybrid work and employee burnout.
Connect with WinWire
Microsoft, keenly aware of the challenges that businesses have faced during the pandemic has used this knowledge to offer innovative solutions. These are solutions that empower businesses to succeed in a digital world. As Satya Nadella said in his keynote, `every business is going to be a digital business and building a digital capability will be of paramount importance'.
To maximize the benefits of the newest technology innovations announced at Microsoft Ignite 2021, requires the help of experts. WinWire is a data-driven digital engineering company that supports enterprises across Healthcare, Retail, Hi-Tech, and Manufacturing, and several other industry domains navigating their digital transformation journey.
Talk to us today to learn how we can help you!