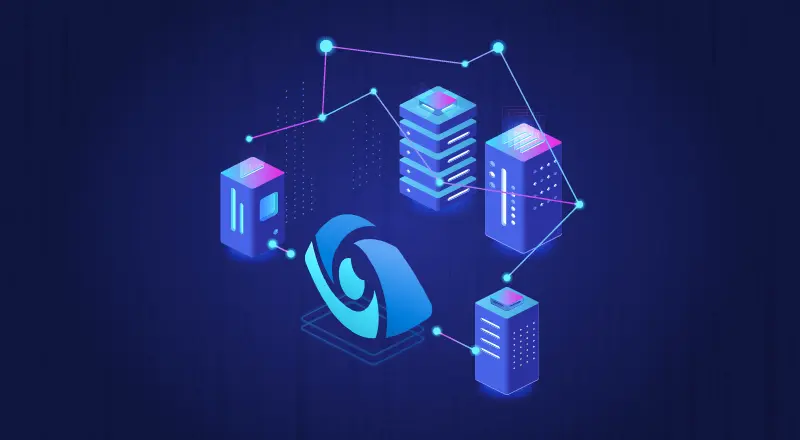 Data Governance and Compliance
Data is an economic asset that helps organizations improve operations, increase revenue, solidify relationships with stakeholders, produce new revenue streams, improve the quality of current products, establish competitive differentiation, allow innovation, and reduce risks.
Data Governance and Compliance is a crucial aspect in realizing the value of data as an asset. Unified Data Governance (UDG) helps to unify the data landscape whether they are on-premises, on a cloud/multicloud or from a SaaS solution to manage and govern all data points. Data Compliance helps define compliance policies, scores and workflow actions for compliance score improvements.
Data classification, searching, cataloging, alerting are the some of the common functions between Governance and Compliance. Having Data Governance and Compliance in one unified platform makes things easier, eliminates redundancies and enables the business objective of having the right data at the right time to the right consumer adhering to the regulatory requirements.
Unified Data Governance is enterprise wide, enables setting up data standards, applying data policies, identifying, and classifying data, bridging Business and IT for easier data consumption and even how data can be disposed of.
Drivers for UDG
The need for UDG is driven by following key factors
Wider Data Lake adoption, many Enterprises have Data Lakes in petabytes driven by the availability of cloud services to collect, process data of high volume and varied data types
Criticality of PII data, higher penalties related to failures in Data Protection, Privacy, Compliance and Risk management
Data is an Asset, realization that Data must be managed and governed to maximize its value in decision making and to monetize data.
Interest in Data Democratization model, data access and wrangling driven by self-service with localized contextual data for increasing persona of data consumers from Data Analysts, Data Scientists, Data Engineers, Customers, Partners…
Challenges in Data Governance
Some of the challenges faced by enterprises when implementing UDG include:
Building custom metadata scanners and integration
Defining enterprise standard business glossary and the intensive manual work
Setting up Data Quality process and monitoring metrics
Choosing right methods for data sharing to stakeholders
Defining an operating model that brings business and IT stakeholders as one team
UDG with Microsoft Purview
Azure Purview, now called Microsoft Purview brings together the Azure Purview plus the Microsoft 365 Compliance suite of toolsets in a unified platform.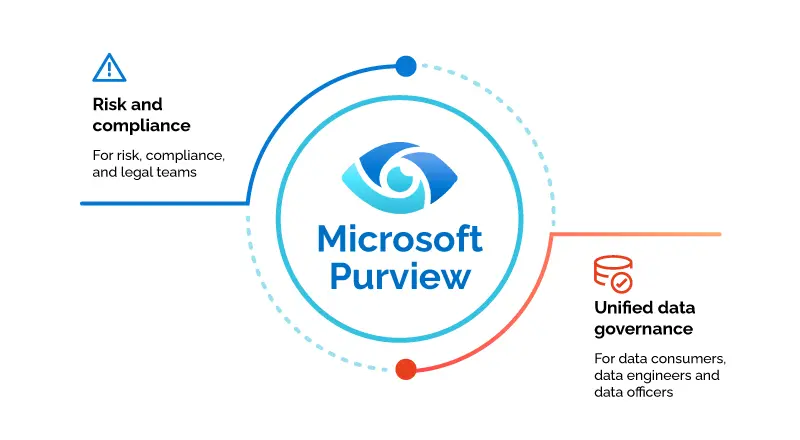 Microsoft Purview is a right partner for enterprises seeking data governance that helps manage and govern data across on-premises, multi-cloud and software-as-a-service (SaaS), some of its features that ensure maximum benefits with least complexity, are as listed below:
Modularized platform segregating the metadata scanning, classification, and insights with well-defined roles
Manage metadata from hybrid sources with automated data discovery, lineage identification, and data classification
200+ pre-built classifiers automate the classification process, unified map of data assets and their relationships for more effective data governance. Helps classify data using built-in and custom classifiers and Microsoft Information Protection sensitivity labels.
Pre-built assessments for common compliance standards like HIPAA, PCI-DSS
Glossary with business and technical search terms to aid data discovery. Provide the right information based on the consumer like data scientists, engineers, and analysts with the data they need.
Comprehensive insights into the location and movement of sensitive data across the entire data estate
Enables building custom metadata integration using Apache Atlas APIs.
Consideration for UDG Implementation
WinWire's digital engineering approach to data, analytics, and insights help enterprises transform data into actionable insights facilitating strategic, tactical, and operational decision making. WinWire's team has been considered an extension to the Microsoft Engineering team and supports its enterprise customer base to operationalize data governance solution. WinWire's WinDemocratize Data Governance framework is designed to address the challenges in the implementation and adoption of Data Governance.
WinDemocratize enables following pointers for Microsoft Purview implementations:
On board business with the UDG value articulation and literacy sessions
Bring together the Chief Data Officer and Chief Risk/Compliance Officer
Determine the current Governance, Risk, Compliance maturity
Leverage any existing Azure Data Catalog implementations
Extend Azure Purview scanning capability with Atlas API
Solution frameworks for DQ checks with ADF, Databricks
Azure Data Share, Profisee integration with Purview
Industry specific, COTS platform business glossary
Successful Implementation of UDG with Microsoft Purview
An American multinational retail corporation was in need for a robust data governance solution that would enable them to make better-informed decisions, elevate customer experience and lay a platform for future growth.
With a chain of hypermarkets, departmental discount stores, and grocery stores across the United States, data had always been integral to this customer to make intelligent business decisions. However, increasing data types and volumes were threatening the process. They strongly felt that many things were changing, including people and process.
They wanted to responsibly transform their process ensuring right data is accessible when they need quickly, and not impact decisions through delays.
WinWire, engaged with the customer's product development team and built custom solutions. The success was through quick Minimal Viable Product (MVP) that ensured progress of products across releases.
WinWire addressed opportunity areas such as data access, collaboration, security/protection, to create opportunities for data and insight monetization. It built a scalable approach to offer better experience to merchants, suppliers, supplier partners. And finally created a single source of data trust.
To know more about WinWire's Data Governance services, please check our offer in the Azure Marketplace.
Join us for our upcoming webinar to learn and understand more about data governance and how Microsoft Purview helps you govern, protect, and manage your entire data estate.