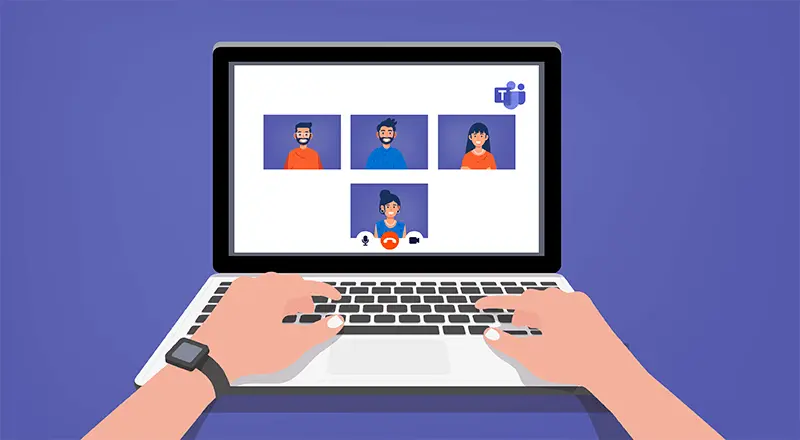 Shutting down the physical workplaces can be a scary thought for many organizations across the world. However, the widespread transmission of COVID-19 worldwide has left businesses with no option but to enable employees in social distancing and mandating them for forced work from home.
It's difficult even to imagine tens of thousands of employees switching to remote work overnight. Collaboration and focus on documentation, thus, become indispensable in a remote work environment.
Ensuring that employees deliver superior-quality work while working remotely is one of the major objectives of organizations today. Refer to this free kit with detailed guidance, best practices, and step-by-step checklists on remote working.
As the increasing number of organizations switch to remote working model due to the COVID-19 outbreak, productivity while working remotely can pose a significant challenge to the businesses.
The key mantra to obtain success in a remote work environment is to communicate, communicate, and communicate. Without aphysical conference room, bringing all employees together can seem like the biggest remote-work challenge of all.
Microsoft Teams
Microsoft Teams can play a significant role in digital collaboration by empowering employees with all the necessary tools to chat, meet, call and collaborate with other co-workers and deliver high-quality work while working virtually.
As per Simon Sinek, a renowned motivational speaker, social distancing is a way to fight the scary pandemic situation today, but disconnecting isn't the way to do it. Microsoft Teams addresses precisely this problem.
Microsoft Teams, a part of Office 365, is a software solution that empowers enterprises to perform many necessary business tasks remotely.
We, at WinWire, have extensive experience in deploying and managing such complex collaboration infrastructure like Microsoft Teams for several customers worldwide. We believe organizations can benefit from our expertise to ensure that each employee working remotely can efficiently use all the features of Microsoft Teams and really benefit from it. We are offering a comprehensive consulting guidance on how to "Enable Remote Working using Microsoft Teams".
WinWire's Offering to Enable Remote Working Using Microsoft Teams
WinWire is offering a virtual 2-hour session for companies to educate them on using the Microsoft teams to its optimum potential and ensure the best quality work from their employees, who are working remotely.
How does our 2-hour-session look like?
We have a systematic approach to this session and conduct a series of activities stated as below:
We assess the current state of deployment of Microsoft Teams at your organization with the help of a pre-defined questionnaire.
We design a custom, step-by-step best practices model for different scenarios to enable virtual teams to leverage Microsoft Teams efficiently.
How to effectively run a virtual meeting that includes audio, video, and screen sharing?
Help remote workers in configuring different features for call forwarding, notifications, etc.
Sync with the customer's IT team to help them in ensuring optimal configuration and appropriate setup.
Ensure that each employee uses all the features of Microsoft Teams to deliver some real awesome work, while working remotely.
Deliverables
At the end of this session, we deliver a customized report that entails all Microsoft Teams setup recommendations and best practices tailored to each customer's work environment.
We completely understand that in these times of distress due to widespread transmission of coronavirus, your team can't afford to stay out of touch, while they've ambitious business goals to accomplish. We're here to help you to guide how Microsoft Teams can enable your employees to work remotely, effectively and efficiently, with Microsoft Teams.
Get started now. Request for a 2-hour virtual session today!