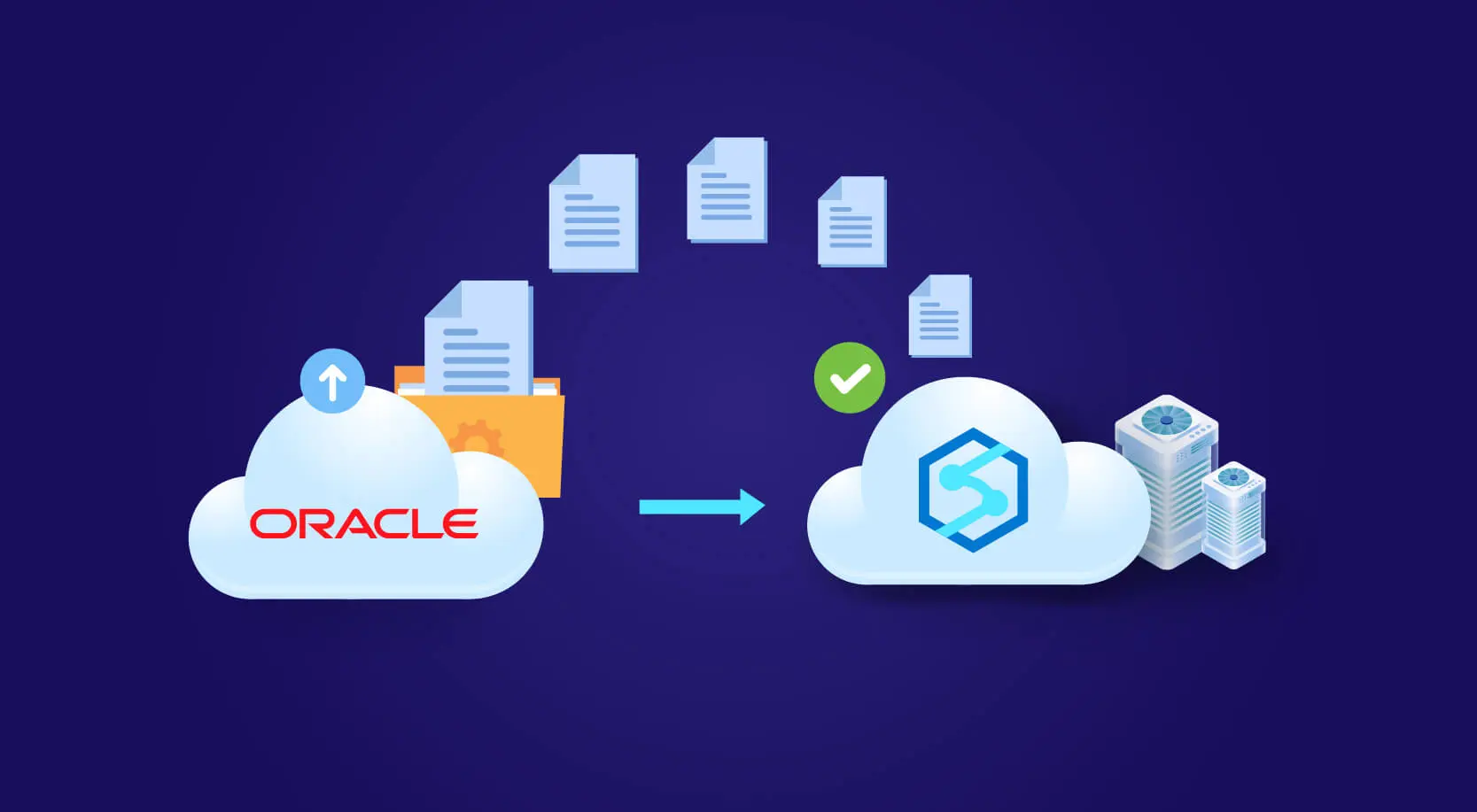 Modernize Your Digital Ecosystem with Azure Synapse Analytics
There are many compelling reasons why an enterprise might consider moving from Oracle to Azure Synapse Analytics. Some of the most common reasons include:
Cloud Native Capabilities: With its fully managed cloud service that enables data warehousing, big data processing, and analytics at scale, Azure Synapse Analytics is perfect for organizations that want all the advantages of cloud native architecture without any of the headaches associated with managing infrastructure.
Unified Analytics Platform: With a Unified studio for data integration, data modeling, virtual querying, compute engine options of SQL, Spark and seamless integration into Power BI, Azure ML, Azure OpenAI, Purview and other services within Azure ecosystem simplifies data ingestion, transformation, and analytics — making it easier than ever for business to access insights quickly.
Cost Efficiency: Azure Synapse Analytics empowers enterprises to implement diverse architectures such as Lakehouse, Data Mesh, Big Data, Enterprise Data Warehouse, or a Logical Data Warehouse. Azure Synapse Analytics seamlessly integrates various workloads and provides flexibility to independently scale storage and compute resources, enabling optimal cost control. The pay as you go model offered by Azure gives enterprises an unparalleled advantage in optimizing costs based on their specific usage patterns. This allows for significant cost savings compared to traditional on premises Oracle, which require large upfront investments as well as ongoing maintenance costs during data migration In fact, Azure Synapse Analytics delivers a 271% return on investment (ROI) and 94% cost savings!
Security and Compliance: Azure offers an extensive range of security and compliance capabilities, encompassing encryption during storage and transmission, identity and access management, and certification for GDPR, HIPAA, and ISO compliance. By transitioning to Azure Synapse Analytics, enterprises are able to leverage these integrated security features and align their data practices with industry-standard compliance standards.
Oracle to Azure Synapse Analytics Modernization
Oracle is extremely efficient at managing both OLTP and OLAP workloads via its sophisticated Massive Parallel Processing architecture, meaning it represents a smart hardware investment for organizations working with large amounts of data. Yet, as time progresses and the company itself grows, the costs associated with scaling up become more expensive. This is in addition to other challenges, like complex data workload management between OLTP vs. OLAP settings and inadequate support for unstructured data, not to mention security and governance challenges.
Migrate Rapidly with WinWire's Migration as a Service (MaaS) Framework: WinWire, a Microsoft Solutions Partner, helps enterprises modernize and migrate their Oracle data estate to Azure Synapse by leveraging our automated migration solution – WinMaaS Toolkit. WinMaaS Toolkit helps Enterprises adopt the right Azure data platform services and migrate from on-premises data landscape seamlessly and rapidly, reducing TCO and increasing ROI significantly.
Migrate 25% faster to Azure Synapse Analytics and achieve 30% cost savings with WinWire's WinMaaS Toolkit. Azure Synapse Analytics enables you to scale seamlessly without the need for significant hardware investments.
Migrating to Azure Synapse Analytics: The Process of Leveraging WinMaaS Toolkit
Drawing on our extensive expertise in helping customers migrate their legacy on-premise data ecosystems to Azure Synapse Analytics, we have developed a well-defined framework and toolset 'WinMaas' consisting of four key aspects. These are essential for ensuring a successful modernization journey.
Analyze
First comes the analysis of the existing Oracle environments, including workload inventory of PL/SQL scripts, SQL*Loader, Data Pump, Tables, Materialized Views, Views, dependencies, environment sizing, prioritization of data objects and risks. Define level 0 data modernization plan.
Architect
Next comes the time for the Azure services setup, defining the data architecture and data migration approach. This includes configuring storage, compute, network and security services. Apply the best practices for various workload scenarios and mapping appropriate services to use cases, like Serverless SQL vs. Dedicated SQL vs. Spark.
Pilot
For the identified scope, migrate the data model and code, leveraging WinMaaS and SSMA for Oracle. Automate migration, determine patterns for improvement, incorporate learnings, and finalize the migration and modernization roadmap.
Modernize and Migrate to Azure Synapse: To ensure efficient project handling and deliver continuous business value, adopt a prioritized approach by organizing waves of migration for data, data models, workloads, and interface objects from Oracle based on subject areas. This systematic approach allows for streamlined implementation and maximizes the value derived from the data migration process. Bring in modern data best practices like metadata-driven data lake ingestion process. Benchmark performance for the workloads and optimize Azure Synapse Analytics platform cost. By migrating to Azure, you can leverage the power and capabilities of the cloud platform, enabling enhanced data management and analytics for your organization.
Why Azure Synapse with WinWire? Realize 30% cost savings through WinMaaS Toolkit and automation!
How WinWire Can Accelerate Oracle to Azure Synapse Analytics Migration
How We Migrate and Modernize
We bring automation-based assessment, conversion, and validation with WinMaaS Toolkit & SSMA for Oracle' ensuring a seamless migration to Azure Synapse.
Addressing challenges in Oracle to Synapse gaps, our solution repository covers data model, procs, functions, and other elements to facilitate a smooth migration process.
Our migration toolkit allows us to handle high volume data migration without impacting current business operations, ensuring a seamless transition.
We build a comprehensive project plan with deeper discovery and assessment, providing a clear roadmap for the migration process..
By enabling the right Azure Synapse Analytics services for the specific workloads, we deliver modern capabilities and empower your data analytics.
We deliver a Metadata-driven ingestion process with WinWire Automated Ingestion & Data Quality (AIDQ) toolset; ensuring accurate and efficient data ingestion.
Outcomes Delivered
Lower risk of migration with fact-based and automated assessment of the current estate, ensuring a secure and successful migration to Azure Synapse.
A 30% cost savings during the migration process through automation.
Better control over the migration process with dashboard-based tracking.
Adopt newer capabilities, like unstructured data management, Spark processing, data governance, ML and OpenAI on Azure Synapse.
Customer Success Story
WinWire recently helped a nonprofit integrated healthcare system serving more than 80 communities on the West Coast and Hawaii with their data migration, modernizing their 20TB+ of Oracle, Tableau, and informatica-based data estate to Azure Data Services. The result was an astounding $1 MILLION cost savings a year!
Get Started on Your Modernization Project
It's important to note that the decision to migrate to Azure Synapse Analytics, a powerful cloud data migration solution, should be based on a thorough assessment of your enterprise's specific requirements, existing infrastructure, and long-term goals. We'd love to learn more about you and what your unique needs are, including database migration considerations and how synapse analytics can benefit your organization.
For quicker insights on your Oracle data ecosystem and modernization plan, leverage our 2 week Azure Synapse Analytics Assessment. This assessment will provide you with valuable information to make informed decisions about your data migration strategy and unlock the full potential of Azure Synapse Analytics for your business.
Reach Out to WinWire to get more details on Azure Synapse Analytics Assessment.