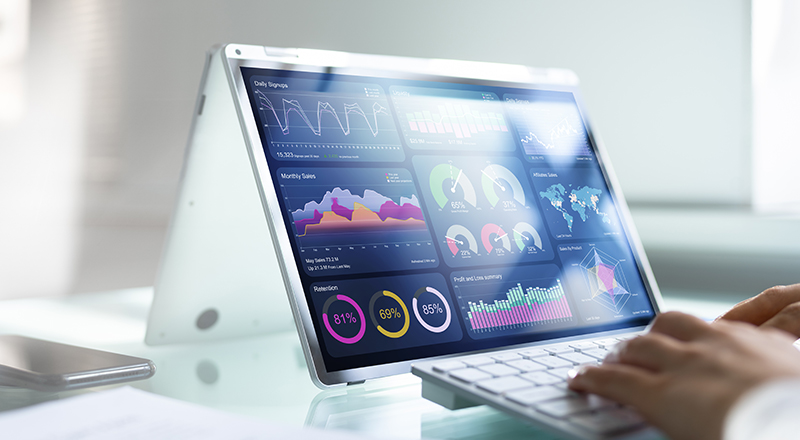 For many organizations, establishing an affordable and robust BI platform has been challenging and cost-prohibitive. Power BI took Microsoft's popular Excel-based self-service BI features to a whole new level. The addition of Power Query and Power Map to Excel marks continued progress toward completing the BI tool set within Excel. These features along with compelling search and data exploration experience when connected with enterprise BI/DW data provides a truly innovative and redefined self-service Business Intelligence.
Power BI brings game-changing capabilities:
• End Users: End-users have long wanted the ability to easily access and analyze data. Q&A's natural language query and intelligent visualization engine will do more to encourage every employee to use information as a basis for decisions.
• BI Analysts: Power Pivot gave power users the ability to build efficient data models over large data volumes, but that information needed to "fit" into clean data models. Power Query's data transformation and flexibility further empower analysts to build their own end-to-end solutions quickly.
• IT & Data Stewards: Self-service BI has always been a push-pull topic. Everyone wants users to have the tools and information they need to make good decisions. Yet proper governance, security and auditing is often seen as a road-block to progress by power users. The data catalog underlying Power BI is exciting because it promotes self-service and governance simultaneously.
IT Infrastructure Services for Power BI
These features get Power BI running in an organization, and enable IT professionals to provide, manage, and secure Power BI services.
• Provision Power BI for Office 365 – Create a tenant, and get Power BI for your organization
• Power BI Admin Center – Manage your organization's Power BI infrastructure from a site
• Data Management Gateway – Provides a cloud-based infrastructure to enable data experts to seamlessly and securely discover, enrich, and share queries, connect on-premises data to the cloud
Hybrid Architecture
Power BI is delivered as a hybrid of on-premise and cloud components. Consistent with Microsoft's Office-centric BI strategy, data modeling and solution authoring is done using Excel 2013 on Windows desktops. Publishing is done using Office 365's SharePoint service—requiring end-users to have only a web browser (or a tablet device for native mobile apps).
This hybrid architecture is a huge win with BI content authors who are comfortable with Excel and value the advanced functionality only a full-up desktop application delivers. But it may be less welcomed by organizations that standardize on "web browser only" architectures, or those that need to deliver full functionality to non-Windows users.
Extend with Hybrid Cloud Solutions
• On-Premise Data Access: Enable manual or scheduled data refresh for reports in Office 365 to on-premise sources
• Enterprise Data Search: Enable ease of discovery with data search across on premise data
• Data Usage & Telemetry: Monitor data usage across your organization to optimize system investments
However, not every organization will move quickly to adopt Power BI. For some, it will represent too much strategic change too quickly. For others there may truly be regulatory or other reasons that preclude consideration of cloud-based systems. Whatever be the situation, Power BI is the potential solution that can finally makes advanced BI as simple to use as a search engine, and as broadly adopted.