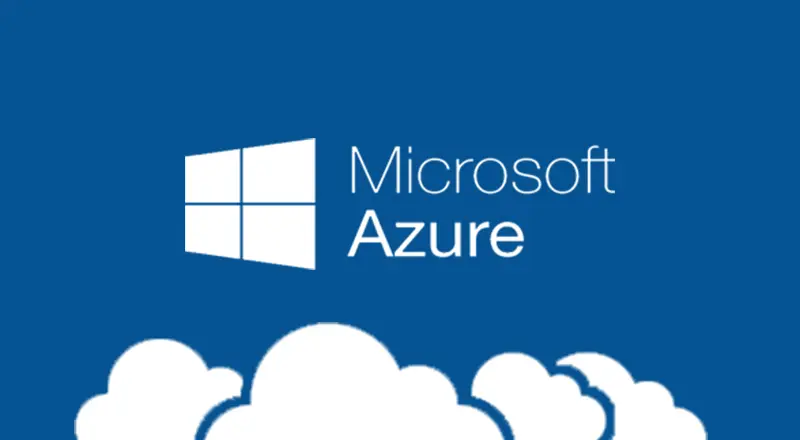 In the technology services industry, we love to talk about all the business benefits of moving to the cloud. Though, in the bygones, the conversation was merely about consolidation and costs. With IT budgets still a driving force; today, the talks have been shifted to the practical benefits that cloud computing can bring: affordability, flexibility, and scalability, to name a few.
To seek cloud's benefits, many organizations have been managing their own server environment. However, they are failing to gauge how much computing power and capacity they require for their organization as they may be purchasing "Excessive" and not utilizing all the available capacity.
There is one compelling reason that has begun to surface and is driving many companies to re-examine how IT can better serve them business by harnessing a new breed of cloud technologies.
In a word, the cloud is "convenient" which we all agree. ………And when it comes to Azure, ignorance is NOT bliss.

In case, you are not aware, Azure has recently been named as the leader in Gartner's Public Cloud Storage Services for the second consecutive year based on completeness of their vision and ability to execute. This comes at the heel of recent independent research report by Nasuni where Azure Storage is recognized as the best performer in benchmark tests and here's an insight into why that is:
Business Benefits of Microsoft Azure

Scalability is a key feature of Microsoft Azure

When you deploy an application to Azure, you deploy roles: web roles for the externally facing portions of your application and worker roles to handle back-end processing. When you run your application in Azure, your roles run as role instances (you can think of role instances as virtual machines). You can specify how many role instances you want for each of your roles; the more instances you have, the more computing power you have available for that role, but the more it will cost you. There are, of course, some specific design requirements if your roles are to operate correctly when there are multiple instances of that role, but Azure looks after the infrastructure requirements for you.
Immense Flexibility

In the fast-evolving technology sector, you need a hosting solution that can quickly evolve as your needs diversify. Azure is pretty simple to adapt and offers a host of application building blocks and services that will allow you to customize the cloud as needed.
Keeping costs down

No matter how cheap the machines are, in-house render farms are expensive to run. They require physical space and air conditioning, consume lots of power and quickly become obsolete. Azure provides many reasons for rendering in the cloud including the ability to quickly ramp up and down tens, hundreds or even thousands of cores. This also means that you do not have to worry about unpredictable rendering requirements. You can reduce costs by closely matching resources to jobs as you run them and pay only for what you use.
Consistent Hybrid Capability

Unlike the AWS's cloud only approach, Windows Azure offers users with the ability to build hybrid environments, create hybrid applications, allowing them to leverage on-premise resources and the benefits of the cloud without costly workarounds.
Wide Customer support

Azure infrastructure is now many regions across the globe, with multiple data center regions in the US, Europe, China, Asia and the Pacific. They provide support plans in many languages as well.
With Microsoft's humongous customer base, the company has been able to offer volume discounts on to their customers. And it's a good bet that Azure costs will go down as the competition heats up with AWS and Google.
Just recently Microsoft has launched a one-page interactive website to learn more about the Azure Platform and the solutions Azure can provide customers. This is a great place to help get up to speed with Azure! This Interactive Map of the Microsoft Azure Platform is a one stop shop for all things about Microsoft Azure.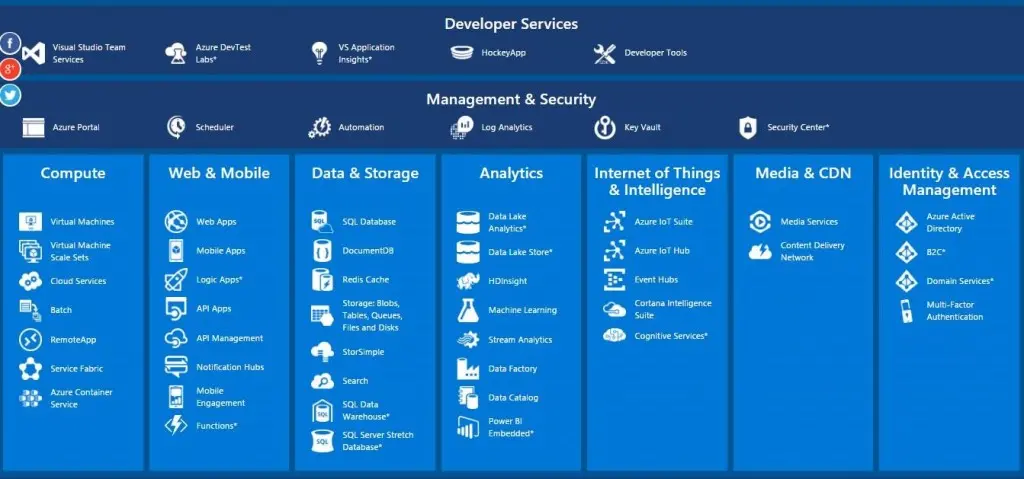 You can access the portal athttp://azureplatform.azurewebsites.net/ for a deep dive into all of the areas mentioned above.