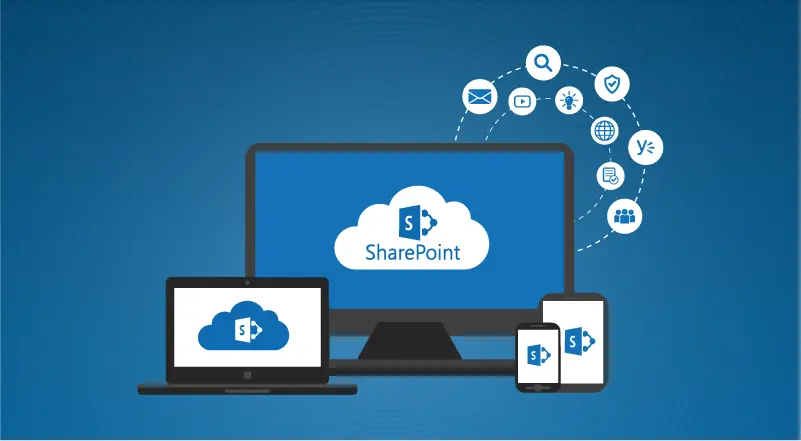 The SharePoint 2019 conference, this May, in Las Vegas was truly mega scale with over 150 speakers, 200 sessions and 100% exhibitors. For SharePoint professionals this is the place where you get the latest on SharePoint as Microsoft talks about what's coming out later this year, along with new features they are currently working on.
Jeff Teper, Corporate Vice President, for OneDrive, SharePoint and Office, gave the keynote talk during the event, which is available as an on-demand "virtual summit" talk here.
With several announcements, Microsoft had several rabbits to pull out of the hat and here we share some of the most exciting announcements from the conference:
1. Bots in Office 365
Bots are very important to user adoption in Office 365 and it's easy to get started with Bots. Bots can be used in Intranets and Microsoft Teams. Bots can make short of everyday tasks is true, but the fact is bots can be perceived to be a bit annoying. One of the sessions focused on the ease with which bots can be created, how these can be implemented in the Microsoft Bot Framework and used in Microsoft Teams and SharePoint Online.
WinWire delivered a session at the conference on "Modern Collaboration leveraging Microsoft Chatbot Framework. In this session, we shared the implementation experiences on leveraging Azure Bot Services based Chatbot integrated with the company's internal and external collaboration solution hosted on SharePoint. Here's the link to view the presentation on Microsoft Azure Bot Framework.
2. Azure Stack
One of its momentous announcements was the addition of Azure Stack to help enterprises run SharePoint Server 2016 or SharePoint Server 2019. Along with this, it will be possible to use Azure SQL Database Managed Instance with SharePoint Server 2019.
Azure Stack is Microsoft's Azure "datacenter in a box" appliance offered by hardware partners that lets organizations run Azure services on their own servers.
A point to be noted is that the announcement was slightly ambiguous and it is not clear if the capability is available now.
3. SharePoint Home Sites
The SharePoint Home Sites which was discussed at length stands out for its ability to provide great design, search and its ability to be integrated with the SharePoint Start page. This essentially means that
An entire intranet site can be customized with minimal effort. Microsoft defines a Home Site as "a communication site that's designed and designated to serve as the top portal in an organization." The Home Site is not to be confused with the Communication Site. An interesting point highlighted during the conference about the Home Site is the fact that it displays the organization's official news by default.
It's integrated with video playback, search and a megamenu.
News can come from many different sites in an organization and Home sites help to balance organization news, which is distinguished with a visual cue, with personalized, relevant content that can be targeted to employees.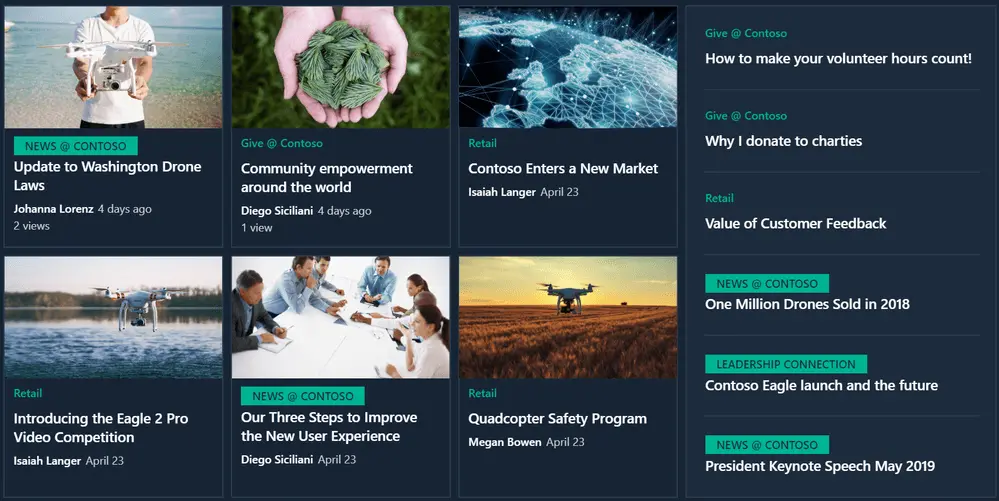 Microsoft is planning a roll-out the Home Site capability to Office 365 tenancies sometime in the third quarter of this year.
4. Microsoft Search
Another interesting update is Microsoft Search in SharePoint. This feature makes it easy to find the last document one was working on, catch up on missed news or just about anything, without having to scroll through the bookmarks. The Search function is prominently displayed in the head, making it easy to find. Its zero-intent query – which places contextual relevant information at one's disposal, by just clicking on the search box is ideal for information search.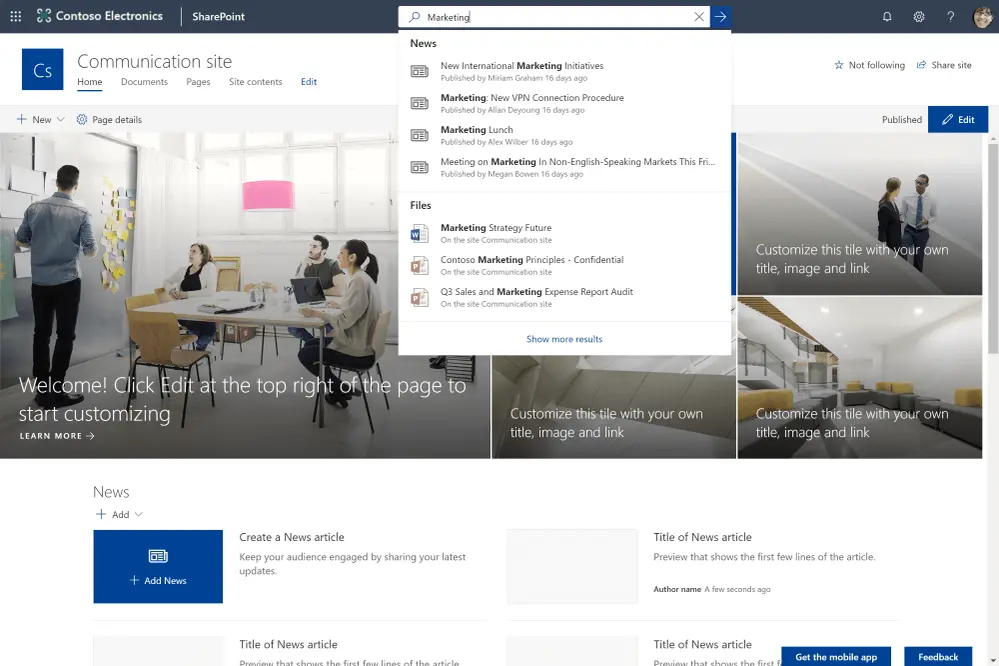 5. Security & Compliance
An important announcement related to Microsoft's commitment with innovation to help enterprises safeguard identities and information.
Multi-geo capabilities for SharePoint and Office 365 Groups are available. These capabilities will mean a lot to enterprises with offices spread across multiple geographies and locations.
It will be possible to store SharePoint and Office 365 Group mailbox/sites data securely in one or the other global locations to satisfy regulatory and data sovereignty requirements specific to that geo-location.
By opting for Sensitivity Labels and associating them with Microsoft 365 Security and Compliance Center, these labels can be used to protect files, folders, groups, emails and so
SharePoint will now offer private preview to ensure that security does not stand in the way of collaboration.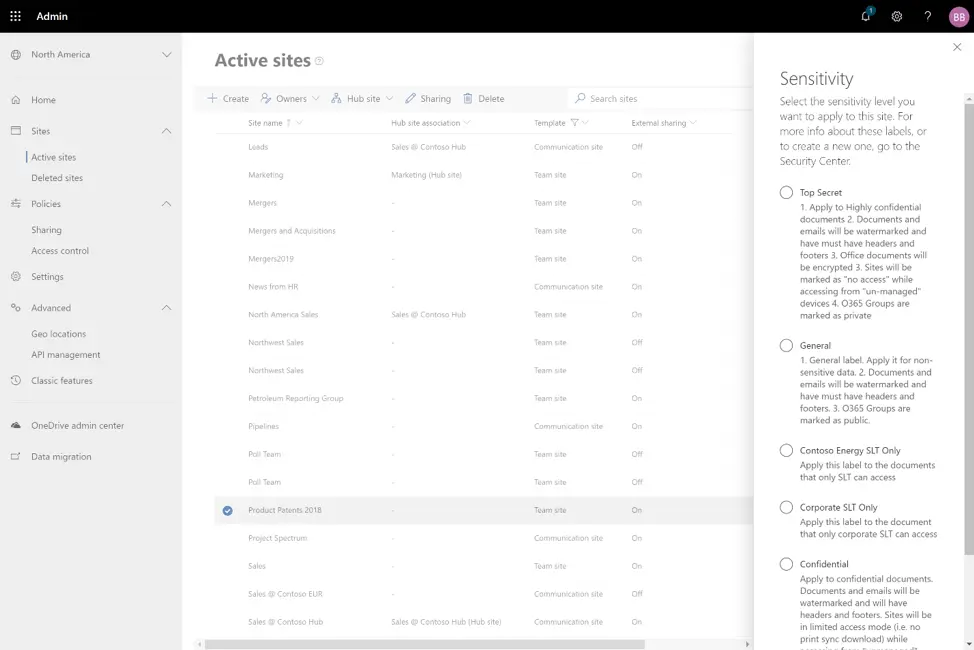 6. SharePoint Server capabilities
The conference saw the unveiling of improvements to SharePoint 2016 and SharePoint Server 2019 in the form of flexible deployment of support options.
These new options will enable enterprises to create consistent experiences across hybrid cloud using comprehensive Azure cloud capabilities. This translates into reduced risk and complexity across platforms and applications.
By combining the existing support for SharePoint implementations in Azure these new options will empower businesses to build and deploy SharePoint seamlessly.
7. Regulatory compliance
Enterprises across the map are looking for ways to harness the power of digital transformation. The catch is, there is always the underlying need to meet complex regulatory or internal requirements and expectations that have not always evolved at the same pace as the modern workplace. Enterprises can now use Microsoft 365 to manage data, meet regulatory requirements and benefit from intelligence.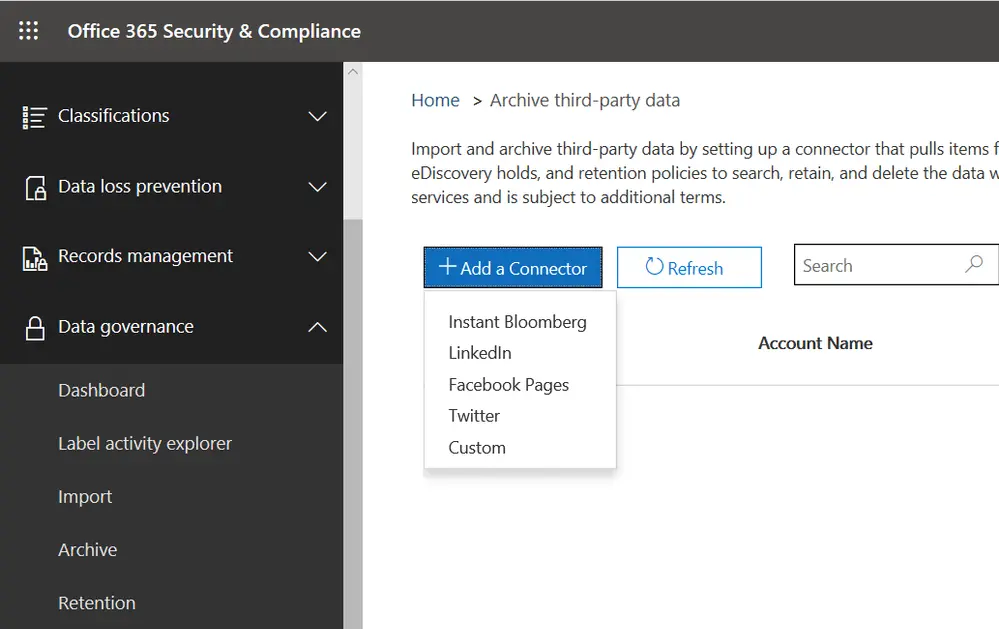 8. Videos for Added Eyeballs
The SharePoint Conference 2019 was eye-catching, literally. Videos for more authentic communications was a trending topic. There were several new feature announcements' such as interactive video quizzes, ability to record and upload videos, stream web part enhancements, all while managing privacy and permission.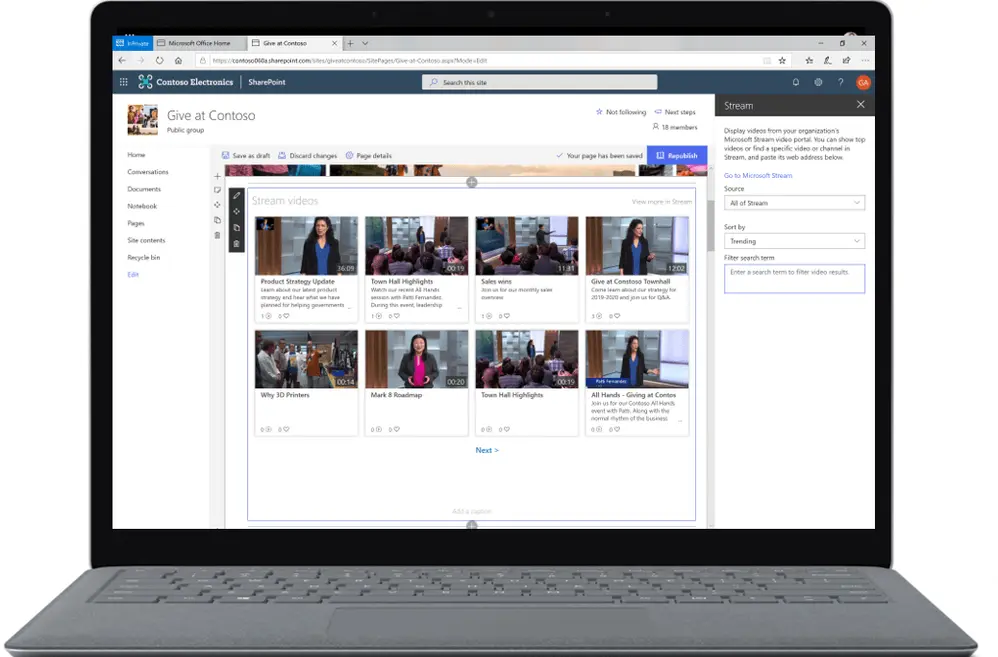 Strengthen Your Modern Workplace with WinWire:
The excitement in the event was tangible and can be attributed to the groundbreaking advances that Microsoft is making to transform enterprise communication and collaboration. Organizations can choose to use all, some or a few of the new features. To maximize the benefits, requires the help of experts. WinWire is a global IT solutions company helping customers to drive growth and competitive advantage using modern collaboration and productivity solutions. Talk to us today to learn how we can help your organization achieve more in the modern workplace.