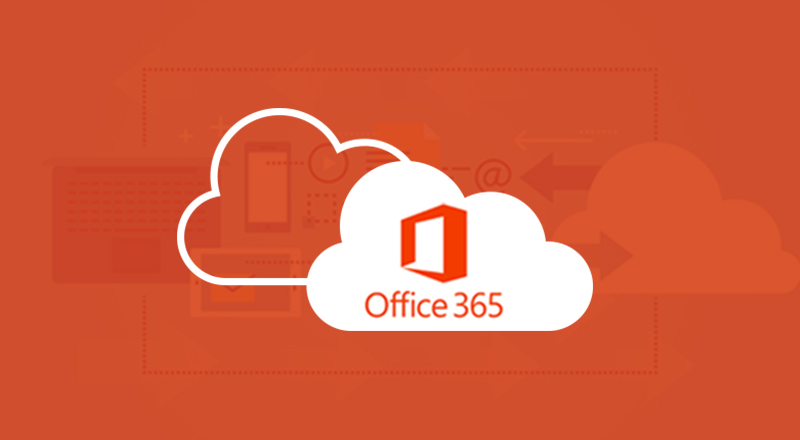 Organizations using SharePoint on-premise often face challenges that include slow speed of the SharePoint experience, sub-optimal end-user experience, and difficulties with upgrades. Further, the hidden bottlenecks within the system are sometimes hard to find.
Moving to Office 365 lets organizations continue enjoying popular programs such as Word, Outlook, OneNote, Excel, Publisher, and PowerPoint, while at the same time giving them document synchronization on different platforms, easy collaboration within the organization, and the ability to access the service anytime, from anywhere.
However, one should know that like any other migration of such complexity, migration from SharePoint On-Premise to Office 365 has a few common roadblocks that may obstruct an otherwise smooth transition.
So, what are the challenges business face and how to overcome them?
Not moving some aspects of on-premises: The migration process is typically simple for those enterprises that want to migrate all their employees from on-premises applications to Office 365.However, the process could be complicated for those organizations that prefer to keep some aspects of their on-premises environments while moving the rest to Office 365. This is more common among organizations that need Office 365 for their mobile workforce but also want to retain on-premises solutions for those employees who are working behind the desk.
Solution: A hybrid solution makes absolute sense in such kind of scenarios. They can implement a single sign-on with Active Directory Federation Services to enjoy the best of both Office 365 as well as the familiar on-premises solutions.
Facing troubles transitioning in some areas: Some organization aspects are extremely easy to migrate while others are more complex for the transition.
Solution: Set realistic expectations and keep in mind that like-for-like migrations for legacy ECM systems, previous versions of SharePoint and file shares do not exist. They can consider providing reports with proper details such as file source location, file name or SP Online location to minimize user confusion.
Limited bandwidth – Small sized organizations having limited bandwidth and a significant amount of data to migrate can face challenges due to lengthy migration time from on-premises to Office 365.
Solution: Leverage migration tools to help reduce this problem; the tools will omit mailbox data multiple times before making the actual cut-over.
Alleviating security concerns: Some employees might be apprehensive about migrating their on-premises data to the cloud. However, Microsoft has enough safeguards in place to make sure that your data is secure during the migration process and even after the transition.
Solution: Make sure that you convince your employees that their data is secure. Office 365 Trust Center can answer all security queries that your teams might have regarding the safety of their data.
Analyze your Existing SharePoint environment: Before deciding your migration strategy, it is vital that you perform an analysis of your current environment.
Pre-migration check in the source environment
You need to know your environment. The discovery and assessment element of the content in your environment is the foundation for your migration and the crucial first step of the project. There are many discovery tools available that can help you understand the customizations, workflows, information architecture, and the amount of content within your source environment. This information is valuable to have a complete picture of your source environment.
Identification of customizations in the source environment
Customization is undeniably the scourge of any migration project. When moving from one version of SharePoint to another, customizations have a typical habit of slowing down or even halting a migration. Business needs to have a tool that can identify customizations in the source environment.
Migration planning and content mapping
Determine the data in your environment which is actively used as well as mission-critical content that needs to be migrated over to the new system. This is also an ideal time to check for the stale content throughout the environment and find out the appropriate manner to deal with it – whether you need to archive it or remove it completely.
Key steps we advise our clients to follow when migrating their content-
• Recognize what configuration can work best for you- There are many options for running SharePoint both on-premises or in the cloud. As you weight various cloud options, consider which environment can best serve your user's needs.
• Establish a realistic timeline- Be patient — your move to the cloud may take longer than you think.
• Test your migration- As with all IT migrations, put a plan in place for testing your SharePoint cloud migration. Ensure to use content and a SharePoint structure that is as close as possible to your final planned environment.
• Verify the results with the business- Once you are satisfied with your testing, share the results with key business users and stakeholders.
Benefits of Migrating from SharePoint on-premise to Cloud-based Microsoft Office 365
• Get pay-as-you-go pricing
• Get equipped with more uptime, geo-redundancy, disaster recovery and powerful security
• Get only the licenses you need for each user
• No worries about upgrades as they happen automatically so your IT management costs reduces
• Standardized tools mean no need to remember multiple logins. No hassles of multiple passwords.
• You can scale up as your business grows
However, the shift to hosted versions can be more challenging for some programs than others. Specifically, moving SharePoint from an on-premise solution to the cloud is definitely not a trivial decision. A few critical factors need to be considered to make this change effectively and successfully.
Next Steps
Still wondering, "Should I switch to Office 365 or stay with SharePoint on-premise?". To elevate your understanding, reach out to us today and we'll help you develop the right strategy.
WinWire provides an efficient, cost-effective solution for upgrading your existing SharePoint to the Office 365. WinWire's methodology helps business avoid common pitfalls and challenges typically associated with upgrades and migration, including disintegration of data and content.
Needless to say – the world of "cloud" and "hosted" solutions can be perplexing, and our goal is to take the confusion out of your strategic decisions so that you can stay agile and keep your business headed in the right direction.