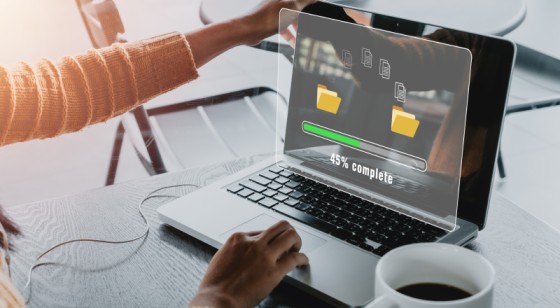 In 1995, when IBM paid $3.5 billion to acquire Lotus Notes, the premier groupware product, the deal was seen as a game-changer that plunged the hardware company more deeply into the higher-margin software market.
Lotus Notes undeniably seemed to be a panacea for all the needs and offered a great solution for collaboration, information sharing, and related functions in the early 1990s. Thousands of end-user licenses of Lotus Notes were deployed in many organizations, and nearly for more than a decade, Lotus Notes was the engine that drove communication and collaboration in these organizations.
However, as features started getting evolved and becoming more sophisticated, and collaboration also got metamorphosed into specialized platforms, and connectivity no longer remained an issue for the organizations, more and more organizations started migrating from the Lotus notes platform to SharePoint On-prem and with the rising adoption of Office 365, the latter has become the most adopted platform to migrate.
Survival of the Not-so-fit- What went wrong with Lotus Notes

Users prefer to opt for cloud-related technologies like MS Office 365 over on-premise technologies as the former eliminates the workspace dependency of the users. This is why many users prefer to switch from on-premises platform to cloud platforms.
Microsoft Office 365 is a significant move forward as it migrates its user base and new customers to the cloud and integrates a variety of applications such as e-mail, instant messaging, document management, and project management into a single offering. Moreover, Microsoft's guarantee of 99.9% scheduled uptime is significantly better than many organizations can realistically hope to achieve on their own. Microsoft not only runs the application and database servers but also takes the responsibility for its redundant data centers and automatic failover.
Why Migrate from Lotus Notes to Office 365?
Apart from the benefits of working from anywhere and at any time, there are a few limitations of Lotus Notes which makes the users switch from this email application Some of the major reasons why organizations are opting to switch from Lotus Notes to O365 include:
• Massive storage – Apparently, Lotus Notes saves the data on the local drive and O365 saves it on the cloud. That's why users switch from Lotus Notes to Office 365, as it consumes no local storage space.
• Significant Formatting Issues – Sadly, Lotus Notes is not completely compatible with the standard HTML syntax and fails to render HTML/CSS scripts efficiently. It eventually leads to the formatting issues in emails. Moreover, with Lotus Notes it becomes extremely difficult to maintain data consistency due to local DBs copied on every machine, subsequently leading to synchronization issues.
• Client Migration– One of the major drawbacks of Lotus Notes is that its file format NSF is not supported by any other email clients like Apple Mail. NSF (Notes Storage Format) is the database file extension in which Notes data gets saved. It is complex and is constantly changing with different releases of Lotus Notes. Furthermore, Notes overwrites deleted data in databases, which reduces database performance drastically.
Benefits of migrating from Lotus Notes to Office 365
Office 365 offers several additional benefits, which makes Lotus Notes users realize that migrating to Office 365 is a better choice from every perspective. Office 365 is easier to use in comparison to Lotus Notes as the former has a simplified and user-friendly GUI.
At a high-level an organization gets the following business benefits through migration from Lotus Notes to SharePoint or Office 365:
• Reduced Operational Cost– Lower cost as an internally managed collaboration system is less expensive to deploy and operate than hosted systems.
• Boosted Productivity – Users can access the on-premise emails of Lotus Notes from any location using Office 365. It includes various useful services such as VOIP calls over Skype, OneDrive storage facility, etc., which make collaboration much easier.
• Empowered Employees– It gives users a seamless access to all their communication tools regardless of the location- whether the user is working on the desktop in the office or using his personal tablet at home or a laptop at the client meeting. it empowers users completely and creates a mobile workforce that can work from anywhere.
• Enhanced long-term business strategy – The migration facilitates business goals such as innovation, agility, and mobility.
In a nutshell

In the fast-paced digital world we inhabit, there are umpteen number of programs and apps vying to seek your attention. In fact, our time is so taxed these days that the market for apps that help you organize your life, manage your business, and otherwise help you keep your head from falling from your shoulders is booming.
Needless to say, that Office 365 is a perfect example of a collection of cloud-based programs on offer to both the layperson and businesses, intent on enabling people to stave off chaos. It can be difficult to whittle down just what program specifically suits you and your business needs but Office 365 is looking to create further separation over the competition with every new iteration. No wonder why more and more people are embracing Office 365.
Watch this on-demand webinar to know more about the best practices for successful migration strategy while moving from Lotus Notes to Office 365.