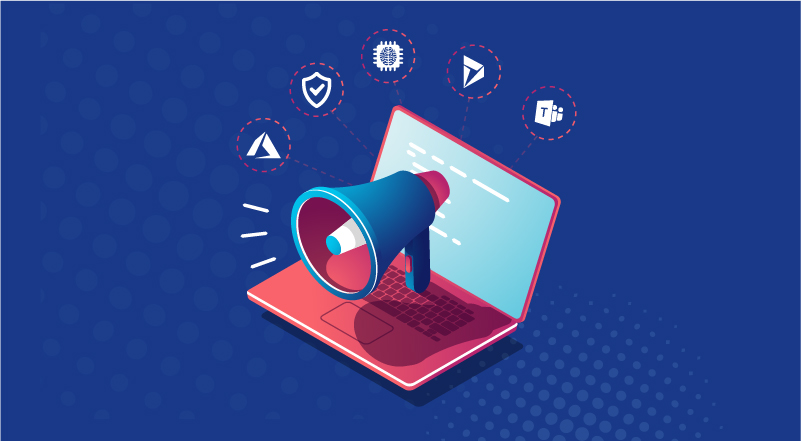 The last year has witnessed a year of transformation for Microsoft and its partners. Now, it's time for acceleration, innovation, and growth. Microsoft Inspire is the most significant conference held annually by Microsoft for its partner community. At Inspire, partners learn about Microsoft's roadmap for the upcoming year, network, share best practices, and experience the latest product innovations. This year Inspire opened its doors on July 14-18 at the Mandalay Bay in Las Vegas.
Here are the top announcements from Microsoft Inspire 2019
1. Azure Migration Program: There is an announcement of a new Azure migration program for the customers – A step-by-step guide for end-users to migrate their existing apps to the cloud. The program offers to reduce migration costs such as Azure Hybrid Benefit and free extended security updates for Windows Server and SQL Server 2008. The program will be available to all customers from July 15 and will now offer an integrated experience that will ensure continuity and a consistent view of the datacentre assets; this will mostly benefit large-scale datacentre migration and cloud transformation projects.
The program will offer prescriptive advice, resources, and tools customers need for a successful migration to the cloud from start to finish. By leveraging the proven cloud adoption methodologies, tools, and best practices, customers be assured their move to Azure is a successful one. AMP is set to benefit customers as they will operate at cloud-speed and automated processes that are different than a traditional on-premises operating mode.
2. Azure API for Fast Healthcare Interoperability Resources (FHIR)
A tool to help health organizations connect systems and harness the power of data in the cloud. It will provide a method for health systems and data to do the talking – that's interoperability. FHIR will largely benefit the customers as this will make collaboration among devices much simpler. Actionable insights generated from the data and the connected system can be leveraged to improve health outcomes. It's now available for public review and will support healthcare organizations to build FHIR-enabled services.
3. Azure AI Accelerate: Microsoft announces another new program named Azure AI Accelerate. The program aims to help partners bring their AI solutions to market faster, specifically highlighting Azure's machine learning, knowledge mining, and AI apps. Microsoft also plans to focus on growing ecosystem and platform value while creating sustainable AI business benefits for partners and customers.With this, it is Microsoft's goal to augment and amplify customers ingenuity with intelligent technology by using a structured approach for designing and developing AI systems and have a positive impact on how people work and live.
4. Advanced Specializations for Azure: Microsoft is also introducing following advanced specializations for Azure:
• Windows Server and SQL Server Migration to Azure
• Linux and Open Source Databases Migration to Azure
• Data Warehouse Migration to Azure
• Modernization of Web Apps in Azure
• Kubernetes on Azure
5. Microsoft Teams Gets Better: There are quite a few new additions in Teams features as they have strengthened support for contact center solutions, call recording for compliance, workforce management, targeted communication will allow the users get a pleasing experience. If you are looking for more details on how Teams will help your organization. Read this blog by Jared Spatora, Corporate Vice President, Microsoft Office 365.
6. Dynamics 365: The introduction of new AI modules and functionalities makes it easy to predict the sales pipeline and drive sales efficiency. With the new features, you can improve customer service and customers 360-degree view and will offer an excellent opportunity to grow your business.
7. Azure Lighthouse: Microsoft reckons Lighthouse will result in better visibility and security for customers, and higher automation and efficiency in the partner network. It will also work across all Azure services and licensing models. They plan to reveal more details on Lighthouse in the future and will be available to partners by the end of July 2019. This is the first time Microsoft had built a solution of this scale for its partners and will enable partners with cross-customer management.
Emerging Trends and Opportunities
Microsoft Inspire presents significant opportunities for the service providers in the emerging trends as represented in the image below. These improved services will primarily benefit clients and enable them to align themselves with advancing business communications and processes.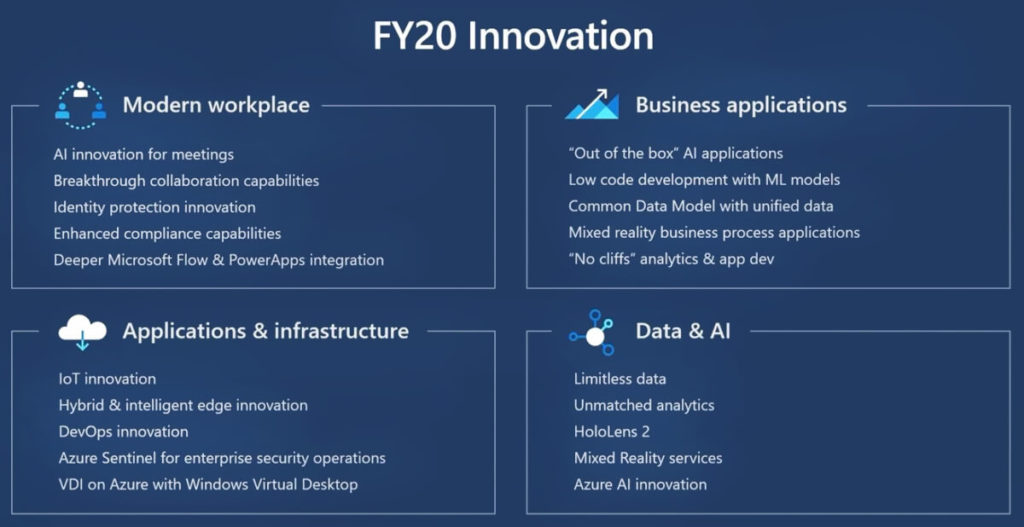 Source: Microsoft
Reinforce Your Collaboration with WinWire
The excitement of the conference was substantial and can be attributed to the ground-breaking advances that Microsoft is making to transform cloud offerings, workplace collaboration, Data and AI. Organizations can largely benefit as it all set to simplify and solve customer challenges. To maximize the benefits from the conference, it requires the help of experts. WinWire is a global IT solutions company helping customers to drive growth and competitive advantage to its customers. Talk to us today to learn how we can help your organization.