Service
Business Applications
Technology
Dynamics 365, Power BI, SharePoint
Customer
The customer is a top provider of post-hospitalization critical care in the US and serves people of various clinical programs.
Business Challenge
The customer's existing CRM application was not scalable and didn't have enough support from their vendor on enhancements and application management.
The customer had a referral program where they will get referrals from different sources like hospitals, social workers, and advertisements.
They were looking for a partner who could help their management team evaluate a solution to improve their referral management processes and applications.
Their key challenges include:
The current system didn't have a streamlined and automated referral process
Manual creation of reports and dashboards was hampering employee productivity thereby, increasing the cost
No mobile application for the sales team and there was no mapping to the existing referral program
Approval workflows for referrals was a complicated process
WinWire Solution
WinWire proposed the customer to implement Dynamics 365 sales module.
The referral program got mapped to an existing sales process in CRM with further configuration and customization using out of box entities like account, contact, lead, and opportunity.
The custom entities were added to configure master and transactional data.
Implemented workflows at different stages for the approval process, starting from referral to the discharge of the patient. Since the client has referrals coming from various sources like doctors, social workers, and there is a separate process for each source.
Implemented integration with SharePoint for document management and Outlook integration for better usability and configured the mobile app for the sales team. This solution also includes integration with its local warehouse database.
Developed reports using Power BI for analysis, and their existing data was successfully migrated from legacy CRM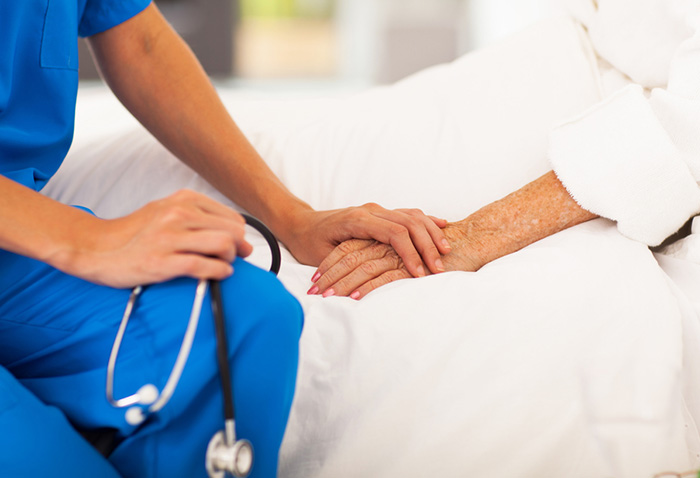 Business Value
Solution evaluation process helped establish end-user buy-in early in the implementation process
Streamlined the referral process to decrease time and costs associated with processing referrals
Decreased the amount of time managers spend processing data and creating reports