Service
Application Modernization
Technology
Azure Services, AI and Machine Learning
Customer
The customer is global leader in animal health dedicated to innovating and delivering products and services to prevent and treat disease in farm animals and pets, creating value for farmers, pet owners, veterinarians, stakeholders, and society overall.
Business Challenge
The animal healthcare leader has a Health Tracking System (HTSi) that integrates more than 20 years of data and over 600,000 individual bird post-mortem analyses. It assesses the state of health to drive timely data-based decisions and robust benchmarking with the help of technical consultants.
They wanted to modernize their HTSi application and were facing the following challenges with their present application:
They didn't have any external customer-facing application to capture birds' heath at farms.
There was a dependency on technical consultants to create necropsies, resulting in a low customer base due to limited options to capture birds' health information.
Improve sales effectiveness and engagement with its customers.
Optimize costs as the technical consultants visit farms every time to capture images.
WinWire Solution
Bringing together the fast-paced advances in Data and AI. WinWire proposed a comprehensive Data and AI App Modernization solution.
WinWire leverages its consultative approach backed by rich data; Health Tracking System can deliver solutions that benefit bird health and welfare and, therefore, performance.
Enabled farmers to submit birds' health/necropsies without the help of technical consultants.
Captured images and necropsy data of birds and suggested ML/AI models to predict health
The technical consultants will review necropsies data and provide insights to customers to improve the broiler production.
The application can be used in different geographies and is available in iOS and Android in 9 languages.
The application is scalable, and new functionality can be added in minimal time.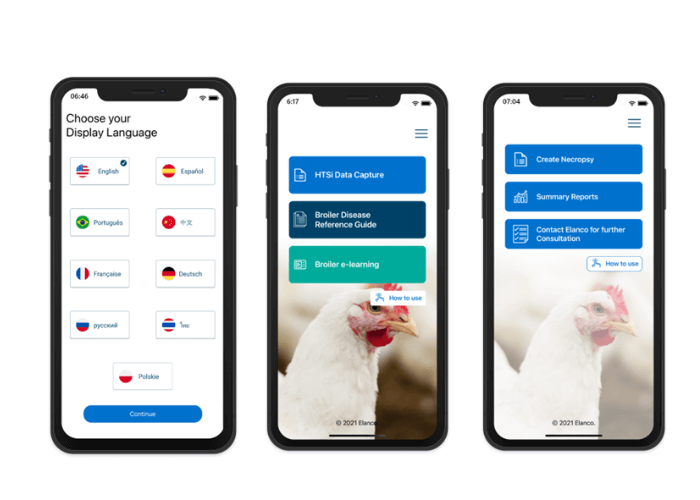 Business Value
Increase in customer base due to easy app access via play store and apple store
Reduced travelling cost of technical consultants as mobile app is available across geographies in 9 languages
Higher CSAT and referrals
Improved broiler production