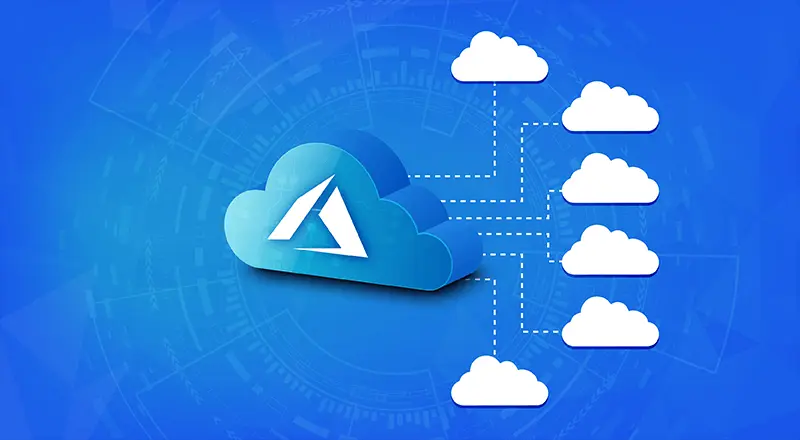 In the new world, enterprises rely on hybrid technology to benefit from their on-premises investment across multi-cloud environments. Managing these resources often becomes challenging.
Azure Arc Announced
November 4 was a big day for Microsoft at Ignite Conference 2019. Adding a new chapter in the evolution of its hybrid cloud story, Microsoft announced its hybrid and multi-cloud platform – Azure Arc. This new product is being the company's yet another attempt to outsmart Amazon Web Services (AWS), the leader in the cloud space, with 32% market share.
Azure Arc is poised to become a strategic enabler as it's likely to emerge as a compelling option for multi-cloud deployments making Azure that one cloud you can't do without.
What's Azure Arc?
It's basically a bunch of technologies that introduces new hybrid scenarios for customers. But How? It allows enterprises to bring Azure services, policy, security, update tools, and management to any infrastructure including AWS and Google Cloud. Hence, it helps customers realize the benefits of cloud innovation and dynamic scalability.

Source: Techcrunch
Azure Arc: Unifying Orchestration & Governance in Multi-cloud Deployments
Enterprise customers can now have a unified approach to managing multiple environments leveraging established and secure capabilities like Azure Resource Manager, Microsoft Azure Cloud Shell, Azure portal, API, and Microsoft Azure Policy.
I have been working on managing Azure leveraging the Azure services for several years and have customers who have chosen to deploy workloads on multiple clouds.
With Azure Arc now, its enabling customers to manage resources deployed within and outside of Azure via the same control plane. Using Azure API and ARM templates, customers can now leverage the automation capabilities too. The experts see it as the most significant shift in Azure's strategic evolution.
Arc's capabilities are likely to appeal most to the increasing number of companies wanting to adopt hybrid cloud technology. With Arc, developers will be able to easily create containerized applications using the preferred platform and languages, while maintaining compatibility with all environments.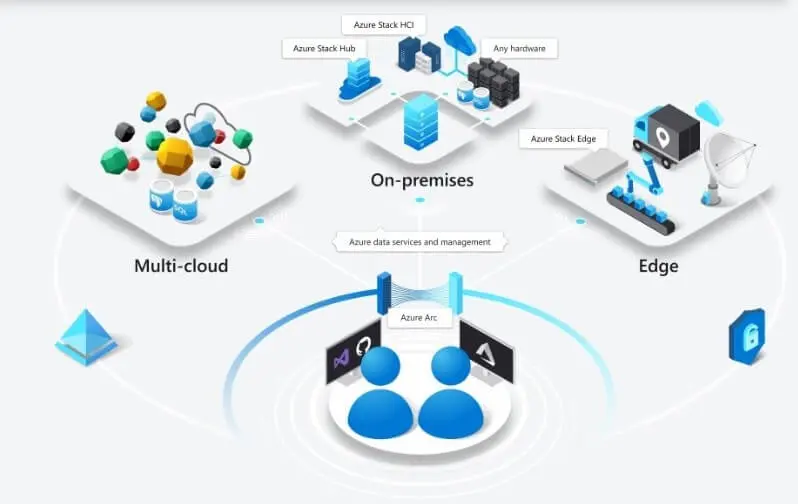 Source: Microsoft
The above diagram depicts how Azure Arc productfits in with a multi-cloud operating model. It's a single control plane across different clouds, premises, and the edge.
Azure Arc as a Strategic Enabler
The launch of Azure Arc must not be comprehended as Microsoft's move to alienate customers with legacy hardware from the hybrid cloud. I believe it will also enable greenfield applications to get packaged and deployed easily as containers.
A vast number of Azure resources are organized and governed and secured by enterprise customers using Azure management.Even if a customer has an old Oracle/Linux version, Azure Arc can easily register with it and display in the portal within the same resource cluster, running a new web application that is connected to your legacy database.
What's even more interesting is the fact that Azure Arc can run managed services successfully in a hybrid and multi-cloud environment.
Arc is not…
As important it's to understand Azure Arc's capabilities, I think it's equally important to figure out what it doesn't do. Azure Arc cannot provision VMs on other clouds.
Unlike Google's Anthos, Arc isn't a Kubernetes appliance. In fact, it isn't a Microsoft Kubernetes distribution either.
An Interesting Future….
In order to adopt Azure Arc, I think enterprises don't have to junk any of the infrastructures they invested in. They can progress at their own pace. It should be well understood that traditional VMs are here to stay and not going anywhere anytime soon. New containerized workloads sit on the fragmented Kubernetes. Azure Arc will create a synergy between how you work with traditional VMs.
So, all those of you, who're planning for cloud adoption in 2020 and looking for an enablement platform, WinWire's Cloud Assessment Tool (WinCAT) is for you. It's an end-to-end cloud-enablement platform that delivers a robust and automated infrastructure and application cloud-readiness with estimated TCO and ROI to kick start your cloud transformation journey.
Want to learn more? View my on-demand webinar, Where I presented how Azure Arc allows enterprises to manage on-prem and cloud resources like Windows VMs, Linux Servers, Kubernetes clusters, and Azure data services by centrally organizing and governing from a single place.