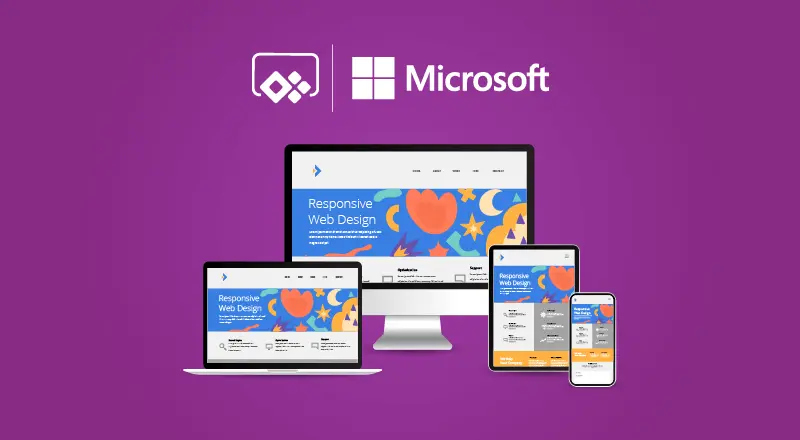 The world hates change, yet it is the only thing that has brought growth.
Change is definitely hard, but when it comes to our familiarity with forms and development of forms in SharePoint, change is necessary.
Users these days expect the world to be ready on demand and on any device at any time. These expectations drive businesses to look for quick and easy ways to deliver solutions to users. Microsoft recognized this early and started to look at things differently and has successfully delivered tools and techniques that can help meet this requirement.
Developing custom solutions has traditionally been too costly and time consuming for many of the needs teams and departments face—especially those projects that integrate across multiple data sources or require delivery across multiple devices from desktop to mobile. As a result, too many technology requirements remain unsolved or under-optimized. Microsoft pieces together spreadsheets, e-mail chains, and manual processes to fill in the gaps.
InfoPath would undeniably have been a great tool for creating and developing forms, but it will soon be a tool of the bygone and is not certainly one that will transit to meet the expectations of today's users. InfoPath 2013 continues to be supported through 2026 though and will be in use for XML documents, ECM, offline scenarios. But the successor for the forms scenario, PowerApps, doesn't seek any feature parity with InfoPath.
As a matter of fact, PowerApps does not replace InfoPath and SharePoint Designer. However, it creates an entirely a new class of capability: building mobile business applications without code. It has the ability to create forms-like applications that connect to SharePoint data on-premises or in Office 365. So, there are scenarios in which PowerApps might be used to create an application where InfoPath might have been used before.
With most data content moving towards cloud storage and computing, it seems it was only a matter of time before the applications that trafficked this content would themselves become a product of cloud development. Accordingly, Microsoft looked to help businesses make the leap into cloud development by using its suite of software that includes Microsoft Power Apps and Flow.
In simple words, with PowerApps business users can quickly create apps, and with Microsoft Flow, they can create business processes with a few clicks.
Microsoft Power Apps and Flow: Insights to Action
Microsoft Power BI provides insights into data and brings it to life. With PowerApps and Flow you can now also take actions on that data. PowerApps and Power BI make it easy to access and use your data and services – and Microsoft Flow can add the automation capabilities you want to make it less work.
Apparently, Microsoft Power Apps and Flow are both to get the most out of your data. They give power to people who best understand their needs to quickly meet their challenges without the time, complexity and cost of custom software development.
This is how they significantly reshape and transform the way many organizations work.
Precisely, PowerApps, a software-as-a-service (SaaS) for building business applications, is a product of the Azure team within Microsoft and is the final version of what was formerly called Project Siena, where users can connect to existing systems and data sources, build apps, forms, and trigger workflows without writing code, and publish apps instantly for web and mobile.
While, Microsoft Flow helps users work smarter by automating workflows across their apps and services where they can receive notifications, synchronize files, collect data and automate almost any time-consuming task or process.
How Power Apps and Flow can transform and accelerate organizations to build their custom line of business applications?
For the business, by the business

PowerApps connects to the cloud services and data sources you're already using, giving business analysts and specialists the ability to quickly build apps that suit their specific needs—without writing code or struggling with integration issues. Apps can be published instantly to co-workers across web, tablets and mobile devices without waiting for app stores. Also, it integrates with Microsoft Flow, making it possible to trigger flows from within apps.
SharePoint Goes Mobile with PowerApps

No more managing a budget or a cost estimator in an Excel spreadsheet, trading e-mails with sales people in the field and doing manual data entry just to accurately bid projects for customers. Now you can easily use PowerApps to deliver that estimate on the spot, from a mobile phone. PowerApps can seamlessly help you build web and tablet apps that modernize these processes to take advantage of capabilities like camera, GPS, pen controls and more.
Giving Power to People

PowerApps is a strong indication of where Microsoft is going with power user development tools. The tool itself is modern, slick, and easy for a power user to master. The applications that PowerApps create are modern, cross-platform, mobile and responsive. Business applications have been built by power users with Office clients (Word and Excel, particularly), Access, SharePoint Designer and InfoPath. Now, PowerApps gives users perhaps the most intuitive way yet to build apps. And PowerApps addresses manageability of those apps, something that was not as easy with previous tools.
Automate any time-consuming task or process with Microsoft Flow

Microsoft Flow is a SaaS offering for automating workflows across the growing number of applications and SaaS services that business users rely on. Business users can connect their accounts, take advantage of pre-built templates, and create their own flows in an easy visual designer that works anywhere on the web. Users can create automated workflows between their favorite apps and services to get notifications, synchronize files, collect data, Automate Approvals, and more.
Needless to say, the biggest benefit of Power Apps and Microsoft Flow is agility.
The future of SharePoint in the cloud is clear
The PowerApps ecosystem is interesting to watch and we can see a flurry of development related to this. Interestingly, it is enthralling to witness the move from a set of scenarios that typically only run on-premises with PCs to being centered in the cloud and getting delivered mobile-first.
PowerApps has dramatically accelerated how business apps are built, reducing time to solution from weeks or months to minutes and empowering a new category of app creators. It has beautifully balanced power between IT and business users, arming those closest to business needs with tools and services to not just envision but also implement the solution.
Giving users the tools to create mobile apps without developers is a big change in the way things work. Is your enterprise ready for that?