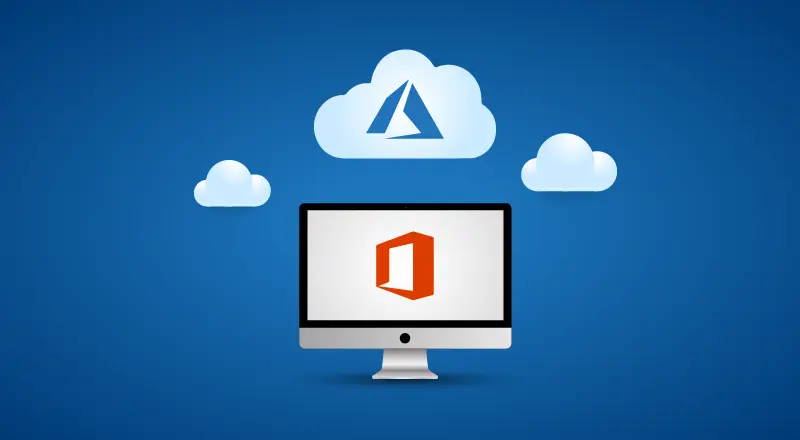 Simplify your Microsoft Cloud experience with Office 365 and Azure.
Enterprises are constantly looking for a better strategy to implement innovative cloud solutions to capitalize on their enterprise cloud investments. Cloud is how their employees work, engage together, and interact with customers and partners. Cloud can certainly deliver a powerful competitive edge. As known to all, Microsoft's cloud services provides the opportunity to bring better business agility and user experiences as well as a leaner, controlled economic model, including the infrastructure and system and device management you expect from Microsoft.
While we are at it, it's imperative that we talk of Microsoft Azure and Office 365. Let's start with windows Azure. Microsoft Azure in itself has three main constituents – compute, storage, and virtual network. Azure has been defined as a cloud operating system. Azure is comprised of many offerings, but at a high level, Azure is comprised of Windows Azure, SQL Azure, and Azure Marketplace.
Coming to Office 365, it completely changed the collaboration landscape. Installing SharePoint on-premises has been the work of consultants, on expensive servers, and customizations done by developers – usually expensive developers. Office 365 changed it all with the low customization and low needs installations, and then some more. It became about bringing SharePoint, Exchange, Office Professional and Lync to whomever needs it – no matter what their size is, and no matter what their needs are.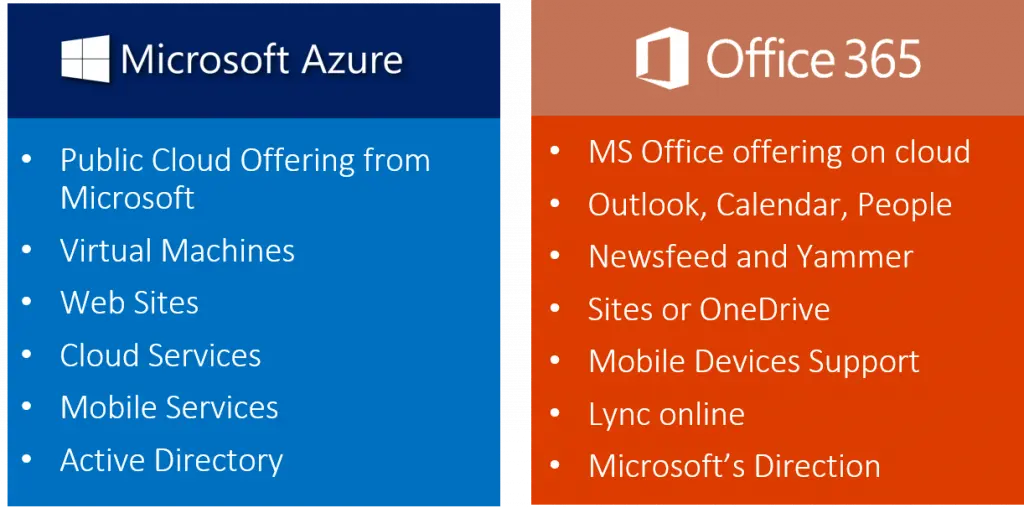 Office 365 and Azure Working Together
Office 365 and Microsoft Azure brings best of both the worlds together to simplify and enhance the cloud experience. Office 365 with Azure allows more flexibility and greater business agility. It helps leveraging familiar tools for simple deployment, and user experiences as well as a leaner, controlled model for enterprises.
There is no other offering that stacks up against the value and features that the Microsoft Cloud provides. Office 365 and Microsoft Azure together include a fully integrated, cloud connected Office experience through Office 365 and IaaS through Microsoft Azure. This suite of services allows full featured experience of Office, SharePoint and Lync to users, serve custom apps, and securely manage modern devices.
Office 365 and Microsoft Azure are a paradigm change. They are a new way of thinking about your enterprise cloud deployments and development. In fact, Office 365 and Microsoft Azure together is a game changing choice.