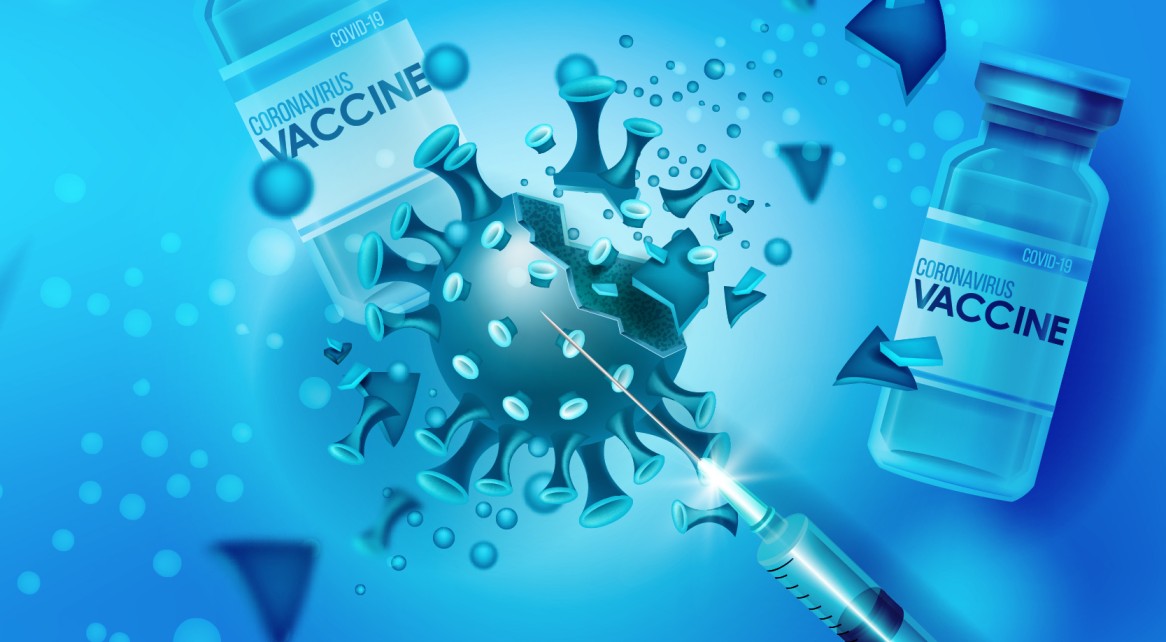 "At a time when there aren't enough shots to meet the demand, significant numbers may be going in the trash," said a recent ProPublica report.
The news about vaccine spoilage and wastage are emerging from all parts of the world. The Washington Post reported that more than 16,000 doses of Moderna COVID-19 vaccine were spoiled in Maine and Michigan due to temperature control issues. BBC also reported news about a £12,000 parcel left unrefrigerated and spoilt at Stratford Hospital in Warwickshire, England. In India, News 18 carried a similar story of about a thousand doses getting wasted to improper storage temperature in an Assam hospital.
A few publishers later corrected their reports saying that doses previously thought spoiled were in fact okay for use. But even if half of these reports are true, that makes it a significant number. Wastage of vaccines highlights an urgent need for proper awareness and training support for those dealing with the vaccine at any stage of storage, transit, or use. On the other hand, there is a lack of thorough understanding of the COVID-19 vaccine among citizens. There is a dire need to create awareness and engagement on that front as well. But the more important question is, how can we do it quickly and effectively; just the way healthcare, globally, adapted to the new normal without wasting any time.
Technology is a Key Enabler & Catalyst
Adaptation, acceleration, and innovation have been instrumental in the massive shift that happened in the healthcare sector. Hospitals geared up in no time to accommodate the increasing number of patients and arranged for testing kits, PPE (Personal Protective Equipment) kits, along with additional beds, ventilators, doctors and staff on an urgent basis. Research & pharma companies accelerated the vaccine development and testing process. Artificial Intelligence (AI) enabled tracking systems, and data management solutions were and are being adopted to ease the load on frontline workers and to make systems smooth and efficient. Care providers had no choice but to rapidly ramp up their telehealth services and to train staff to work with the updated infrastructure and SOPs.
The accelerated adoption and adaption were equally chaotic and challenging for patients, doctors, clinicians, hospitals, pharmacies, and other stakeholders. Adding to the woes was the limitation of the mobility, availability and capacity of staff, partners, front line workers, vendors and so on.
Today, as nations focus on ensuring quick, equitable and fair distribution of the COVID-19 vaccine, systems of many local governments & medical institutions are struggling to cope up with volumes. Fortunately, there are advanced data-driven solutions to aid government authorities, hospitals, as well as citizens to speed up appointment scheduling, vaccination eligibility validation, adverse response tracking, remote patient monitoring, etc.
Frontlines are Leading the Change
Interestingly, innovation efforts in response to COVID-19 have not been limited to the healthcare sector. To ensure enhanced protection for their customers as well as employees, most industries are increasingly incorporating AI-enabled systems and processes. Many entities are contributing to creating education and awareness regarding different aspects of COVID-19, including the vaccination process, travel restrictions, overall precaution and safety measures, the importance of data and documentation, and some neglected aspects, such as mental health, that have been impacted by COVID-19.
Frontlines are adapting to the new normal by adopting and enabling advanced technology-based solutions. Healthcare providers have scaled up their telehealth services as well as remote patient monitoring. We have already seen how the new normal has changed the face of the current healthcare services in our blog on Disruptive Innovations in Digital Healthcare. This time, we look at how other industries on the forefront are catching up with the new normal.
Carrier services such as United Airlines are focusing on keeping their customers updated as the CDC changes travel restrictions and requirements to and from the US. In a bid to create a safer and more convenient customer experience, they have launched a 'Travel-Ready Centre' on their app/website, which is an innovative digital solution that allows passengers to review COVID-19 entry requirements to a destination, find local testing options, and upload all documents related to testing and vaccination.
Going forward, UA plans to introduce more features that will allow scheduling a COVID-19 test at a nearby testing site and engaging in a live video chat with a customer service agent. UA's proactive approach is a leading example of how tech & AI-backed solutions can be used to create outstanding solutions and experiences.
Another example is from one of the best children's hospitals in Ann Arbor, Michigan, C.S. Mott Children's Hospital. They have been actively advocating for a greater focus on childcare during the pandemic. In August 2020, C.S. Mott conducted the National Poll on Children's Health, covering aspects like preventive dental care and annual flu vaccine shot for children. The results revealed that parents have been anxious about hospital visits with kids and therefore regular health check-ups are being compromised. After these poll results, the hospital focused on creating awareness about the importance of regular pediatric consultations to keep children healthy as well as protected.
Adopting AI and Blockchain for securing Future Solutions
It is interesting to note that AI has the potential to speed-up, smoothen, and innovate processes and experiences, especially in the vaccine and telehealth space. Its role however is going to be very different from the way it is being imagined. Currently, the stress lies on government bodies and medical institutions to manage operational limitations that occur in processes such as eligibility validations, providing medical support to non-serious patients, improving the quality of remote monitoring, and automating appointment scheduling, answering patient queries and so on.
Renee Patton, Global Director Healthcare at CISCO highlights that patient access and outreach is one of the key challenges in vaccine distribution. AI-driven chatbots are playing a key role in leading and accelerating patient awareness, disseminating information about vaccination eligibility, appointment scheduling, adverse reaction symptoms, and more. They can handle the volume of patient queries via call and text-based communication and help scale-up initial patient communication.
AI is also being used to manage eligibility screening, scheduling & administration, reporting and documentation, reducing the need for human intervention. It offers a range of intelligent and complex solutions such as providing relevant insights for clinicians from real-time data and syncing it with a patient's previous medical records for better mapping and tracking. Blockchain implementations can help in supply chain tracking, Vaccine credentials and secure transaction/ ID processing to improve the entire vaccine supply chain management.
A successful example of an intelligent solution is the COVID-19 Vaccine Management Solution by WinWire. It is built on the secure and trusted Microsoft Cloud for Health Platform and aims to accelerate and smoothen the COVID-19 vaccine distribution. Its key features include citizen registration, vaccine administration, demand forecasting, adverse reaction tracking & reporting, integrating it with existing immunization records, and equitable allocation & prioritization, among others.
It has a user-friendly self-serve mobile interface that guides and helps citizens regarding vaccination schedule, appointments, and follow-ups. The solution also acts as a Vaccine Command Center tool for managing queues, follow-ups, state registry, and inventory checks for healthcare providers. It enables providers to automate clinical processes, manage patient queries & concerns, and make patient engagement flow smoother.We plan to add digital coupons, blockchain and many AI-based knowledge solutions in a componentized (plug-n-play) manner soon for interested private/public companies too.
As we move forward, the possibilities are endless. To achieve desired results, it is important to derive usable insights and solutions that can fill the gaps that are being created due to the shift in focus of resources and services. There is tremendous scope for innovation and digitization in not just the vaccine and telehealth space, but all industries that are on the frontline, making our everyday lives safer and more convenient during the pandemic. It will be interesting to see how AI and technology drive the inevitable acceleration and innovation to create a better, safer future.
Sources