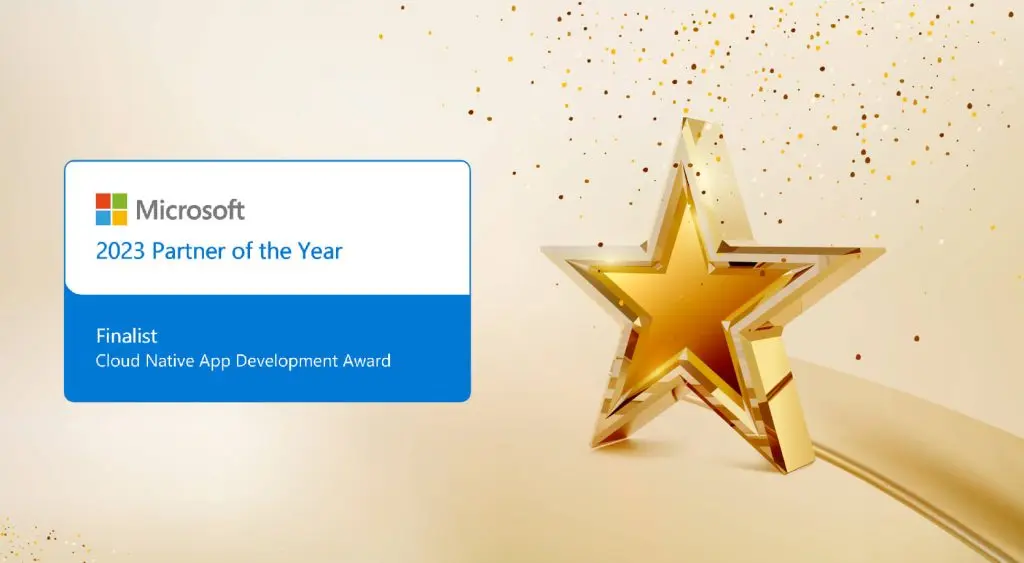 Today Microsoft has announced the 2023 Microsoft Partner of the Year Awards (POTYA) and I'm absolutely thrilled to share that WinWire has been selected as the finalist for the Cloud Native Application Development award! This intensely competitive and extremely prestigious POTYA selects only a handful of partners from a pool of thousands each year, and being included in this small group of Microsoft partners validates our commitment to helping our customers unleash the power of Azure.
We've been chosen among a global field of leading Microsoft partners for demonstrating excellence in innovation, and for accelerating the digital transformation journeys of customers by developing cloud-native applications on Microsoft's Azure platform. A case in point is us having developed agile and modern cloud-native applications (in collaboration with Microsoft) for the world's third-largest animal healthcare company.
2023 Microsoft Partner of the Year
The 2023 Microsoft Partner of the Year Awards recognizes Microsoft partners that have developed and delivered outstanding Microsoft-based applications, services, and devices during the past year. Awards were classified in various categories, with honorees chosen from a set of more than 4,200 submitted nominations from more than 100 countries worldwide.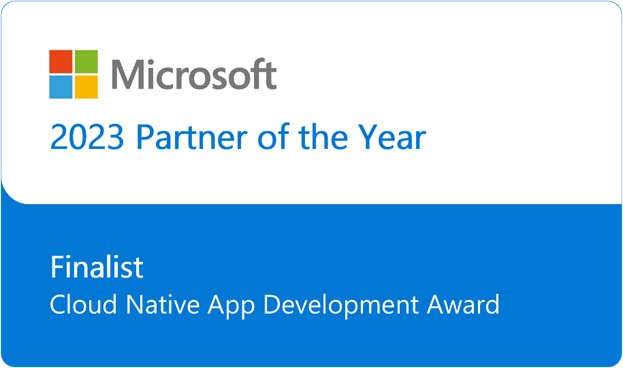 Leading from the front
Apart from being humbling, this recognition is also gratifying. It is the outcome of every WinWirean's genuine passion and dedication to consistently exceed customer expectations and deliver positive business outcomes through innovative solutions. It is also the result of the unwavering trust our customers have in us as that one partner who will handhold them throughout their cloud transformation journeys.
I strongly believe that at WinWire, we've been able to achieve this milestone by living our core values of People First, Technology Leadership, and Execution Excellence every day. Being purpose-driven with exceptional technology solutions delivery and a 'People-First' culture is another reason why WinWire is the ideal technology partner for businesses the world over.
I'm proud of the partnership WinWire has built with Microsoft and appreciate the support of the Microsoft teams that we collaborate with—and learn from—on a daily basis.
At WinWire, we place a high priority on developing revolutionary solutions that accelerate our customers' AI projects, propelling them towards transformative outcomes. We leverage the power of cutting-edge technologies, such as Azure OpenAI Services, to create innovative business solutions.
What is a WinWire-powered cloud modernization journey like?
When the world's third-largest animal healthcare company acquired the animal health division of one of the world's largest pharmaceutical and biotechnology companies to expand its footprint into the B2C market, the acquisition presented a unique challenge—the latter's massive application infrastructure was found to be distributed into several global regional isolated silos.
The acquiring company not only needed to integrate this infrastructure with their existing architecture, but was also required to rebuild significant portions of it. Entirely on Microsoft Azure.
The application modernization and unification project, therefore, had three objectives:
Modernize, and integrate, the animal health company's legacy applications into the acquiring company's global operations by Q4 2022.
Reduce the TCO and reinvest the savings in innovation and growth by reducing the number of disparate applications that had to be manually maintained and regularly updated.
Launch an integrated foundation to unleash the full power of the combined organization as an agile, fit-for-purpose global animal health leader positioned for growth.
Alongside deploying its Global Shared Services Core-flex Model, WinWire leveraged Microsoft's DevOps stack to modernize the application infrastructure in question. The lifecycle of each application—from infrastructure provisioning and building code repositories, to supporting the development lifecycle and CICD pipeline—was built by the WinWire team using Azure DevOps and GitHub Actions, as well as Azure Kubernetes Service, Azure Container Apps, Azure RedHat OpenShift, and Azure API Management.
The outcome –
Global access to all business capabilities was provided via Azure.
Lowers IT Total Cost of Ownership
On target to increase operational efficiency substantially by 2025 & improve animal lives
Read the complete cloud-native application development story.
WinWire's Cloud Native Development (WinCND) explained
A key observation in the case I've just described is WinWire's expertise in rapidly developing apps, and getting them up and running with ease. These are made possible by WinWire's Cloud Native Development (WinCND) which provides an end-to-end solution to create, build, and deploy a cloud-ready web application in minutes.
WinCND comes with several pre-built components such as database access, exception handling, key vault access, file management, and email functionality. Security is implemented out of the box at all layers using Azure Active Directory and Microsoft Graph API deployment.
It is the perfect solution accelerator for companies building web applications from scratch, or working on modernizing legacy applications because it follows modern application architecture and standard coding practices.
If you're looking at accelerating the pace of your application development and reduce time to market, WinCND is your one-stop, go-to solution.
In conclusion
At WinWire, we're driven by our commitment to help customers gain unprecedented competitive advantage through innovative solutions. As a purpose-driven organization, we firmly believe anything is possible when we bring our core values of People First, Technology Leadership, and Execution Excellence to every client engagement where we Envision, Implement, and Accelerate Business Value.
I'd like to thank Microsoft for recognizing us as a finalist in 2023 Microsoft Partner of the Year, and celebrating, outstanding innovation, commitment and implementation of Microsoft technology-based customer solutions. A big vote of thanks to each and every WinWirean; you inspire me every day. Finally, heartfelt thanks to our customers for their trust in sharing their purpose with us. We are always better together.