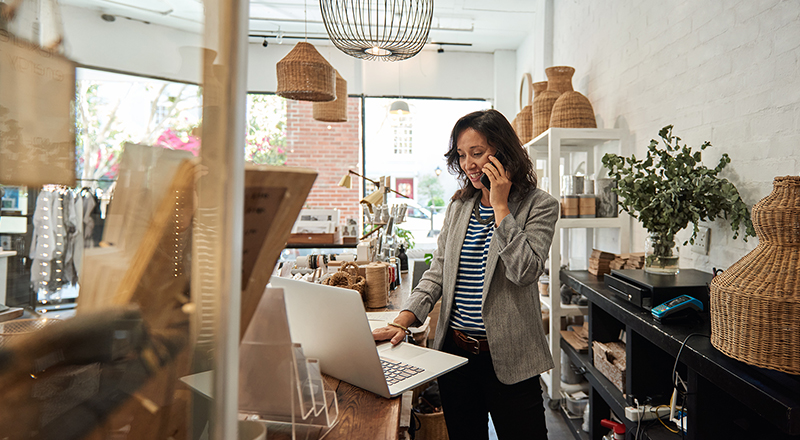 In today's digital world, everywhere shoppers are indulging in shopping however, wherever and whenever they want.As a result, traditional business models are losing customers and market share to those whose business models have displayed agility to embrace change. In 2017, the US saw a record number of store closings, with 6,885 stores shutting their doors. Stores across the globe face a similar fate as retailers close unprofitable stores.
A reason for the dip in store shopping can be attributed to ecommerce. According to Statista, in 2015, retail e-commerce sales amounted to $342.96 billion. By 2019 they are projected to surpass $600 billion. In the US alone, e-commerce retail will generate $100 billion by 2019.
With these kinds of figures, the power and potential of e-commerce are clear. But there are a number of challenges for e-commerce businesses such as shopping cart abandonment, maintaining loyalty and managing customer relationships during refunds and product returns.
Chatbot Maturity Model
Chatbots are already growing in importance. Whether it is Amazon's Alexa or an automated chat conversation on a website, they are making their presence felt. Chatbots are categorized based on their level of artificial intelligence. Highly evolved chatbots search in the memories of enterprise applications for answers when reacting to queries. Their answers are as customized as possible to mimic human responses. Deloitte in its `Chatbot Point of View' article, categorizes Chatbots on their level of intelligence and usability as follows:
FAQ Chatbots – the simplest form of a Chatbot. These are already bringing in immense value to businesses by providing `relevant' answers to questions. FAQ Chatbots, offer perfunctory responses to queries and most online chats already use this application.
Virtual Assistants – with more integration to enterprise systems can actually perform basic actions such as looking up personal information. Virtual Assistants can help a customer by showing only relevant sizes and options based on earlier buying patterns.
Virtual Agent – the most intelligent Chatbots – these can actually replace an employee by handling complex dialogs, processes and security protocols. Virtual agents, when posed with a customer query, search for all identifiable information on the customer. This could be, in a retail scenario, related to their last purchase, their order frequency, their geography and so forth. The bot then tries to algorithmically calculate the intent of the question and what the customer's real motive behind the question is. For example, `when will I receive my order?', it will prompt the bot to identify the person's geography and based on that will provide a scripted answer.
Chatbots for Retail
– Bots are available 24/7 and offer the same level of service, no matter what time of day. They are not sleep deprived nor do they have mood swings. Based on the level of intelligence, their responses are faster than humans. Avis Budget, the car rental company, has been able to identify and automate nearly 70 percent of service calls, according to Harvard Business Review.
– Chatbots can steer a customer through an online retail maze, cutting short the search function. With their ability to understand natural language, contextual feedback and access to historical data, they can make t transactions faster. Macy's hybrid chatbots enable customers to locate items by providing customer service such as answering their questions and helping them along in their purchase journey.
– Chatbots are available as end user service and therefore all that is required is to integrate them into existing platforms and deploy them, making it easy to pick and choose where we want to use chatbots. A lot of retail companies have dedicated social media and online reputation people to monitor questions and respond accurately. Bots can do this effectively, engaging with visitors to form relationships in real-time. H&M store a popular clothing brand is using bots to help customers along their purchase journey by identifying their size, preference and so forth. Similarly, in the food industry, bots throw up options based on historical ordering patterns and preferred cuisines
– Chatbots for retail decrease operational expenses and thereby increase revenue margins, by engaging with prospects without any infrastructural investments. Using Kik, Sephora is creating a one-to-one personalized experience for customers on mobile devices. Customers can directly purchase within the Kik app and benefit from beauty recommendations and so forth
– The number of steps can be effectively reduced that a user has to go through to get the shipping information. All a customer can do is type "shipping information" in a messenger app, rest will be taken care by chatbots. A step by step shipment activity list will be made available to the customer.
The Verge reported in the beginning of this year, that Amazon has already sold more than 100 million Alexa devices and 300000 chatbots on Facebook Messenger. The channels to be considered for chatbots directly relate to the channel which is already working for the enterprise. For example, if an enterprise sees a lot of traction on Facebook, then installing a Chatbot on Facebook Messenger keeps this line open and active to field queries and provide answers. Similarly, if it's Twitter the same rule applies. This is on an elementary level.
Retailers today are using available frameworks to build for natural language and robust customization to create bots that integrate with various platforms. This empowers the bots to deep dive into data and post scripted answers which are meaningful. For example, the American apparel and accessories brand Tommy Hilfiger, has released a Chatbot on Facebook Messenger. On opening the conversation, the Chatbot greets the visitor and then immediately introduces a new collection. It then provides three options, style tips, browsing or a sneak preview of the latest fashion show. By using great language processing skills the Chatbot drives meaningful conversation and helps the customer to decide faster on their purchase. In a normal retail scenario, the cart drop numbers are terrifyingly high, and this is because the customer is browsing and moving through various mazes till he or she is finally lost in the purchase journey.
Chatbots steer conversations intelligently with a finger on the pulse of the customer. They can be a buyer's best friend steering them forward and making them feel more at home in the cyber world than possible.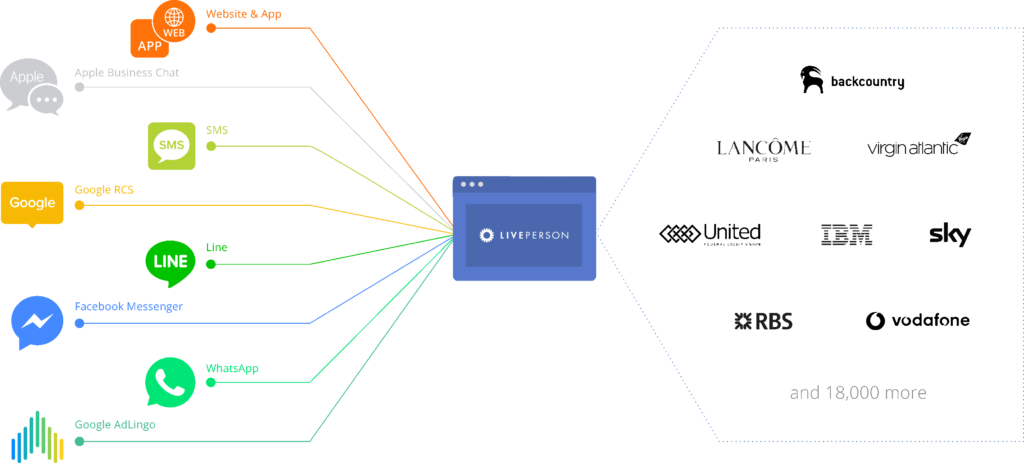 What's Required to Make Chatbots Work?
The pace of change across the retail ecosystem is growing at a phenomenal pace like never. And it shows no signs of slowing down.By harnessing AI-powered Chatbots, retailers provide consumers with a digital, personalized, and a superlative conversational experience. Learn how retailers are benefiting after adopting a chatbot:
Retrieve product pricing, specifications, offers and similar information
Gauge customer response
Increased customer interaction
Built customer loyalty
Reduced cost
LivePerson has been innovating digital connections between brands and consumers for more than 20 years. It's LiveEngage software helps to sell products and engage with customers by interacting in high-traffic routes such as Facebook Messenger, WhatsApp, Line and Apple Business Chat. LiveEngage's bots can help to retrieve product pricing, specifications, offers and similar information. Using sentiment analysis, this company's AI platform engages and gauges customer response.When the traction levels drop it seamlessly transfers the conversation to a live agent.
Pandorabots is an online web service dedicated exclusively to chatbots. Developer can build their own bots in sandbox environment using artificial intelligence markup language (AI/ML). Retailers can customize their bots to suit their specific business needs.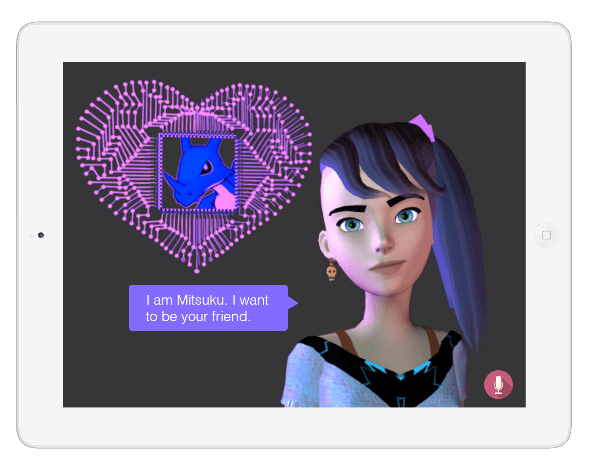 mode.ai's chatbots have a visual focus making them particularly relevant for retail businesses. The bots can be deployed on a website or on Facebook Messenger. Customers when interacting with bots can upload pictures of what they are looking for or even describe what they want. The bots scan the client's database to find the products that resemble the query.
Creative Virtual offers retailers box solutions and the option to build their own bots using their V-portal. Their V-Person chatbots are known to provide chat support to build brand loyalty with increased cost savings.
Integrating Chatbots in Retail IT Setup
Chatbots are available as box solutions as well as customized solutions. Depending on the enterprise' requirements, chatbots can be integrated with existing software. For instance, Alexa gets integrated with the retailer's bot, so they can take over the conversation forward if Alexa doesn't have the answer to any of the customers query. But the challenge with the retailers is the maturity of their existing IT setup. For those who are using individual systems and there are information silos, the first step would be to integrate these systems to have a robust database. The database provides chatbots with the intelligence to manage customer queries. Modernizing the existing applications to include chatbots requires a strategic vision and this calls for expertise and experience, either in-house or from a good partner.
Immaterial of the size of a business or its complexity, chatbots are strategic business decisions and when implemented by technology experts can pave the way for business success through customer delight.
Moving Forward with Chatbots
According to Gartner, "By 2020, 85% of our engagement with businesses will be done without interacting with another human. Instead, we'll be using self-service options and chatbots." Gartner's L. Heather Pemberton also predicts that "By 2020, the average person will have more conversations a day with bots than they do with their spouse."
Is your business looking develop chatbots to garner sales or improve customer experience? Watch the recording of our latest webinar on Modern Collaboration leveraging Chatbot, where we discuss use cases and how chatbots are revolutionizing the modern workplace.