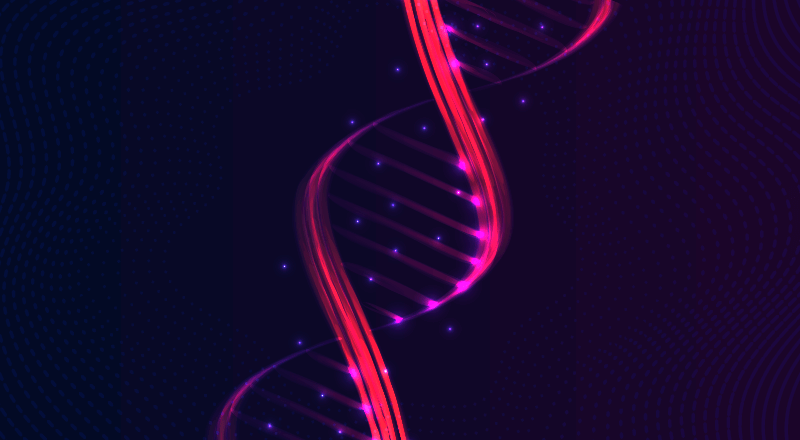 The 21st Century Cures Act of December 2016 was a turning point in the development of RWE (Real World Evidence) in the United States. Prior to the Act, FDA's primary use of RWE was in the post-approval safety surveillance of products that were already in the market
The Act added section 505F to the Federal Food, Drug, and Cosmetic Act (FD&C Act) (21 U.S.C. 355g), requiring the FDA to create a framework to evaluate the potential use of RWE in two contexts related to product approvals – To help support the approval of a new indication for a drug or biologic already approved under section 505(c) of the FD&C Act, and to support or satisfy post-approval study requirements.
Today RWE is catalyzing across the pharmaceutical and clinical arenas, adding value at every stage of the pharmaceutical life cycle.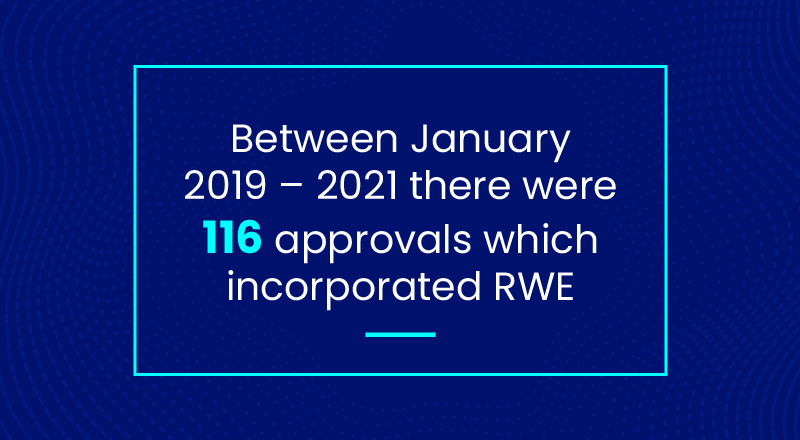 Understanding RWD and RWE
What is Real-World Data (RWD)?
Real-World Data or RWD are the data relating to patient health status and/or the delivery of healthcare that is routinely collected from a variety of sources.
The life science industry has a strong interest in RWD. The industry is integrating data into their experimental and regulatory pipelines. RWD provides clinical evidence regarding the use and potential benefits or risks of new drugs, treatments, and therapies outside the context of clinical trials.
What Is Real-World Evidence (RWE)?
Real-World Evidence or RWE is the evidence that is derived from RWD. It refers to the clinical evidence regarding the use, potential benefits, and/or risks of a medical therapy. This evidence is gathered by examining data from observational studies, randomized trials, large simple trials, and pragmatic trials.
RWD earlier
Real-world evidence was present earlier also though in retrospective mode as compared to the new prospective approach which is changing the approach to drug development and approval
Examples:
Smoking: Following data points lead to Stop-smoking initiatives
Death Certificate and hospital data
Observation that rate of lung cancer deaths among heavy smokers (men) was 20 times higher than for non-smokers
Outcome: Use of real-world data led to national stop-smoking efforts
Beta Blockers and Heart Attacks
Electronic Medical Records
Beta Blockers use linked to 40% reduction in death after a heart attack
Outcome: Led to the use of beta blockers in heart attack patients as standard practice
Source of RWD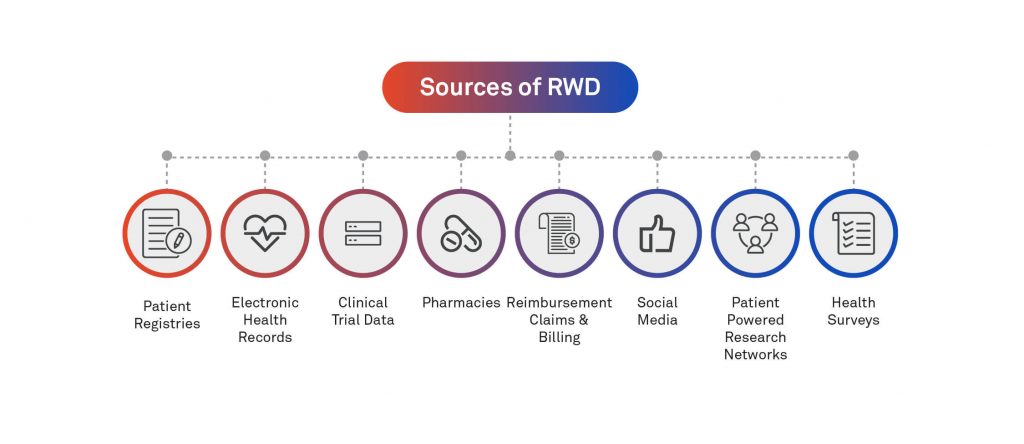 Leveraging Real-World Evidence
RWE is now widely used throughout the healthcare system.
Product Development -EMR, Claims and patient-generated data are increasingly being used to optimize research and development programs. The sheer volume of information is driving the improved understanding of disease processes and therapeutic intervention points, which is allowing the healthcare community to create better products and solutions.
Submission – Assessing electronic health records and medical claims data to support regulatory decision-making for drug and biological products. Regulatory considerations for the use of real-world data and real-world evidence to support regulatory decision-making for drugs and biological products and using registries as a real-world data source for FDA submissions.
Launch – RWE can support a new therapy's efficacy claims. Having tangible evidence of the cost-saving or therapeutic benefit of a product can affect its commercialization and coverage success. Payers look at the outcomes and value in their review and assessment to cover medical devices, pharmaceuticals, and diagnostics.
Label expansion – RWE is being used for label expansion, such as broadening the label to include a pediatric population or updating approval for chemotherapeutic agents that are used in combination with other treatments. RWE is also be leveraged to provide the follow-up needed to support long-term product use.
Reimbursement: Pragmatic clinical trials and real-world observational studies can be used to fill evidence gaps across therapeutic areas to address concerns of the payers, if any. The outcome and treatment value can be measured by measuring medication efficacy, prescription patterns, patient-reported outcomes, safety reporting, and healthcare resources utilization and costs.
Communication: RWE helps researchers understand how patient characteristics and behaviors affect health outcomes, which helps to predict the progression of a disease and a patient's response to a vaccine or therapy. The data and its analysis, the drug or treatment developed from it, the value it offers, can be communicated easily with the stakeholders.
Real-World Evidence in Pharma Drug Development
Vaccines
Healthcare companies wanted to expand the use of RWE because of the urgency to develop vaccines and medications during the COVID-19 pandemic. In March, a CDC study used RWE to find that mRNA COVID-19 vaccines effectively prevent SARS-CoV-2 infections among the healthcare personnel and other essential workers who got the shots in the vaccine rollout's first wave.
Researchers found that the vaccines reduced the risk of infection by nearly 80 percent two or more weeks after the first dose and by 90 percent two or more weeks after the second dose.
An RWE trial found that AstraZeneca's COVID-19 vaccine was 92 percent effective against severe disease or hospitalization due to the Delta variant and 86 percent effective against the Alpha variant. RWE also showed the effectiveness of the COVID-19 vaccine against death, hospitalization, and transmission in tens of millions of vaccinated people globally.
Medications
Novartis – In September 2018, multiple real-world sources confirmed that Cosentyx improved quality of life in a real-world setting for 59 percent of patients at 24 weeks. Eighty-seven percent of psoriasis patients remained on Cosentyx for at least 12 months. Additionally, 85.8 percent of individuals treated with the drug remained on treatment.
Eli Lilly – A June 2020 RWE study found that Trulicity had significantly higher patient adherence and longer persistence than weekly injections of semaglutide or exenatide in individuals with type-2 diabetes.
Pfizer – Label extension for IBRANCE from Pfizer for Male Breast Cancer
YESCARTA from Gilead to diffuse large B-cell lymphoma – In the largest real-world analysis of its kind evaluating data from the CIBMTR® (Center for International Blood and Marrow Transplant Research®), overall outcomes including overall survival (OS) and progression-free survival (PFS) rates were consistent with Yescarta in the real-world setting, regardless of race and ethnicity. The investigation of CAR T-cell therapy outcomes by race and ethnicity is important to the continued understanding of the impact of innovative therapies, and an area in which there is a significant deficit in clinical trials and real-world studies published to date.
Challenges of RWE
While the developments in RWE space can bring impetus in Pharma Life Cycle provided few of the challenges are addressed on priority –
Data Privacy– The use of Real-World Data requires clear, transparently communicated standards that protect patients' privacy. This is necessary because the benefits of RWD can hardly be realized without data linkage and thus unique patient identification.
Data Quality – Since data quality can vary greatly depending on its origin, it's important to assess exactly what level of data quality is required for the study in question. If the necessary standard is not achieved for the specific use case, the robustness of the data can be improved through various approaches.
Data Bias – Credible evidence must be of high quality and free from any form of bias through the entire process of translating data into evidence. Even if data quality is ascertained and privacy concerns are addressed, the selection bias is still regarded as the most known and challenging risk.
Conclusion
RWE is beginning to fetch clinical and financial benefits to stakeholders throughout healthcare. Pharmaceutical firms are increasingly using RWE to design and recruit for clinical trials, support financial discussion for drug reimbursement and promote additional uses for marketed therapies. Insurance companies use RWE to analyze whether high-cost therapies provide sufficient benefit. Physicians, often left to prescribe valuable medications off-label because the real-world patients in their offices do not meet the exact criteria used during trial enrollment, can now augment narrow prescribing information developed during the clinical trial to better match the right medication to the right patient at the right time. These collective efforts work in tandem to benefit patients, giving them broader access to safer, more affordable therapy options.
References: