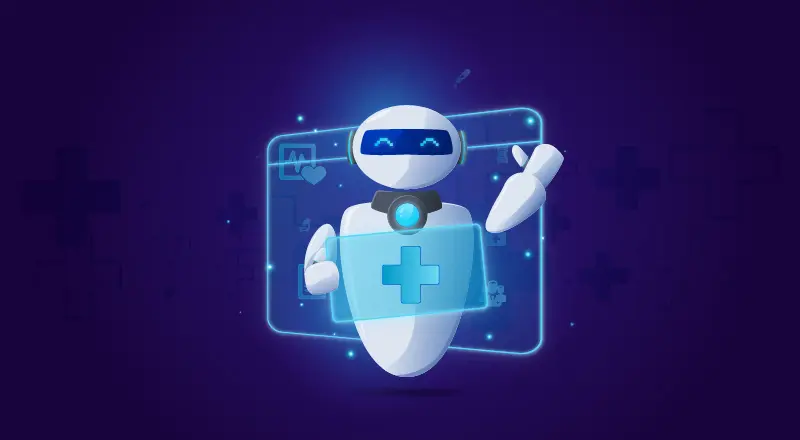 With the global spread of coronavirus (COVID-19), the world is becoming more anxious by the day. The deepening worries globally are understandable as health and safety for everyone is a top priority, and undoubtedly COVID-19 is the 'most pressing uncertainty' the world is facing presently.
Given how fast the outbreak is evolving, governments, healthcare, and life sciences organizations are iterating their approaches constantly to ensure the health and safety of communities and workforce and how to mitigate risks to spread further.
Many organizations are trying to minimize panic and maximize safety. Besides following the general safety and prevention guidelines established by the Centers for Disease Control and Prevention (CDC) and World Health Organization (WHO), some vendors have gone ahead to help employers worldwide fight this outbreak with technology.
With AI-driven BOTS among one of the technologies to fight COVID-19. BOTS gather good volumes of data, convert it into reports, and then analyze the same to glean meaningful insights that help save a lot of time and improve the health screening mechanism.
WinWire, being a purpose-driven organization, believes that technology is a key element to improve lives and create deep-social impact. Through this blog, we'll talk about our steps to help society and the healthcare providers combat COVID-19 through WinWire's Healthcare BOT.
WinWire's Healthcare BOT for COVID-19
Leveraging Microsoft Health BOT Service, our latest offering to battle COVID-19 empowers healthcare providers to build and deploy compliant, AI-powered health agent, allowing them to offer their users intelligent, personalized access to health-related information and interactions through a natural conversation experience.
The goal of conceptualizing and building such a solution is to help healthcare providers spread adequate awareness to combat the risk of infection among its workforces.
Our team created a new custom scenario to support Q&A from CDC and WHO websites. We then customized the existing scenarios such as COVID-19 in multiple languages considering the demographics of the patients in the USA.
Our Healthcare BOT is a turnkey solution, which can be deployed in a customer environment within 3-4 working days with almost zero to minimal investments from the customer side. This will help customers quickly respond to their patient's questions in the current COVID-19 epidemic.
Our Healthcare BOT can answer COVID-19 (Coronavirus) related questions right from the moment it's fully deployed. It will fetch information from the CDC and WHO as of March 8, 2020, websites, so the high accuracy is ensured.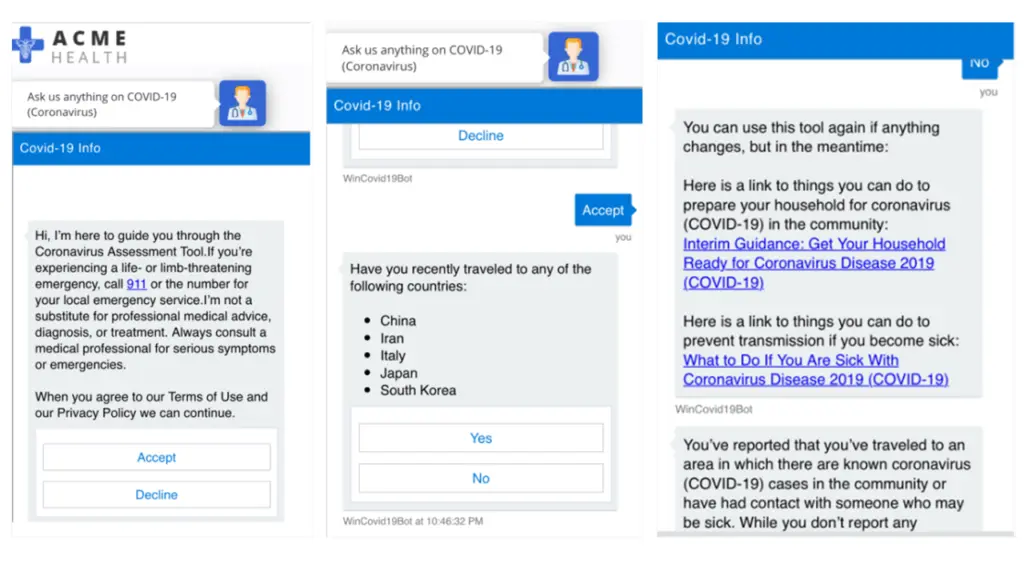 Our Deployment Model
After the customer greenlights the engagement, we will deploy the bot "as-is" without any warranties to the customer's Azure environment in the next 72 hours. If need be, the bot can be enhanced further to multi-lingual capability, integrations with other systems, integrations with call capability, etc.
If the client needs any more customization, our team will guide you on the steps of smooth deployment. Further, we empower our clients to maintain the Healthcare BOT in the futureandbring in many more Q&A as well as many more integrations to in-house LOB applications, or WinWire can help on need basis.
We recently hosted a joint webinar with Microsoft and other partners to showcase our COVID-19 Healthcare BOT. Please visit here to view the on-demand webinar.
Are you an employee-first healthcare provider? If you're nodding in affirmative, wait for no further to deploy this Healthcare BOT at your office. Request a demo today.