The Experience Era
With technology being ever-present in our modern lives, user expectations have changed. We've ushered in what many call The Experience Economy. Existing and potential customers expect seamless design and user experiences across your web and mobile platforms.
Every company looking to stay relevant and competitive needs to bring products to life with intuitive and delightful UX.
The Human-centric Design Approach
WinWire's design experts, strategists, and innovative brains have one mission: delighting end-user experience and driving sustainable growth for our clients.
By combining our capabilities in one place, we are able to completely reimagine and optimize experiences for all our engagements. Our human-centric design approach creates exceptional experiences to accelerate digital transformation and deliver better business outcomes.
Our Methodology
We design products and solutions that are easy to use and delightful to interact with.
Our UX consulting and User Experience Design process has proven itself time and time again. We take the following steps for every design we produce.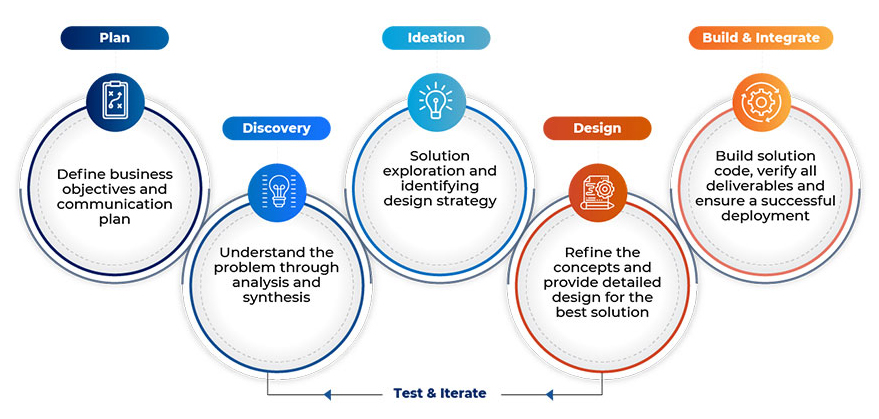 Our Offerings
Our UX consulting services aim at designing products that deliver an enriching experience by bridging the gap between customer goals and user expectations.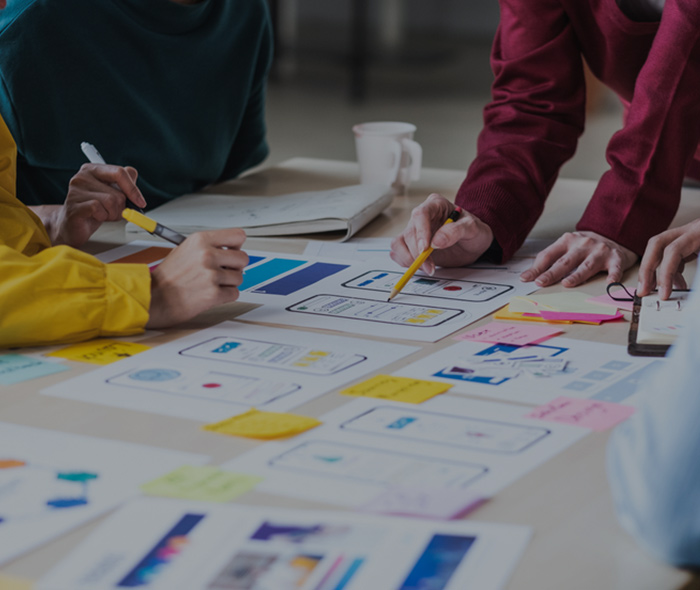 UX Design and Research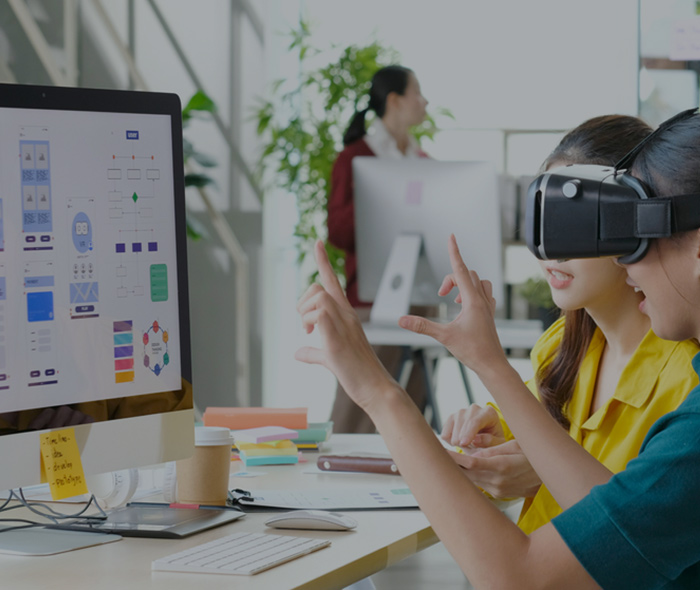 UI and Interaction Design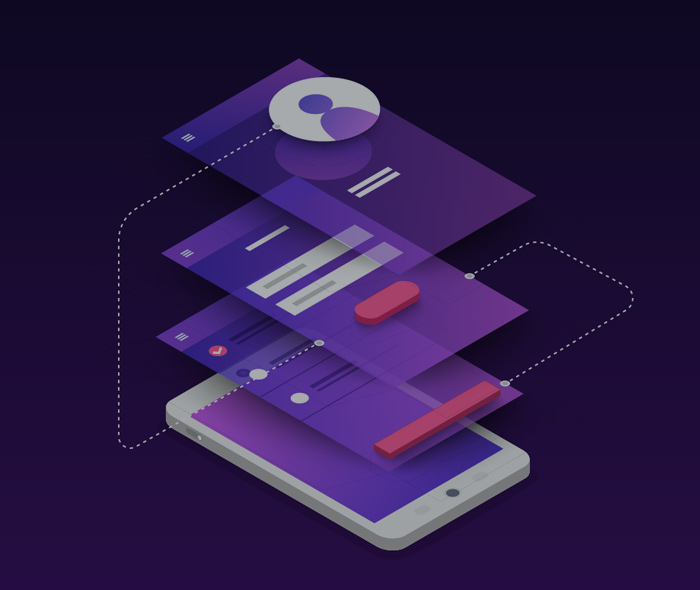 Mobile-First & Responsive Design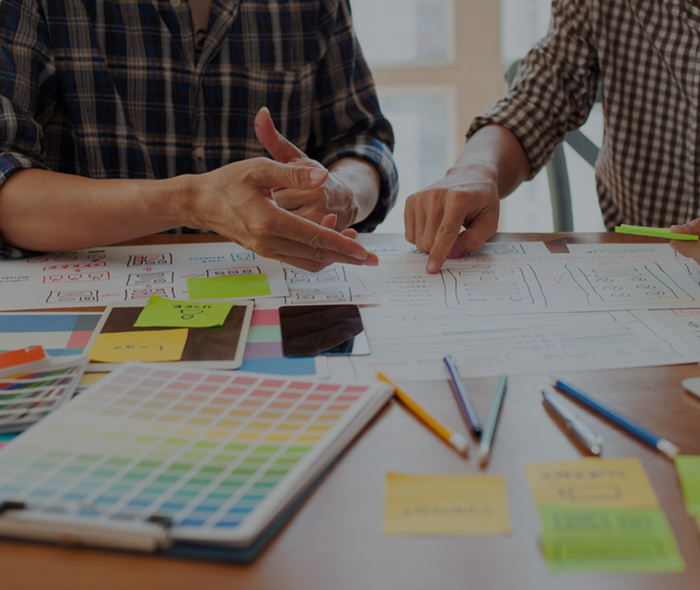 Rapid & Interactive Prototyping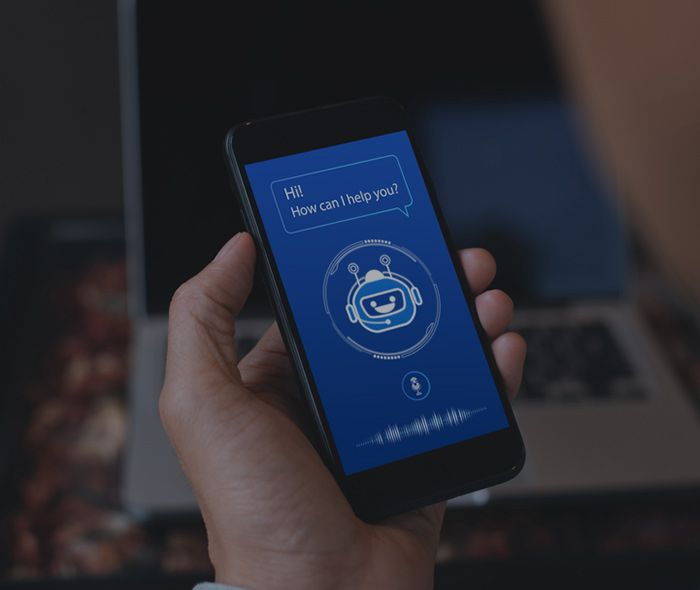 Voice and Chat Bots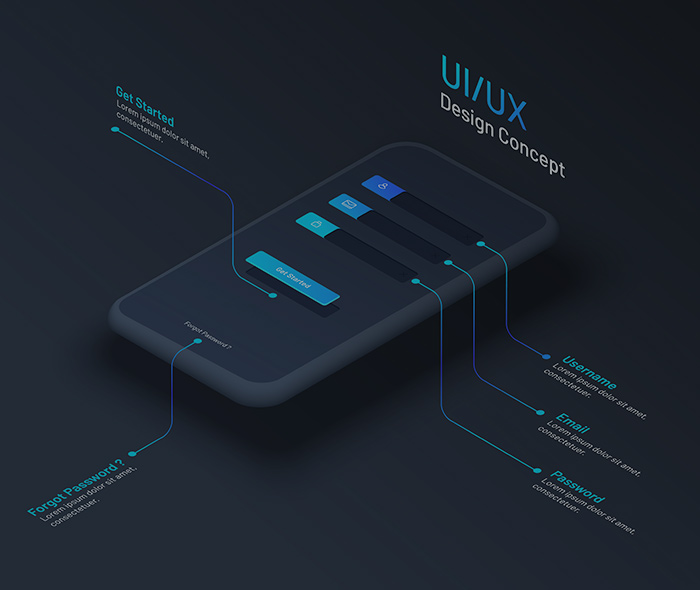 Accessibility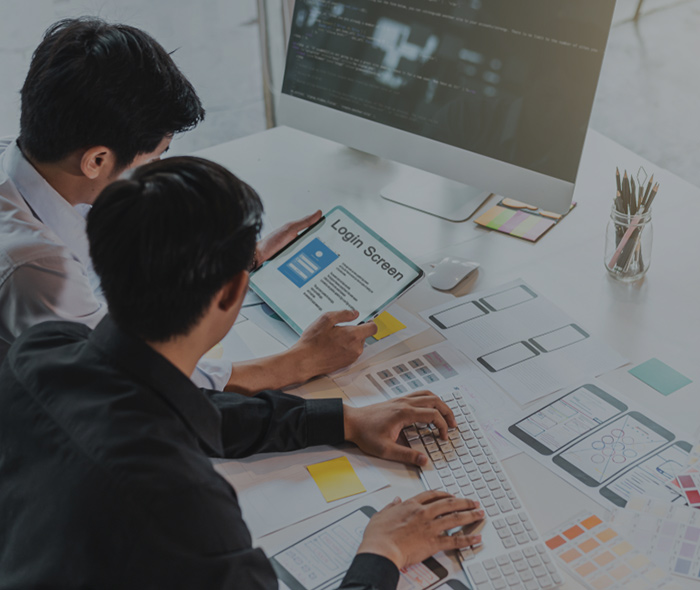 Front-End Development
Usability Testing
Customer Success Story
A not-for-profit home and community-based healthcare provider redesigns command center application to improve patient care, and safety.
READ STORY
Looking to accelerate your digital journey?
Let's discuss how we can help you create digital experiences